Professional services automation is what differentiates the "good" service-company from the "OK." Using professional services automation (PSA) software, your company can make your interaction with the clients much smoother for both parties.
What is Professional Services Automation?
As a professional, you can't really automate your consultation session with a client. With the right software, you can, however, automate your inner workings as an organization, making it much easier to communicate with your team or clientele. Professional Services Automation software (PSA software) helps you and your team to stay on track when managing complex workflows.
If you're a service-based company, chances are, the work you do has a lot of repeatable processes. Client onboarding, for example, is something you do on a regular basis. It's also something very critical for your business – if you mess this up, you might end up losing a client.
Important note
You're probably wondering who we are. Tallyfy is a product that simplifies and automates your business processes. It's the secret to running smooth operations. Instead of creating process diagrams (which nobody looks at), documentation (which you can only read and never action), emails, chats and chaos - you can create and run any process in your company within seconds.
Settling for basic and cheap project or task management tools is the biggest mistake you can ever make. You get what you pay for. If you try to save a cent - you will lose a dollar. Wasted time (at $40/hour) is far more expensive than the cost of software. There's a huge difference between process management and project or task management. Processes relieve stress, make things predictable - and help you grow and become efficient. Projects and tasks are just ad-hoc, unpredictable chaos.
It's important to understand that context before you carry on reading. Successful people are smart enough to fundamentally change the way they work "right now" and amaze themselves and everyone else with new ideas. You can stop fighting uphill battles every day immediately - and drive more personal success in your career by introducing the modern way of creating, tracking and even enjoying tasks with your coworkers.
Anyway ... sorry for the interruption! Let's resume the rest of the article.
Are you looking to document and run your processes?
Don't use MS Word or Google Docs, and don't use flowcharts.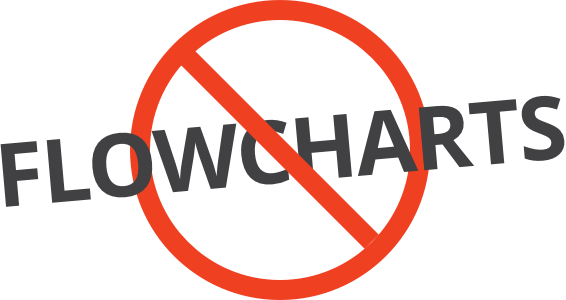 Documenting your processes using flowcharts might look pretty and nice – but you can't run them. Even worse – nobody looks at flowcharts.
SEE WHY HERE
You can use PSA software to streamline the onboarding process, keeping track of each and every step, making sure that the process is on the right track. The software can also store any relevant files – such as billing files, reports, documents, etc.
And to put the icing on the cake, your clients will thank you for using PSA software, as it allows them to keep track of the project online. Rather than having to exchange status-update emails weekly, they can just check which step you're on and whether their involvement is necessary, online.
Use Cases You Can't Afford to Overlook
At Tallyfy, we turn to our clients for their stories about professional services automation – and they've given us overwhelmingly positive feedback. We take a closer look at professionals who have discovered the benefits of service automation using our cloud-based software.
A Digital Strategy Consulting Firm and Service Process Automation
Designing highly efficient, repeatable processes that work for a business and its clients is only the beginning of service improvement. Once you have a process, you need to ensure that your staff is following it correctly and that it works as well as you expected it to.
After looking at all the available options, Digital Prism Advisors chose Tallyfy to help the company achieve an even higher-quality service than it already offered. COO Len Gilbert says that the firm now uses Tallyfy to automate the service process as well as HR processes such as onboarding and business development initiatives.
Side note
Are you interested in truly useful analysis of the latest trends in business tech and ops? Talking from the Trenches is published once every 2 weeks by Tallyfy and it's unmissable. You'll be smarter and better informed automatically. So - don't leave this page without subscribing to it.
Anyway ... we'll continue from where we left off above.
He likes the fact that Tallyfy offers the functionality to help his firm achieve what it set out to do, and he says that its ease of use is among the reasons why Digital Prism Advisors chose it. Gilbert is very pleased with the results achieved and says he would recommend using Tallyfy in almost any business and to manage almost any process.
And Online Legal Enterprise Abandons CRM, Achieves Faster, More Efficient Service
As an online business, Effective Immigration Consulting was already riding the tech wave before it adopted Tallyfy. Although it had been using Customer Relations Management (CRM) software, it didn't integrate well with other collaborative tools. The result, says business manager Maria Alfaro, was processes that were "all over the place."
After examining dozens of alternatives, the business was preparing itself for the costly and time-consuming business of developing its own process automation software – but then Alfaro discovered Tallyfy.
The results were all that he had hoped for and more. The company has cut immigration process times from several weeks to less than one week. Alfaro attributes this to the organized way in which his company is able to do business using Tallyfy. He especially likes the conditional logic that allows him to easily set up processes that may follow differing workflows depending on certain variables.
What these Success Stories Have in Common
While each of our clients operates in a completely different industry, their use-case for Tallyfy is the same: automating & streamlining business processes.
They chose our service process automation system because:
They wanted to improve service levels
It offered the functionality they needed
It was the most user-friendly of the platforms they evaluated
It allowed for process variation thanks to conditional logic
They wanted more than just a "collaborative tool." They wanted results.
It was a cost-effective option
We also see common ground in that the results they achieved:
Met or exceeded their goals for service improvement
Allowed them to repeat effective processes in a uniform way to maintain these results
Led to far greater efficiency, productivity, and profit
Management by Design
Tallyfy allows businesses to design, evaluate, and repeat processes that work. There are no dropped balls, no "Did you get my email? When was that deadline again?" follow-ups. Everything is organized, and all the relevant supporting information is right there on a single dashboard.
Yes, professional services automation will not replace you or your people, but it will help your professional service business to deliver the best, most efficient service possible time after time.  It's good for your customers, it's good for your competitive edge, and it's good for your business' profitability.
But why take our word for it? Take our clients' case-studies into consideration too – and if you're ready to try it, get started with Tallyfy right now.
Want to learn more about the software before trying it? Read up on how different workflow management systems stand apart, or start from the basics and learn what, exactly, is a workflow application.