Start with documenting your processes on
Docs

or tap the power of running and tracking workflows on

Pro

Companies have seen a 5x – 15x return on their investment with Tallyfy
Annually ( months free) Monthly
Document and see all your processes in one place
Design playbooks, how-to's and SOP's
Supercharge training with zero-risk
Migrate your existing operations manual
Start a continuous improvement culture
Len Gilbert
Digital Prism
"By documenting our processes we can now ensure that steps are not missed, there are fewer mistakes."
Get more power to launch and automate processes
Launch processes to prevent errors and omissions
Don't just read procedures, run them
Digitize forms & approval tasks
Assign unlimited tasks to clients
Track the progress of many jobs
Automate decisions and get amazing client experiences
Automate decisions with rules
Approval workflows & smart views
Custom branding & controls
Addons like analytics & more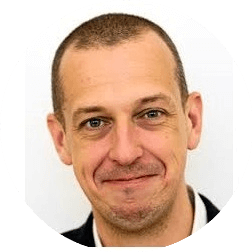 "Tallyfy has given us time to focus on customer experience. We're confident nothing will get missed."
Anh Le
Opera Theatre of St. Louis
"We have immediate accountability and oversight. We're completing our approval workflows 60% faster."
What could you do with the time you save?
Busywork per person
1 hour
Docs

Operations Manual
Basic

Track Processes
Pro

Automate Operations
Add Ons
Single Sign On – FREE for annual plans!
Multiple UI languages – View supported languages – FREE for all plans!
Analytics to any BI tool like Tableau or PowerBI – $20 per member, per annum (annual plans only)
Database encryption at rest – $5 per member, per annum (annual plans only)
Custom Helpdesk * – lets your IT/helpdesk take over first-line support for your members.
Take payments in processes *
Take digital signatures in processes *
Write custom AWS Lambda functions to consume Tallyfy events *
Notes
Annual plans · Get 12 months for the price of 10 months – 2 months free!
API usage · We meter usage to see it's reasonable but we don't currently enforce any limits.
* indicates that the quoted feature is on our future roadmap.





Enterprise



We can cater to your requirements