Are you awesome?
We're Silicon Valley-backed and HQ'd in downtown St. Louis, MO.
We're winning very hard and very fast – and we're doing it quietly and carefully.
Read about what Tallyfy believes in See recent press and awards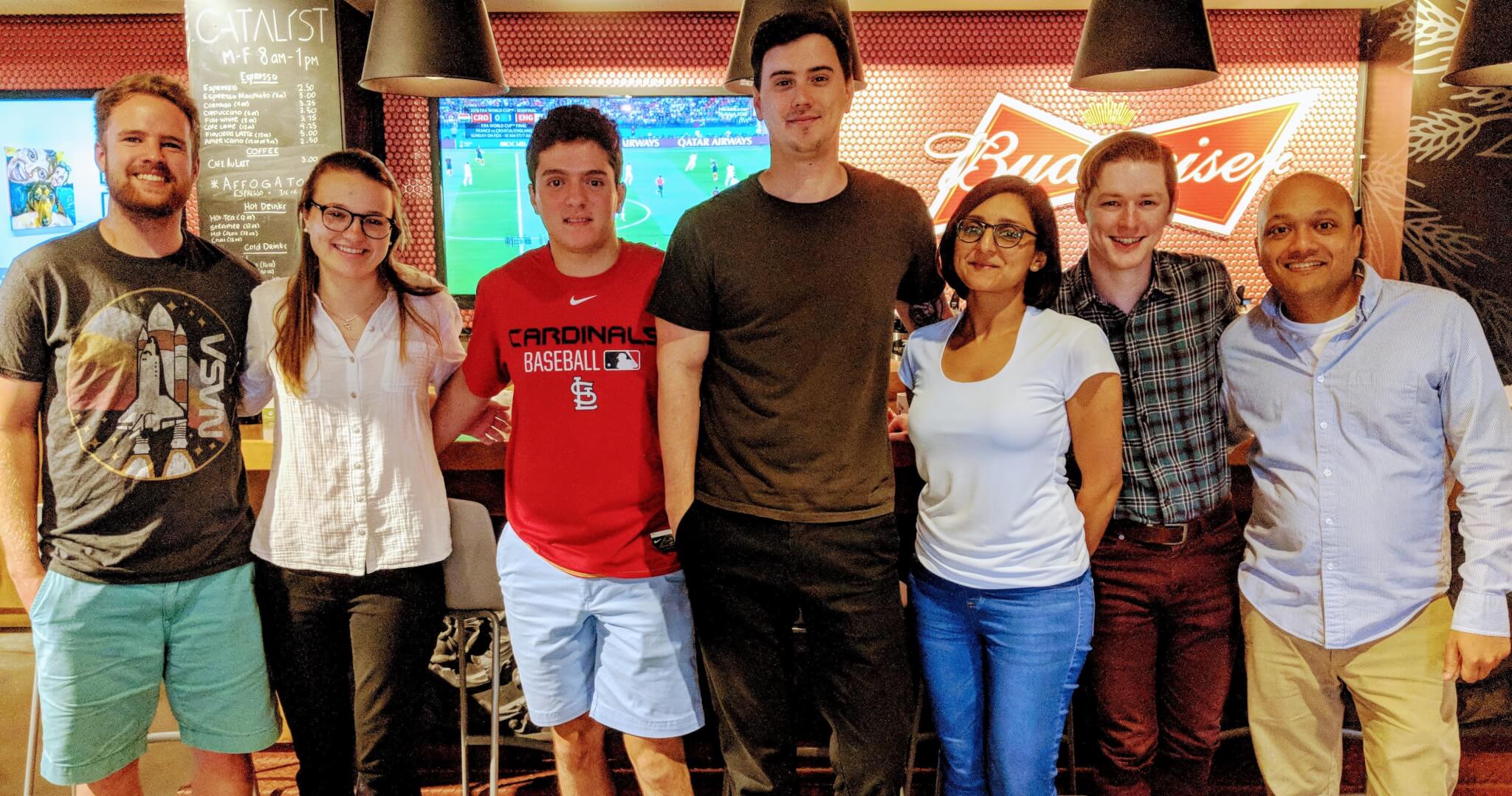 We're (only) looking for animals!
Paul Graham (from Y Combinator) explained it best:
"What do I mean by good people? One of the best tricks I learned during our startup was a rule for deciding who to hire. Could you describe the person as an animal? It might be hard to translate that into another language, but I think everyone in the US knows what it means.
It means someone who takes their work a little too seriously; someone who does what they do so well that they pass right through professional and cross over into obsessive.
What it means specifically depends on the job: a salesperson who just won't take no for an answer; a hacker who will stay up till 4:00 AM rather than go to bed leaving code with a bug in it; a PR person who will cold-call New York Times reporters on their cell phones; a graphic designer who feels physical pain when something is two millimeters out of place.
Almost everyone who worked for us was an animal at what they did.
The woman in charge of sales was so tenacious that I used to feel sorry for potential customers on the phone with her. You could sense them squirming on the hook, but you knew there would be no rest for them till they'd signed up."
Our approach to hiring
We tend to start working with people in a contractor/freelance capacity. This enables us to get to know you, and vice-versa. We believe this is really important for a small family like ours.
If we do eventually make a full-time offer to you – it's taken for granted that you'll be working flexible hours, from anywhere you like, unless you are needed at our office in T-REX – St. Louis. If you're full-time in the US – you'll also have one of the best US medical insurance plans possible. We offer 100% employer coverage of your core health insurance costs – which very few companies offer.
We're looking for these roles. Email us if you're interested on work (at-sign) tallyfy.com
Business Process Analysts
We're looking for future-thinking Business Analysts, Process Improvement Consultants and BPM practitioners.
Technical Support
We're looking for people who are technically savvy to support customers as well as help with engineering questions in order to help customers see greater value. Must have familiarity and experience with SaaS productivity software, IaaS, API usage and related areas. Ideally located in or close to St. Louis.
Laravel Developer
We're looking for an expert Laravel developer – ideally located in or close to St. Louis.
AngularJS Developer
We're looking for an expert AngularJS developer – ideally located in or close to St. Louis.