What makes Tallyfy perfect for your needs?
1
Is usability critical?
If you don't prioritize UX – nobody will adopt a system. Your investment will be a failure. People always prefer apps that are easy to use.
Tallyfy is built UX-first
People understand and use Tallyfy in 60 seconds.
Each new member gets a customizable welcome.
Any business user can design a blueprint.
It works responsively on phones and tablets.
Do most things flowcharts do, without the complexity and pain.
All product development is design-first.
The UI is in 10 languages (and growing!)
Our pricing is public and clear.
Start using Tallyfy for free. No annoying sales people.
Customer experience matters. You get unlimited guests.
2
Is security critical?
Saying we are secure is not the same as proving we are secure. We go further than anyone else with security. We don't even charge for SSO.
Tallyfy uses cloud-native security
We validate properly on the official HSTS security test. See it.
Our SSL tests get an A+ grade on Qualsys. See it.
All API calls are logged at 150+ global nodes.
Our perimeter defense can neutralize any size of DDoS attack.
All our cloud systems are resilient and scalable.
We offer you email logs natively – for members and guests.
We don't charge a dime extra for SSO (Single Sign On).
We block entire countries under US trade sanctions.
Independent third parties monitor uptime for our SLA.
Average global latency is around 600 milliseconds.
3
Is support critical?
If you ever need a manual, ours is the best you will find. Our helpdesk is quick, precise and honest.
Tallyfy is a team of experts
Our helpdesk has a 90%+ satisfaction rating on tickets.
We publish every product update publicly. No secrets.
If you need help – there's experts ready to help.
We're building the world's first and largest library of blueprints.
Schedule 1:1 (personal) help anytime. You're never lost.
We're investing in a global team to support you faster.
4
Is integration critical?
With an open API, we support various middleware products – which move data between apps.
Tallyfy is built API-first
You won't find this elegance or power in any other system
Everyone must complete
Efficient teamwork requires a simple way to automate accountability. If 4 people are assigned - all 4 need to complete the task. Eliminate the stress of back-and-forth chats and emails to achieve consensus.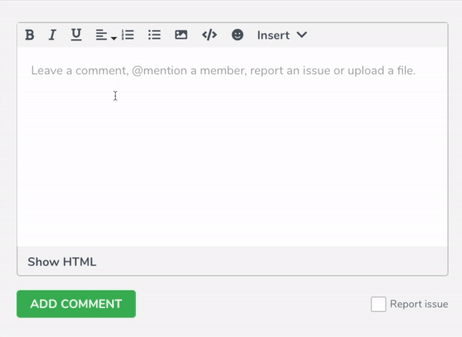 This is not another comment
Commenting is great, until you're buried in an ocean of hundreds of random comments - and you have no idea what's actually important and what's noise. Report an issue to segment your chats beautifully.
If this - then that
So many tasks are "Not applicable". Automate decisions to prevent mistakes. Reduce long, irrelevant lists into short, relevant tasks. Use rules to hide and show tasks. Make workflows amazingly clear.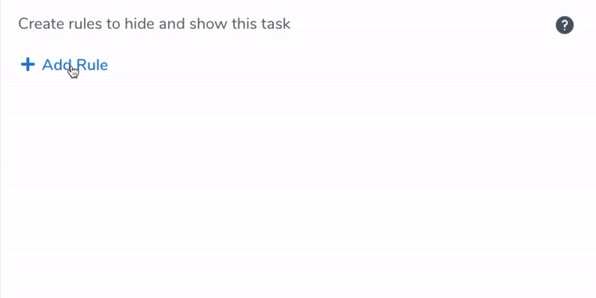 Structured fields
Collecting information via chat, email or documents is a mess - you get a jumbled pile of responses in random formats. Structured form fields in Tallyfy formalize responses and make data usable and organized.
Approve / Reject
Make decisions so easy that it literally takes one click to move on. Save a ton of wasted time and prevent uncertainty and stress at work.