Get adoption in minutes – not months
Anyone can create processes
Amazing usability and design
2 minutes to "AHA!"
Any device, Anywhere
Templates and Examples
Ready made blueprints
Legendary Support
The Docs plan is a perfect foundation to run amazing operations – one place for all your processes. No need to "transform" people, preferences, habits or culture.
Pay Annually ( months free) Pay Monthly
THE PERFECT OPS MANUAL
Document SOP's and playbooks
Automate updates and changes
Measure engagement
Replaces
Flowcharts & Documents
Wikis and Training Tools
Len Gilbert
Digital Prism
"By documenting our processes we can now ensure that steps are not missed, there are fewer mistakes."
Understand who wants to achieve what
Get things done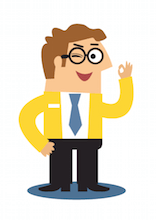 Make decisions easy
Do a process without stress and mess.
No need to update everyone about progress.
Never worry about forgetting something.
Track & manage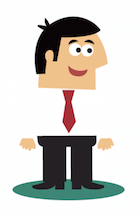 Real-time visibility and control
Track progress for everything, everywhere.
Focus on problems and issues only.
Ensure accountability and efficiency.
Improve processes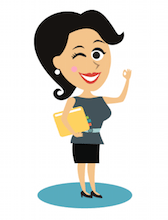 Run a better business
Scale operations easily.
See metrics on bottlenecks.
Gain a real competitive advantage.
What we've done for you
Make it brilliantly easy to use. If you need a manual or expensive training to understand a product, you have failed. Internal usability studies show that when people get an invite to a process on Tallyfy, they start interacting and seeing what to do within 22 seconds.

Make the value seriously easy to understand. There is no need to convince people to use something if it makes their job simpler and easier. We try to get to the point to demonstrate the clear value – for different roles in a business.

Understand the power of chat and collaboration. You may be used to talking about "business processes" or "compliance" but those words fill many people with dread. Tallyfy allows people to chat in context of any task – it's open, free, easy and human. Many process, workflow automation and BPM tools assume people are robots – it doesn't work.

It fits into existing habits. Everyone uses email. We send out a daily digest that's more than just your tasks. It's got conversations you might have missed, stats that make you proud, and much more. Imagine getting the most personal and useful newsletter imaginable, every morning.

We give you open integration. If you want to invest in integrating Tallyfy properly into your systems, we are part a new generation of tools that allow you to do that – openly. Since there's no lock-in, you can integrate Tallyfy into the tools that people use everyday.

Gamification is not the answer. After thinking about gamification for a long time – we realized that gamifying Tallyfy was not the answer to adoption. Instead, we have adopted a more lightweight approach – simple, positive reinforcement.
What you need to do
Involve the people actually doing processes early
Whilst it's very tempting to assume managerial responsibility as a "process owner" – you need to create a sense of ownership amongst the people who will actually use the product. Involve them deeply, early and quickly.
Lead from the top – and by example
If you're rolling out across a company (not just a team) and if management and executives have no involvement or ownership in the pilot and roll-out of the product, you're setting yourself up to fail.
Encourage peer-to-peer stories
If people find the tool very useful and easy – ensure that you are not communicating this like it's PR or marketing material. Allow people to share their genuine experiences, in the way that works for them.
Plan the pilot and rollout with us
A botched communications or change plan and poor investment in giving Tallyfy a try is setting yourself up to fail. We know change is hard, and nothing "new" becomes successful without planning. We're uniquely equipped and motivated to help you, in a personal and tailored way.
Start automating workflows now with your free 14-day trial of Tallyfy