Can you track that your processes are always done right?
Do processes turn into long chains of email, scattered documents & constant following up with the people involved?
Easy tracking for everyone
You have processes, audits, forms and procedures. Transform them from paper, documents and complex systems into user-friendly, interactive checklists.
Engineer a robust process with features like capturing information, locking down who does what, when and how and much more – all on Tallyfy.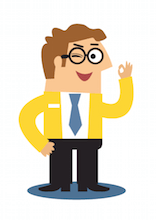 As a user
Tallyfy makes you permanently awesome
Never worry about forgetting something important.
No need to update everyone about progress.
Do a process perfectly - without stress and mess.
---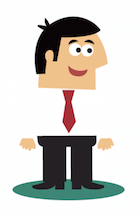 As a manager
Eliminate conflicts and admin
Track the progress of everything in real-time.
Never worry about missing problems or issues.
Ensure accountability, continuous improvement and efficiency.
---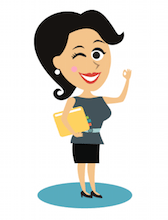 As a business owner or executive
Predictable outcomes help you sleep better
Scale your business with consistent processes.
Get real metrics on bottlenecks. No more guesswork.
Empower your leadership to deliver incredible efficiency.
---
Are you a process improvement expert?
Guarantee the benefits of your work
Trust Tallyfy to run any critical business process
Operations
HR processes – onboarding and on-the-job training
Compliance – QA, screening, testing and safety checks
Housekeeping – opening and closing procedures and maintenance
Data collection – applications, forms and surveys
Financial – payroll, expenses and audits
Client-facing processes – involve clients and partners, provide tracking into what you offer
Specialist processes – legal due diligence, rental property maintenance etc.
IT
Run books
Systems development – testing and QA
Deployment processes
Project management – bootstrapping or closing projects
New developer onboarding – bootstrapping or closing projects
Help desk tracking and forms – in combination with your existing service platforms
ITIL-driven management – incidents, problems, configuration, change management, releases
Sales
On-boarding and training – your channel and business partners. Give others the best chance of selling your products by setting them up right
CRM and lead conversion – checklists to maximize win rate for potential customers or products
Marketing – Event planning, campaign/creative approval, product lanuching
Best practices – checklists to spread successful marketing and sales techniques
Share your processes
Delegate and schedule work out to your team and track their progress, on any device. Receive problem and delay alerts in real-time. Engage your clients or partners by securely allowing them to participate in a process – so that everyone is on the same page.
How do you measure and improve your processes?
There is no realistic way of measuring the accuracy or efficiency of processes today. With Tallyfy, you can visualize bottlenecks and delays. You can crowdsource process improvements, for the first time.
Ensure that routine work is done accurately & efficiently
Nobody wants to wake up tomorrow morning to a huge security breach caused by mistakes made by a third-party, vendor or internal staff member. There's a lot of spending in hard technology for security and compliance, but the technology is only as good as the process that is used to provision, configure, audit and de-commission systems. Tallyfy addresses the biggest cause of risk, by enforcing process compliance in a simple and beautiful way.Alex Buschel - CEO, ProGloBix
Simplify
Streamline your processes. Assign and automate.
Track
See problems & progress in real-time. Prevent mistakes and delays.
Measure
Pinpoint bottlenecks & inefficiencies. Continuously improve.
Collaborate
Offer everyone visibility. Always ensure excellence
We're here to help
Trust us to help you run your business.
Our HQ is in St. Louis, Missouri. One of our friendly people will get back to you personally.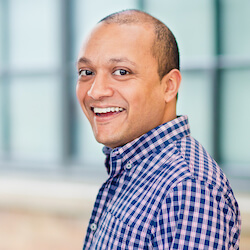 Amit Kothari
- Our CEO