Never feel uncertain about who is doing what and when
Tracking the progress of processes reduces team stress and frees your time
Tallyfy is a beautiful workflow tool that turns any repeatable process in your team into a trackable progress bar. Nobody (ever) has to stress about exactly where a process or approval is at. Everyone sees the same process – you, your coworkers and even your clients. If you like that wonderful feeling of bliss, try Tallyfy.
Never "forget" a task again
Use it right now to
automate a tedious process

you do at work.

Tallyfy eliminates emails, forms, paper and spreadsheets. It lets you scale operations.
Client Onboarding
Employee Orientation
Content Approval
Daily/Weekly Tasks
Product Design
Website Updates
Social Media Publishing
Issue Tracking
Partner Onboarding
Expense Claims
Vacation Requests
Lead Qualification
Plan Regular Events
Weekly/Monthly Reporting
Service Requests
Approve Client Proposals
Create one
blueprint

– then use it to launch each

process

"Nobody reads, updates or improves our existing process documentation."
You can make seeing and improving processes stunning and easy, right now. Life without flowcharts is paradise.

"So, do we all agree on the process?"
Everyone creates a process, together.

"Oh, I'm waiting on that to be approved!"
Never (ever) ask about the status of anything again.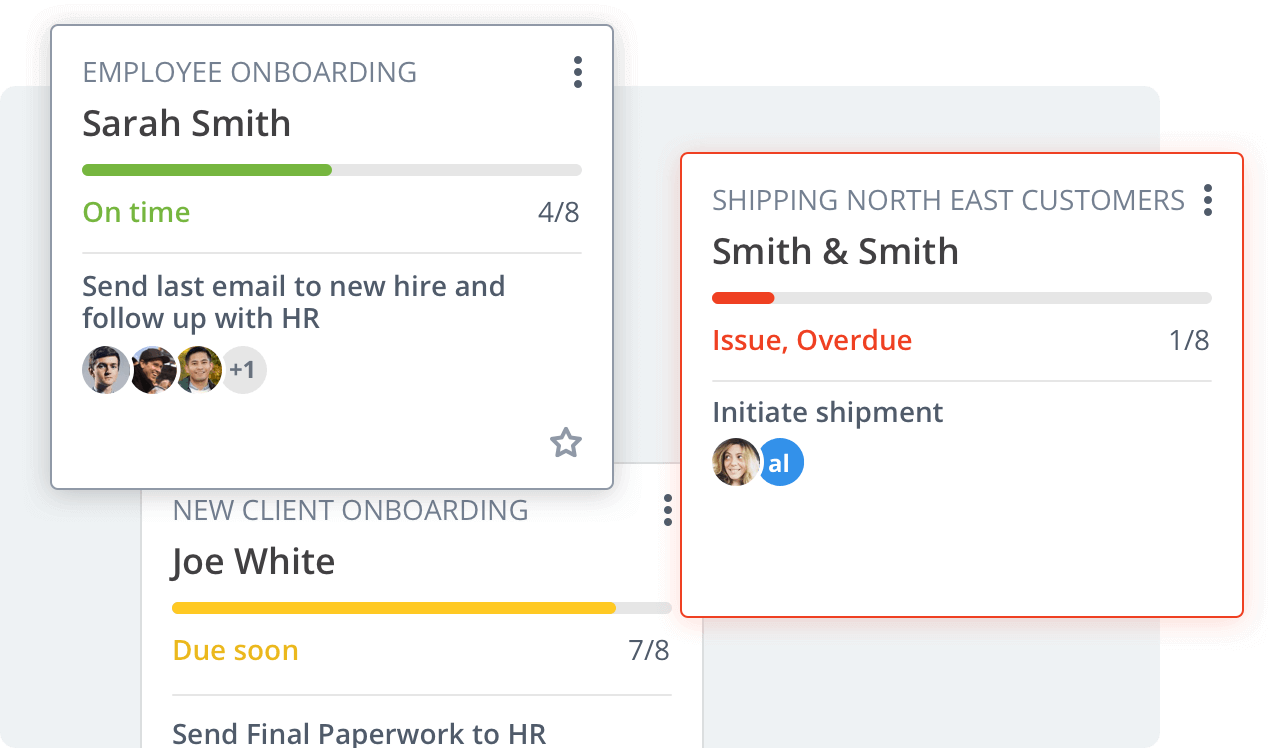 "Has anyone updated the client yet?"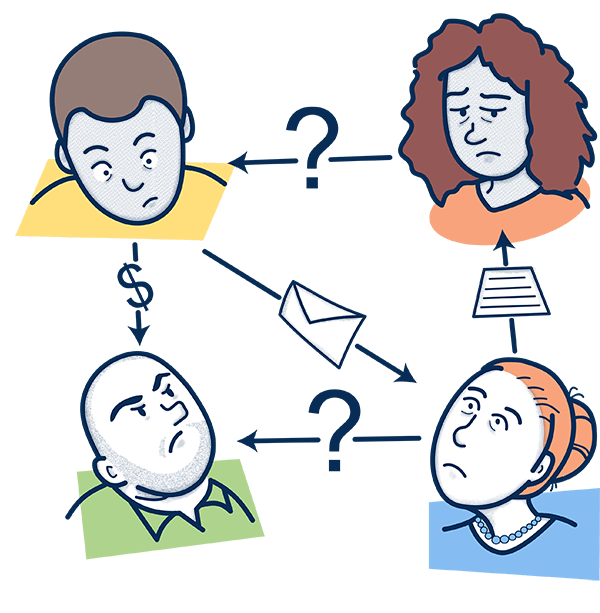 Client can track and ENGAGE in a process. Like tracking a package – but better!

"I cc'ed you and it was really urgent!"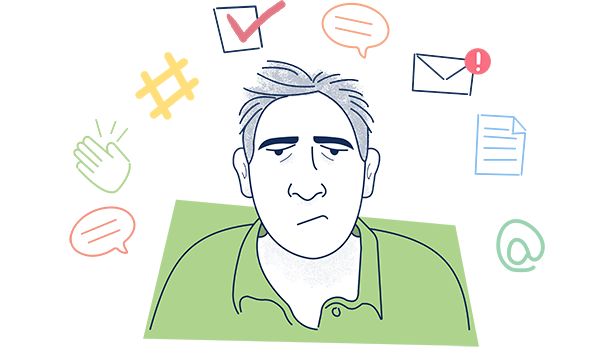 Forget the crazy mess of email and chat. Separate comments from problems.

"This wouldn't have happened if we'd followed the process."
No, your team doesn't stare at flowcharts. Eliminate mistakes – automate decisions.
Trusted by Leading Businesses
Never "forget" a task again