Say
hello

to clear, simple processes
No stress. No code. No flowcharts. Visualize every task across your team – in perfect sync.
Tallyfy is the gold standard for checklists and workflows. Documenting our blueprint was easy and helped everyone immediately, especially people working from home. We focused on automating processes and removing stress. We felt 100% confident about tracking complex approvals that used to be a chaos of emails. Amazing.
- Dennis G. / Head of Operations / See more stories
Stop losing tasks in the chaos of emails and chats. Find your playbooks, know-how, SOP's and forms in one place. Track progress. Automate approvals. Stop worrying about the details.
Get your business out of your brain. Capture every detail about how every task is done – without the mess of flowcharts and documents. Your training and onboarding has never been this powerful & easy!
Instantly turn your approval workflows, procedures and forms into trackable processes. Anyone can see the status of any request or task, anywhere, anytime. Stop all those wasted emails, chats and meetings.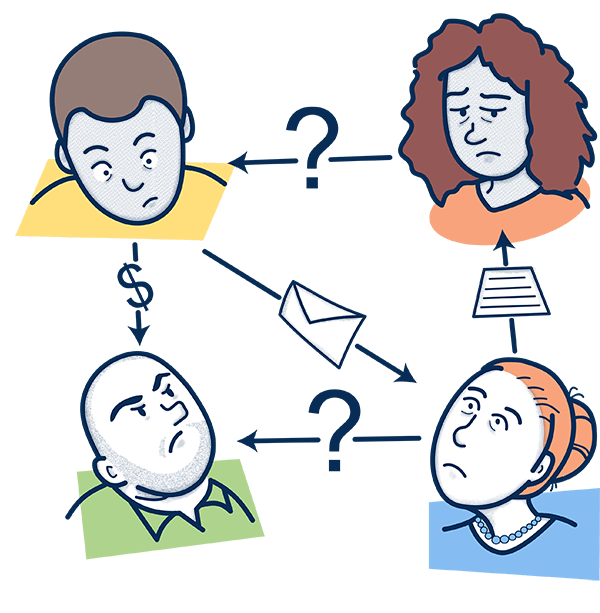 Put your processes and playbooks on auto-pilot. Tallyfy instantly shows or hides tasks based on powerful rules. Eliminate the stress of remembering every detail and every little if, but or when.
Workflow Made Easy

®

🙂
Marketing
Structure inbound creative requests
Collect campaign ideas from sales
QA for content publishing
Support
High touch client onboarding
Client feedback requests
Playbooks to triage common questions
Finance
Accounts receivable & payable
Purchase requests
Collect monthly data from teams
HR
Self-service orientation for new employees
Incoming resource requests
Reimbursement and promotion requests
R&D
Organize incoming issues and ideas
Quality assurance
Product release processes
IT
Triage requests to run custom playbooks
Add micro-RPA to people-driven processes
Consistent vendor and security checklists
Sales
Lead qualification
Automate contractuals and closes
Document and improve playbooks
Analysts
Crowdsource data labelling for AI/ML
Manage human-in-the-loop workflows
Deliver insights "as a service"
Operations
Transform SOP's into engaging experiences
Crowdsource all company know-how
Measure and improve company know-how
Every process involves a flow of information
Tallyfy empowers you to scale and systemize your operations to differentiate and win.
Beautiful snap-ins to your existing systems

Tallyfy pays for itself – many times over
Time wasted per person
1 hour