Grow your business – not your admin.
Tallyfy is beautiful workflow software that helps you track your tasks, run approval workflows and manage business processes. Your team finally has the power to end needless admin, busywork and uncertainty.
Create your checklist or process, click Start Process, then watch the magic in real-time – tasks done, data captured and issues resolved.
Tallyfy is powerful workflow software that eliminates the pain of tracking processes on emails, forms, papers and spreadsheets.
Say hello to the world's first and only process tool designed to bring the incredible power of repeatable processes to everyone.
Watch Video Explore Features
Workflow management software trusted by thousands of happy customers worldwide
How can you use Tallyfy?
Operations
Tallyfy is perfect for workflows with people inside and outside your company.
Onboarding ...

Make an impression.
Customers and Clients
Employees and Contractors
Partners and Resellers
Members and Volunteers
Vendors and Suppliers
Routing ...

Move things forward.
New leads and Inquiries
Request forms and Decisions
Proposals and Contracts
Order Fulfillment Process
Testing and Quality Assurance
Data collection and Research
Tracking ...

See it in real-time.
Customer Journey
Pre-Sales to Post-Sales
Client Order Tracking
SLA Adherence
Invoice to Collection
Incidents and alerts
Automation
Automatically kick off your custom workflows in response to triggers, alarms, incidents, infrastructure monitoring alerts from your own systems - such as web forms, webhooks, CRM's, APM platforms, IoT devices, and more.
Set things up quickly and easily using Zapier - or via our open API. Interested?
Artificial Intelligence
Use the incredible power of AI without any coding
Tallyfy lets you create point-and-click workflows which use AI. Pipe inputs into Google Cloud, Watson, Amazon AI, Microsoft Cognitive Services and more. Grab the output and proceed with your workflow. Mix and match AI services. Use cases include Robotic Process Automation (RPA) and Automated Decision Making
Tallyfy AI currently has a large waiting list of customers. Interested?
Inside Email
We've built awesome plugins and add-ons for Outlook (Office 365) and Google Mail (G Suite).
Tallyfy Email Plugins are being tested with pilot customers. Interested?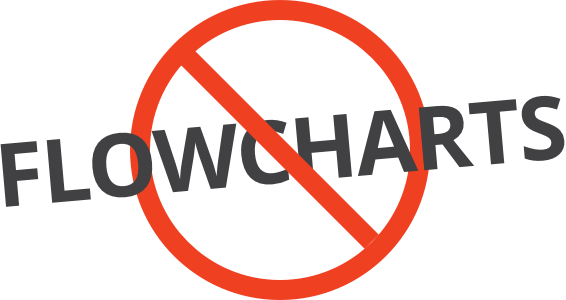 Workflow software that gets results
Our customers love business process management software without flowcharts.
---
Get a Tallyfy account and take control of your processes today.
It's free to sign up to Tallyfy. No credit card required. 15-minute setup.
---