Get every checklist and approval done
perfectly
Tallyfy blueprints are far better than traditional process documentation and flowcharts. We started by documenting our workflows in one place and then moved on to automating them. Now, all our processes are being done much faster and with fewer mistakes!
- Dennis - Head of Operations at a mid-size US company / See more stories
Have you tried Tallyfy?
Tallyfy helps you document playbooks, track progress and improve processes you do between people. Eliminate the chaos of email and chat to collect information, get approvals and automate handovers for tasks. Stop worrying about disorganized processes.
Get the power and control you're missing in other tools
Everyone must complete
Efficient teamwork requires a simple way to automate accountability. If 4 people are assigned - all 4 need to complete the task. Eliminate the stress of back-and-forth chats and emails to achieve consensus.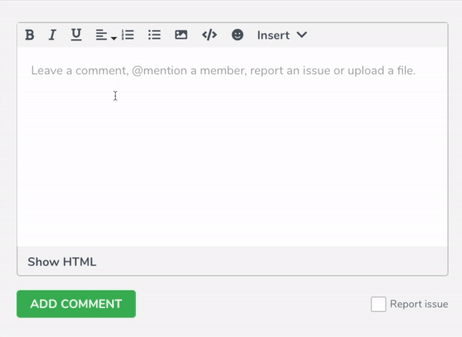 This is not another comment
Commenting is great, until you're buried in an ocean of hundreds of random comments - and you have no idea what's actually important and what's noise. Report an issue to segment your chats beautifully.
If this - then that
So many tasks are "Not applicable". Automate decisions to prevent mistakes. Reduce long, irrelevant lists into short, relevant tasks. Use rules to hide and show tasks. Make workflows amazingly clear.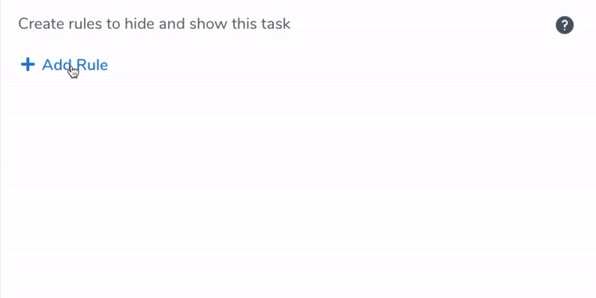 Structured fields
Collecting information via chat, email or documents is a mess - you get a jumbled pile of responses in random formats. Structured form fields in Tallyfy formalize responses and make data usable and organized.
Approve / Reject
Make decisions so easy that it literally takes one click to move on. Save a ton of wasted time and prevent uncertainty and stress at work.
Which process will you run?
Marketing
Inbound campaign requests
Structured feedback from sales
Creative approval and QA
Support
High touch client onboarding
Structure product feedback to R&D
Playbooks to triage FAQ's
Finance
Purchase requests and approvals
Accounts receivable & payable
Vendor or supplier onboarding
HR
Self-service orientation for new employees
Structure incoming talent requests
Reimbursement and promotion requests
R&D
Structure incoming issues and ideas
Product quality assurance cycles
Product release or update processes
IT
Triage tickets and run custom playbooks
Integrate DevOps to everyday processes
Security and asset re-assignment checklists
Sales
Lead qualification or enrichment
Quote to Contract to Close
Customer handover to operations
Analysts
Structure and deliver process audits
Train AI with human-in-the-loop
Request to BI to Insight Delivery
Operations
Transform SOP's into engaging experiences
Crowdsource and control know-how
Deliver "one source of truth"
Get your business out of your brain. Capture every detail about how every task is done – without the mess of flowcharts and documents. Your training and onboarding has never been this powerful & easy!
Instantly turn your approval workflows, procedures and forms into trackable processes. Anyone can see the status of any request or task, anywhere, anytime. Stop all those wasted emails, chats and meetings.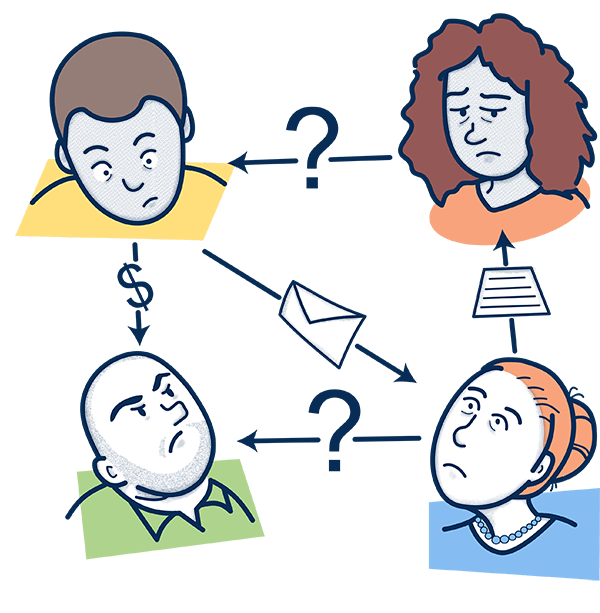 Put your processes and playbooks on auto-pilot. Tallyfy instantly shows or hides tasks based on powerful rules. Eliminate the stress of remembering every detail and every little if, but or when.
Every process involves a flow of information
Tallyfy empowers you to scale and systemize your operations to differentiate and win.
Beautiful snap-ins to your existing systems

Tallyfy pays for itself – many times over
Time wasted per person
1 hour