Software AG
This is about the strengths and weaknesses of Software AG BPM along with a viable alternative for Software AG (Tallyfy). Much of it is borrowed from Gartner, with some portions edited and cleaned up.
Software AG historically placed an emphasis on BPM and application integration. In 2015, it combined its high-end webMethods BPMS product with its middleware stack and newer analytic capabilities to produce an integrated Digital Business Platform. This suite addresses a variety of on-premises and cloud-based intelligent process and IoT business situations. This analysis centers on Software AG Digital Business Platform BPMS v.9.9.
Strengths of Software AG BPM
The strength of its webMethods BPMS and its high level of event-bus-based integration with Software AG's middleware stack is well-suited for the business transformation, digitalized process and continuous process improvement use cases.
The compatibility and increasing integration of AgileApps with webMethods BPMS make it possible to expand simple, cloud-based AgileApps applications into bigger, more-sophisticated BPMS-based enterprise applications, or to add lightweight extensions quickly to larger, enterprise-scale BPMS systems.
webMethods Business Console and Mobile Business Console give business users and IT staff a unified (but complex) view of their current work, monitor the status of processes, manage task assignments and collaborate on managing multiple aspects of the work.
Weaknesses of Software AG BPM
Software AG is not a strong competitor for business environments that require only lightweight, fast-time-to-solution, business-user-developed applications. It is more appropriate for highly demanding environments or environments with a mix of lightweight and demanding applications. Software AG's AgileApps product is not as feature-rich as its IT-oriented webMethods BPMS and not fully integrated into the rest of the Digital Business Platform, although it is improving.
Software AG has a reputation for higher prices than many of its competitors.
Software AG products have been evolving at a fast pace, and additional changes are expected in its process orchestration, BAM and other features. Although most of the core integration and event processing technology is proven, some of the predictive analytics and newer cloud capabilities lack much track record.
Alternative to Software AG BPM — Tallyfy
Problem — old BPM makes modelling complicated
A great alternative to Software AG would be the ability to model processes simply. Just because you have some big BPMN model doesn't make you clever or useful. In the end, people can/will still have to actually do the process, which comes down to email/spreadsheets (unless you want a 6-month IT project). It's simply ridiculous to use BPMN in today's age — where people collaborate and don't follow flowcharts anyway. Any alternative to Software AG must entirely remove the use of flowcharts and in particular — BPMN. Unlike what you've heard about BPMN — it's not a "standard" at all — as each vendor creates their own flavor of it. This makes the much-touted "standard" and "portability" aspect of it next to impossible to achieve.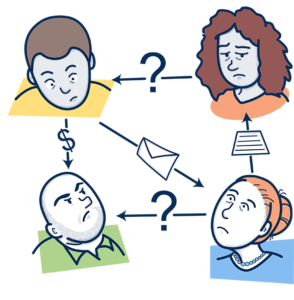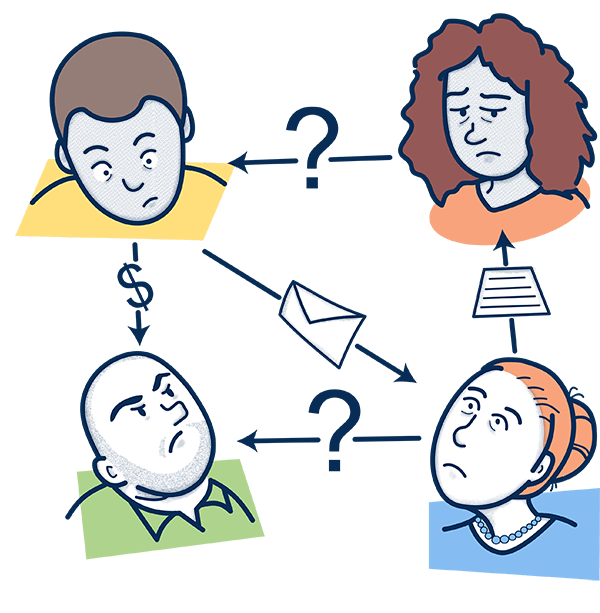 Tallyfy uses simple lists that still have all the features of flowcharts
Problem — just IT and process analysts map processes. Managers crave real power to map a process themselves
Tallyfy is the only tool that enables collaboration amongst any kind of role/person — since most people understand the simplicity of the tool in 60 seconds. The alternative to Software AG is not really an alternative at all — it's an inevitable switch.
Warning: Are you thinking of purchasing a legacy, flowchart-driven BPM platform?
Don't! Learn why here.
Problem — nobody looks at process maps. You need your processes to be in simple, executable list format
This means you need workflow software like Tallyfy that actually provides that simplicity, along with the power you need.
Consider a beautiful alternative to Software AG — Tallyfy
It integrates to everything, and it actually works for everyone.
Take a look at a video demo of Tallyfy below, as a viable, user-friendly alternative to Software AG.