Business process analysis is an analysis method that helps to increase the efficiency and effectiveness of a process. It assesses how well the process achieves its end goal. Business process analysis identifies and examines every part of the structure, including the process itself, the participating parties, the information exchange, and others. Accordingly, it can help identify potential improvements within the process, making it easier to carry out a re-engineering initiative sometime down the line.
In most cases, business process analysis can be helpful with:
Finding the reasons behind systematic delays
Clearing out the "right" way of doing the process
Determining whether or not the process is operating at maximum potential capacity
Finding out whether the process should be improved or re-engineered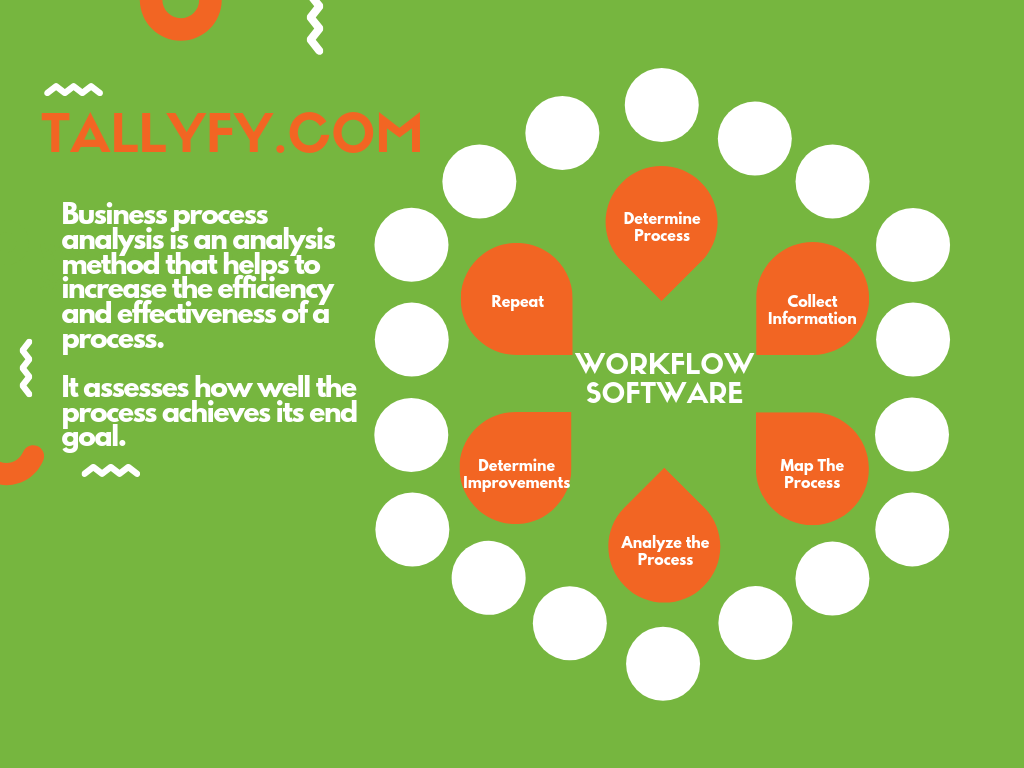 Why You Need Business Process Analysis
Every business has to constantly evaluate its processes and think of how to improve them. As the time goes, new technology becomes available, making the as-is process obsolete or easy to improve. Or, the as-is process may be using up too many resources, or simply be inefficient due to outdated technology. This is when business process analysis comes in handy. It allows you to have a very thorough and detailed look at the process and its components and see how it can be improved.
A bit about Tallyfy
Are you looking to automate tasks between co-workers or clients? You've found the right app for that! With Tallyfy - you can automate tasks and business processes - within minutes.
Let's resume the rest of this article!
What is Tallyfy?
Tallyfy helps you document and automate tasks between co-workers and clients
Click here to learn about Tallyfy
By using this optimization method, a firm can:
Clear up the documentation for the process. At some point, every business amasses a lot more paperwork about the process than it needs. Doing a thorough business process analysis helps sort out which parts of the documentation are still relevant and which can be disregarded & thrown away.
See if the process is expensive or wasteful. Nobody wants to have a process that eats up more resources than it should.
Find causes for inefficiencies and delays within the process. Some businesses may not even realize that a process is not working as it potentially could. Business process analysis helps to dissect the process into smaller chunks, making it easier to understand & analyze. This, in turn, makes it easier to understand if a process is underperforming & if it's possible to be improved.
Uncover unnecessary risks within the process.
Overall, business process analysis allows you to study the processes in detail and examine them from different angles to improve efficiency. The data you obtain is useful to both assess how well the current processes are working and develop new ones.
How to Do Business Process Analysis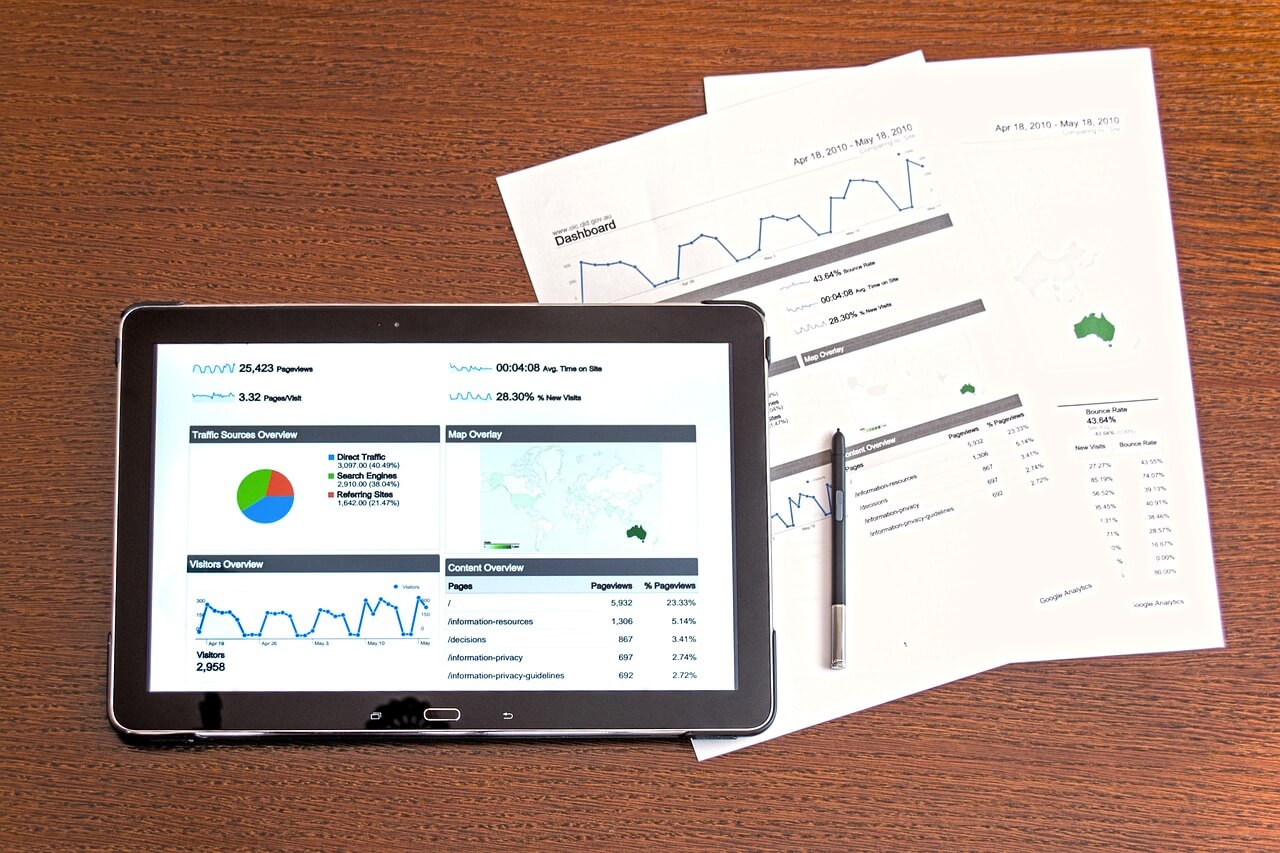 Before you begin business process analysis, you first need to determine what do you want to achieve in the end. Business process analysis is often a step in a bigger initiative – business process management (BPM) or business process improvement (BPI). After all, once you're done with the analysis, you probably want to do something with the findings, and for that, you need the right methodology.
BPM is a methodology of continuous re-examination and improvement of business processes. BPI, on the other hand, means improving one specific process.
Business process analysis is a very critical component of both – you can't change anything about a process, after all, without throughout analysis. Business process analysis gives you the data needed to find process weaknesses, possible improvements, as well as determine whether the said improvements are worth carrying out.
Whatever you choose as the end goal of your business process analysis, here are the five steps you need to follow:
1. Determine the process to analyze
Regardless of what bigger objective you are after, the first thing to do is to identify which process you are going to analyze. Typically, you would analyze business-critical processes. These would include processes that have a direct influence on the end product, revenue, expenses, and other critical components. You might also want to fix processes that you're certain are underperforming. This would be an especially good choice if you want to carry out BPI.
On the other hand, you could also analyze a new process you recently implemented, as a means of ensuring that it's working as intended.
When selecting the process to analyze, be sure to note the exact start and end point. Since processes can be really intertwined, your analysis might get messy and last forever.
2. Collect necessary information
Once you've settled on the process, you need to collect as much information as possible to analyze it. In this step, your main goal is to go through all the sources of information about the process, be it skimming the documentation or interviewing the people involved.
Do not worry if it feels like you spend too much time on it or have too much information. Being thorough at this point of business process analysis will save your precious time in future.
3. Map the process
To be able to move on to the analysis, you have to put your findings into some structured form.
Business process mapping involves visualization of the business process. When mapping the process, your goal is to filter all the relevant information you collected and present it in a neat and structured way. Business process mapping allows you to clearly visualize the process you are dealing with and better understand the roles of various stakeholders. It makes it much easier to see what works and what doesn't, what risks are associated with various components of the process, and generally see the big picture.
There are a number of ways to map a business process. You can go old-school and construct workflow diagrams and flowcharts. One benefit of this method is that it is available to anyone who can find a pen and a paper around or construct a diagram in MS Word. You can also use any of the common process mapping tools, be it a value stream map or SIPOC (Supplier Inputs Processes Outputs Customer) diagram, depending on your goal.
You can also up your game and use workflow software. Unlike the pen-and-paper option, the software allows you to keep track of processes in real time, seeing whether there are any holdups or delays. It also allows for some degree of automation, as the software itself is in charge of making sure that the process is completed in a timely manner.
4. Analyze the process
Now that you have all the needed information, it's time for analysis. With all the data you've gathered at this point, you should already have a clear idea of what you can improve. To find even more potential improvements, however, you can also ask yourself such questions as:
What are the most important components of the process? What is their impact? Would improving just these components alone be enough?
Are there any systematic delays or issues in the process? Can you see the reason why it happens? Is there a way to fix them? How big is their influence on the output?
Does a particular component of the process require too many resources? Is there a way to change it?
These are just a few of the questions to keep in mind. As you dig deeper, you will understand better what exactly needs to be taken care of.
5. Determine potential improvements
The point of everything you've done so far is to understand how you can make your business process better. Using your findings from the previous steps, you can sort out the flaws and come up with potential improvements.
The kind of improvements that would work for your business depends on your specific situation. There is no one size fits all solution, and you may need to go creative to come up with potential improvements. Make sure to keep in mind the long-term effects of any changes you'll make – while something might seem amazing in the short-term, it might turn out to be disastrous down the line. For example, by improving process speed, you might have also doubled the defect risk rate, which puts you back on square one.
Depending on your findings, you might also decide whether you're making small, modest changes to the process, or completely reengineering it. While the later might take more resources and time, the effects can be very consequential.
Conclusion
Business process analysis is essential in finding potential improvements within your processes, as well as for bigger initiatives such as BPM or BPI.
Now that you know how it works, it's time to put it into practice – theory, after all, can only take you so far.
Give it a go, and tell us how it works out down in the comments section!