VPOIDS is a technology and services company specifically serving non-profits. They use Tallyfy's robust API to help non-profit organizations manage large volumes of new clients and members get onboarded fast and successfully, and as a result become 50% more likely to be a contributing member of the organization due to better member onboarding.
Stephan Fopeano
Founder, VPOIDS Inc.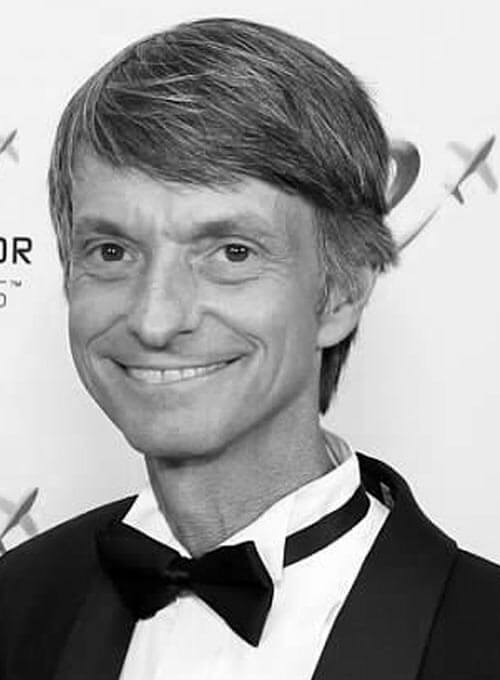 What processes did you want to improve?
New member onboarding process – this was the most painful one! Also – patient or health care professional requests and volunteer match and allocation processes.
What was the core problem you wanted to solve?
We wanted to be able to track our multi-step member onboarding process. This onboarding process involved the members' journey through several software applications and spanned a relatively long period – upto 60 days (see flowchart below).
We wanted to see the progress of each member, where people were falling behind and require intervention, and also to gather statistics and insights about the process. The goal was to have the completion of each step triggered by actions in the other software the users are already using, so that way, the they did not have to log into another software to update the progress of the member.
How were you doing these tasks and processes before?
Manually – before we were not tracking them at all, really. We had defined the flow in a flowchart but were tracking it by logging into different systems individually and manually.
Before Tallyfy – the member onboarding workflow was in a flowchart – it was complex and we could not track it in one place.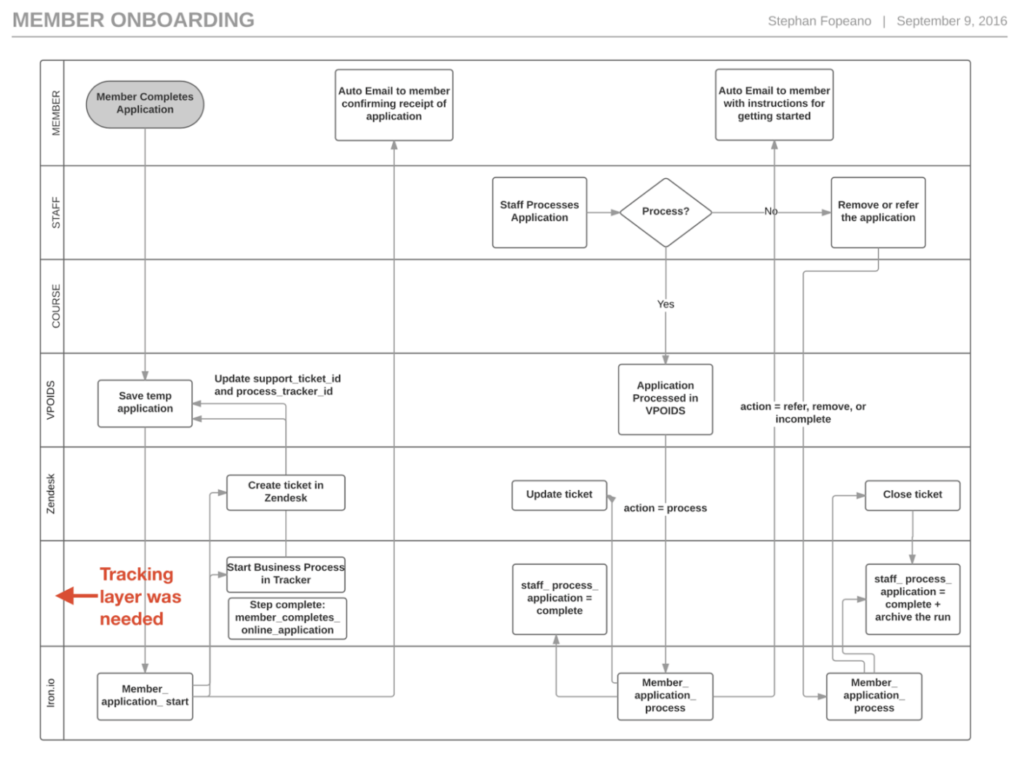 Which other software did you evaluate before you chose Tallyfy?
I briefly looked at Process Street and Kissflow. I also considered using a project management system like JIRA, but that was too complicated. My main criteria were a robust API and an easy to use UI. I also wanted the possibility of sophisticated analytics and analysis for continuous process improvement.
If a member gets through the onboarding process smoothly and quickly, he or she is much more likely (50% more) to be a contributing member of the organization.
How has Tallyfy impacted your business?
I see tremendous potential for business process tracking in the clients I work with. They are small nonprofits that need to manage large volumes of information (like onboarding and training many members) with a small support staff. The key is to give them tools to manage by exception, not have them touch every step of every process.
With Tallyfy – we can easily track the progress, problems and delays of hundreds of members being onboarded in one place.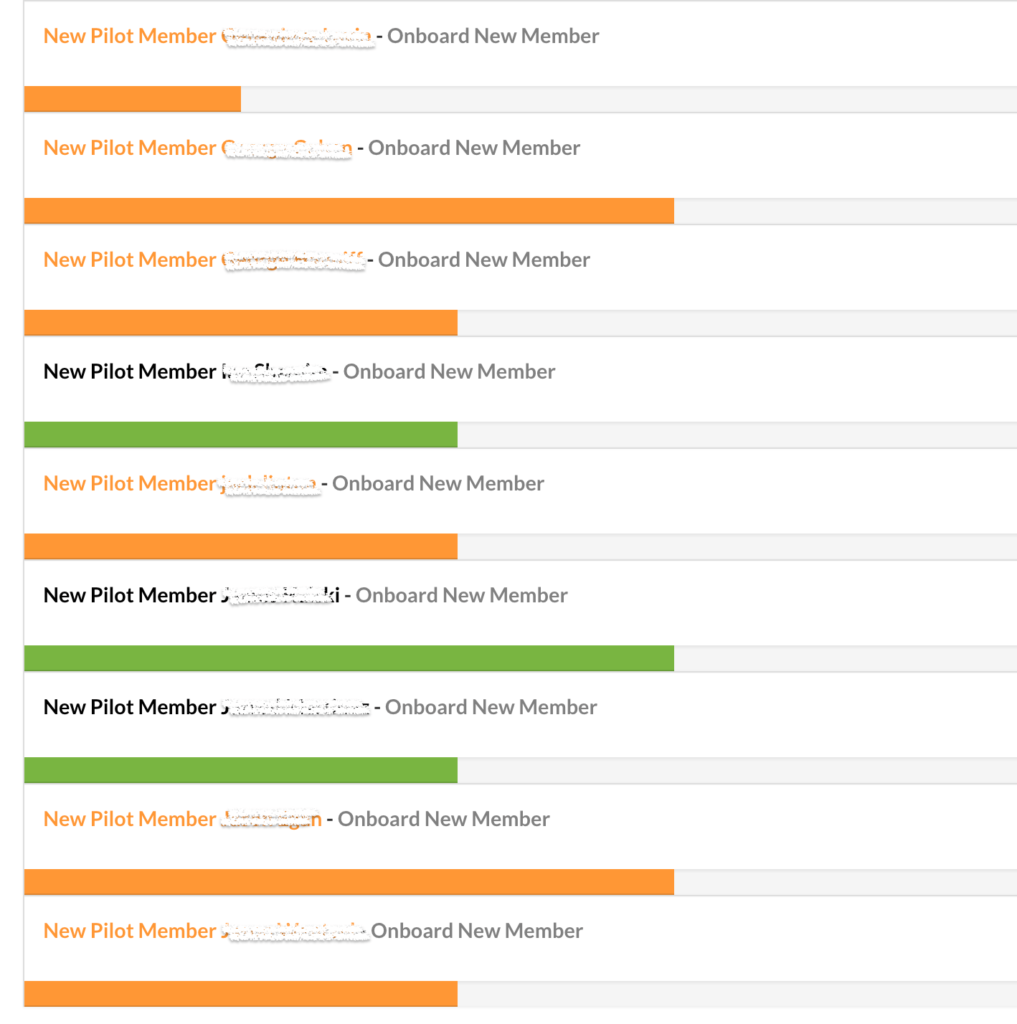 Onboarding a new member is a great example of how a well-managed process can have significant impact on the organization. If a member gets through the onboarding process smoothly and quickly, he or she is 50% more likely to be a contributing member of the organization. By making sure that people don't lag in the process, we will greatly improve our volunteer utilization.
Which specific workflow features did you like most about Tallyfy?
The robust API and simplicity of the UI. The complex member onboarding workflow has been simplified into a checklist-like view in Tallyfy.
How would you describe Tallyfy to others?
Tallyfy helps track a multi-step business process, even one that spans multiple software applications. By collecting data on the status of a business process, we can intervene when a particular processes falls behind based on past history, and we can plan future workload.
Would you recommend Tallyfy to others? Why?
Yes, Tallyfy has been very easy to work with. The API is very robust, and the platform is very flexible in allowing me to build what I need. I would recommend it for those looking to track business processes within their existing software system(s).