Segue Partners is a forward-thinking and fast-growing outsourced administrative accounting firm. They use Tallyfy to enable their clients to track their monthly accounts payable processes and automate approvals without the pain of email.
Michelle Murray
Managing Director / CPA
Segue Partners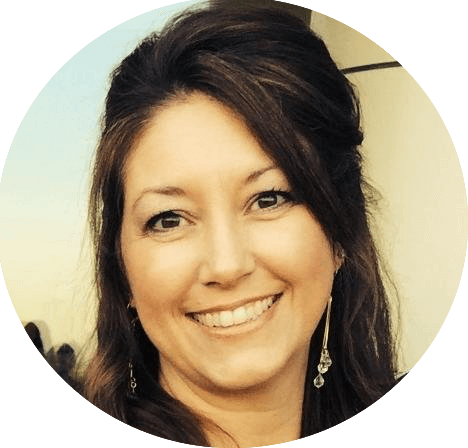 Other company staff
Lisa McDonald – Director of Communications
Luke McGowan – Senior Financial Associate
What processes do you use Tallyfy for at Segue?
We use it for our accounts payable process which is client-facing. This is also known as an expense or revenue process.
Do you see it being used for other processes at Segue Partners?
Yes – for example – quarterly reporting for HR tasks, reminders for financial deadlines, payroll processing with deadlines and more. We would use it for any multi-step authorization processes for purchase Orders, sales Invoices and other finance documents.
What was the core problem you wanted to solve?
Our clients play a role in some of our repetitive processes. We needed to find a more effective and efficient way other than email and phone calls for staff and clients to communicate.
We needed to be able to outline the steps, identify who was responsible, have a secure environment to share documents, and most importantly, to uphold our client's confidentiality by ensuring that they could only see the process they are involved in.
What specific improvements have you seen with Tallyfy at Segue Partners?
The ability to add guest users to access only the specific run they are involved in.
Flexible options to customize our runs with deadlines, users, requirements to upload multiple files, and more. There was no need for technical expertise — the initial configuration is done in minutes.
A very visual way to track the progress of critical processes
Easily collaborate with clients with the ability to add comments
The archive feature is great – we can maintain a copy of each run including the files uploaded, comments made, along with who completed each step and when.
We were all very surprised at how quickly our clients became comfortable with using Tallyfy.
How has Tallyfy impacted your business – what do your clients or employees think?
The first client we trained as a guest user was a bit hesitant to have to learn new software. However, because Tallyfy is so intuitive and visually appealing (don't underestimate the importance of that) – we quickly ran through the steps and the icons and they were up and running. We were all very surprised at how easy it was, how quickly our clients became comfortable with the program in less than a few minutes – and how well it met our needs.
What specific features did you like most about Tallyfy? Why?
Guest users
We can add a client to one run with confidence that they cannot see other runs that do not belong to them. And that guest user can be added free of charge as they play a small part in the process (usually only one step).
Flexible options to customize each run – our processes are repetitive and we need to quickly be able to change due dates, ownership of steps, upload files to support the processes, etc. We can set up exactly what we need!
Compliance and audits
Archiving a run including all comments and storage of documents – our clients are subject to audits and it is imperative that we are able to store the information so we can pull information for auditors and answer their questions. Finding files is easier during audit, saving us time.
All this in a simple to use and common sense package.
In up to 3 sentences, how would you describe Tallyfy to others?
A simple to use and common sense tool. Flexible setup options allowed us to easily customize for our specific needs and the templates are great because once you take the time to outline a process it can be tweaked as necessary and reused quickly for other projects. It is very visually appealing which allowed both staff and guest users to quickly learn the software.
Would Segue Partners recommend Tallyfy to others?
Absolutely, yes!