There is a common theme among many businesses today. Those who understand a business most intimately are rarely the most technically savvy. The desire to create business applications is often quelled through the help of a software development team. Communicating what an app should have often gets lost in translation between these business executives and software developers.
In recent years, a number of platforms have been developed to empower technically inexperienced business people. These platforms let users create custom business applications that cater to their specific needs – no programming experience required. The end result is the creation of business applications that cater to a business's needs as efficiently as possible. Quick Base was one of the first to provide such a platform, and they are one of the most trusted to do so today.
What is Quick Base?
Quick Base is a cloud database software platform that creates custom applications that solve business challenges. The platform lets users create applications that cater to their specific needs. The platform also has an application exchange that offers hundreds of pre-built applications for common business challenges.
While it can be used any number of ways, Quick Base is commonly used for projects, CRM, task management, and document management. It is similar to platforms like Podio and Airtable, as they all aim to make tables and databases smarter and more business friendly. Quick Base specifically cuts out the need for traditional application development teams in order to solve business challenges.
Applications are at the heart of Quick Base, so understanding applications is key to understanding the platform. Let's take a look at what exactly applications are.
A bit about Tallyfy
Are you looking to automate tasks between co-workers or clients? You've found the right app for that! With Tallyfy - you can automate tasks and business processes - within minutes.
Let's resume the rest of this article!
Applications
Applications are Quick Base's solution to your business challenges. They provide both high-level and high-detailed views of how things are going in a certain area of your business. Similar to traditional spreadsheets, they have a number of tabs that each display data about a specific area. These tabs can navigate to tables, but they can also navigate to what Quick Base calls pages. Pages and tables come together to make an application.
Tables
.
Tables are where you will actually input some data about your company. They can be thought of as traditional spreadsheets, but more powerful. Not only are the field types (iCalendars, URLs, file attachments, addresses, checkboxes) more useful than traditional table fields, but Quick Base can gather table data and give it some more meaning.
Quick Base allows for data importing from notable applications. Supported integrations include:
SalesForce

.

Intuit QuickBooks

.

NetSuite

.

Box

.

DropBox

.

Google Drive

.

as well as simple CSV import

.
This importing makes it easy to translate existing tables into application components.
Tables are great, but Quick Base sets itself apart by what it can do with table data. Quick Base can easily add more context to table data through the creation of reports. Reports can be presented as tables, kanban, grids, summaries, charts, maps, calendars, or timelines. This gives meaning to our tables and creates information that we can use to make business decisions.
Take a look at all the different types of visual reports Quick Base lets us create.
Pages
Another important component of Quick Base applications are pages. Pages consolidate tables and reports in a way that give you a high-level overview of one area of your business. In our example, our office supply company's app has individual tables for both sales orders and sales leads. Important data from both tables can come together to make one page that gives us a complete overview of our company's sales team as a whole. From here, we can compare past successes to current leads and devise a plan to complete more potential sales.
Pages are built from tables and reports via a drag and drop interface. They also integrate text boxes, buttons, links, search bars, and whole web pages.

Pages let us juxtapose application components in a way that give us a clearer picture of what's going on in our business. Take a look at how we can combine our revenue and leads data so our sales team can make a plan going forward.
Quick Base Mobile App
One unfortunate truth about the SaaS industry is that services often give noticeable priority to desktop apps over mobile apps. I don't need to explain the importance of a great mobile app; we all do business from our phones to some degree. I can think of a number of services similar to Quick Base that have notoriously poor mobile apps, and it takes a toll on their ability to win new customers.
Luckily, Quick Base is not one of these companies. If you don't believe me, let the app reviews speak for themselves. As of writing, Quick Base's iOS application has a 4.6/5 star rating on the App Store. Similarly, the Android app has a 4.5/5 star rating on the Google Play Store. These scores are higher than any other SaaS mobile app I've reviewed.
Quick Base understands that listening to clients is a great way to maintain loyalty. The mobile app's dev team is regularly pushing updates. In fact, the iOS app has had 3 updates in the last month alone. This demonstration of commitment to a great mobile app is what sets Quick Base apart for me.
While many SaaS companies take a read-only approach to taking their platform mobile, Quick Base allows users to create table entries as well. This lets the mobile app emulate the browser app pretty seamlessly, which is great.
Let's take a look at Quick Base's iOS application:
Quick Base Pricing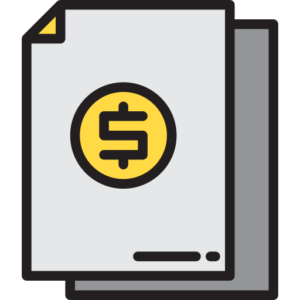 Quick Base's pricing model is different from many similar SaaS companies. Most cloud collaboration/database/project management tools charge clients on a per-user basis. Instead of a small price tag for individual users, Quick Base charges a higher price for a whole organization.
This model has its advantages and disadvantages. While it allows for unlimited users, the higher price tag makes Quick Base a poor candidate for many smaller teams. It just doesn't make sense to pay a high price for a team of five or ten people. This becomes even more apparent when you consider the similar tools that charge on a per-user basis.
For larger companies, this pricing model is a great thing. Managers won't have to worry about growing into a higher, more expensive price tier because they are adding a few more users to their organization. Additionally, the fixed price means that the subscription's impact on the company's bottom line is far more predictable.
Quick Base also offers fewer plans than many similar tools. While similar companies typically offer four plans, Quick Base only offers three plans. This is likely due to the fact that Quick Base doesn't have a free plan. The plans that are offered are premier, platform, and enterprise.
Let's take a look at each plan so that you can figure out which, if any, Quick Base plan is best for your company.
Premier
As mentioned, Quick Base doesn't offer a free plan. This is disappointing but is reflective of the fact that Quick Base is more geared for larger companies. Quick Base does, however, offer a thirty day free trial of their premier plan. You might as well make an account to see what Quick Base is all about. After all, you've got nothing to lose.
For being Quick Base's cheapest plan, premier offers quite a few features. The lowest-tiered plan of many similar companies are often more limiting. All plans come with:
Full workflow automation

.

Full access to integrations, including:

Importing table data

.

API access

.

Connecting data between individual apps

.

Mobile app access

.

User roles and permissions

.

App exchange access

.

Custom forms and fields

.

Unlimited custom reports

.
There are, of course, some limitations to the premier plan. The premier plan only lets your organization create up to 50 custom business apps. Any additional apps will cost your team extra. This app limitation is sort of the downside of unlimited users. You could, conceivably, add every employee at a large company to one organization, but teams could quickly break that 50 app threshold.
The premier plan also misses out on some features reserved for platform and enterprise plans, but these features will be covered in just a moment.
Pros
Cheapest plan offered

.

Many features for a low-tier plan

.

Free trial offered

.
Cons
Maximum of 50 custom apps

.

Missing advanced features (most notably security features)

.
Price
$500/month when billed annually

.
Platform
Quick Base's platform plan comes pretty close to maxing out the features offered by the software. This plan offers everything seen in the premier plan with the addition of some more useful features. Added features include
Custom application branding

.

Developer sandbox

.

More comprehensive security

.

Premium support and service level agreement

.
The platform plan gives users access to nearly all features. The only feature not offered in platform is Quick Base's advanced data encryption. Assuming your team doesn't need advanced data encryption, the only thing that determines whether you will need the platform or enterprise plan is the amount you'll be using Quick Base.
The platform plan allows for up to 100 business apps. You can always buy more if your team will go above that number by just a few apps. However, if your team will need far more than 100 apps, the enterprise plan is likely the right option for you.
Pros
Nearly all features included

.

Custom branding

.

Far better security

.
Cons
More than 3x as expensive as premier

.

Limited number of apps

.
Price
$1,600/month when billed annually

.
Enterprise
Most of what's to be said about the enterprise plan has already been said. From a features perspective, enterprise doesn't add much more than what platform offers. Advanced data encryption is the only included feature that comes standard with the enterprise plan. Beyond that, the only real appeal of the enterprise plan is the increased app limits.
There aren't numbers provided by Quick Base regarding the app limit or price for an enterprise plan. This is due likely to the fact that each enterprise plan will be tailored to meet each team's individual needs.
Pros
All Quick Base features come standard

.

Allows for higher app limits

.
Cons
Doesn't offer many more features than platform

.
Price
Add-Ons
You may be wondering what you are to do if you only want the features offered in the premier plan, but want to use it on a larger scale. Similarly, you may want to add some additional features to your plan.
Quick Base resolves this problem by allowing users to enhance their plan with more apps or additional features. Users can pay to receive:
Audit logs

.

Advanced data encryption

.

App restore assistance

.

Quick Base training and certification

.
Recap
So, what is Quick Base? Quick Base is one of the most trusted and useful business platforms available. Quick Base empowers business leaders to create tailored apps without technical knowledge or employment of a software-dev team. I hope you enjoyed and learned a lot from this read. Feel free to reach out to us with any business application questions!