Alexandria Transit Company operates the DASH bus system in Alexandria, Virginia. DASH provides safe, reliable, and courteous bus service within the City of Alexandria, and connects with Metrobus, Metrorail, Virginia Railway Express, and all local bus systems. DASH serves all of the Alexandria Metrorail Stations and the Pentagon Metrorail station during morning and evening peak periods. See Wikipedia.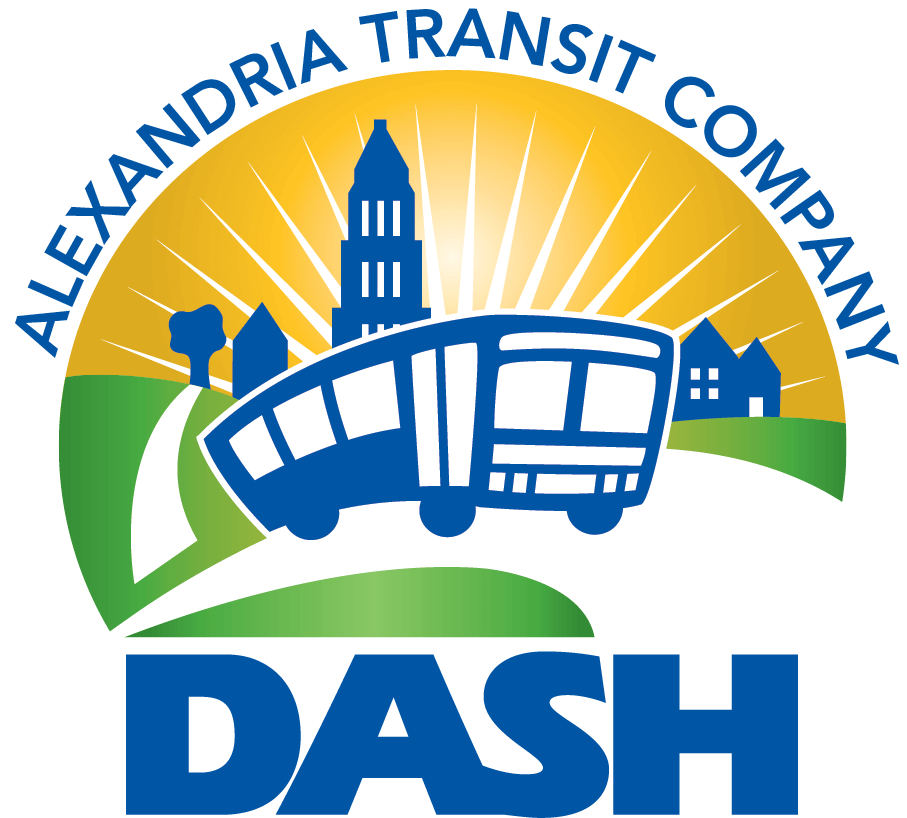 Evan Davis
Director of Finance & Administration
What was happening in your business that caused you to start using Tallyfy?
We created a new purchasing approval process which otherwise would have relied on paper requisitions needing an ink signature from approvers. We were looking for an online system that could enable digital approvals as well as documenting the process for end users.
Can you list the names of processes you run on Tallyfy?
We have created a number of blueprints related to purchasing and accounting – Purchase Requisition, Receiving Report & Invoice Payment, PO Change Order, Travel Expense Report, Non-Travel Expense Reimbursement, Conference & Training Request. We anticipate adding more processes from other departments over the next year.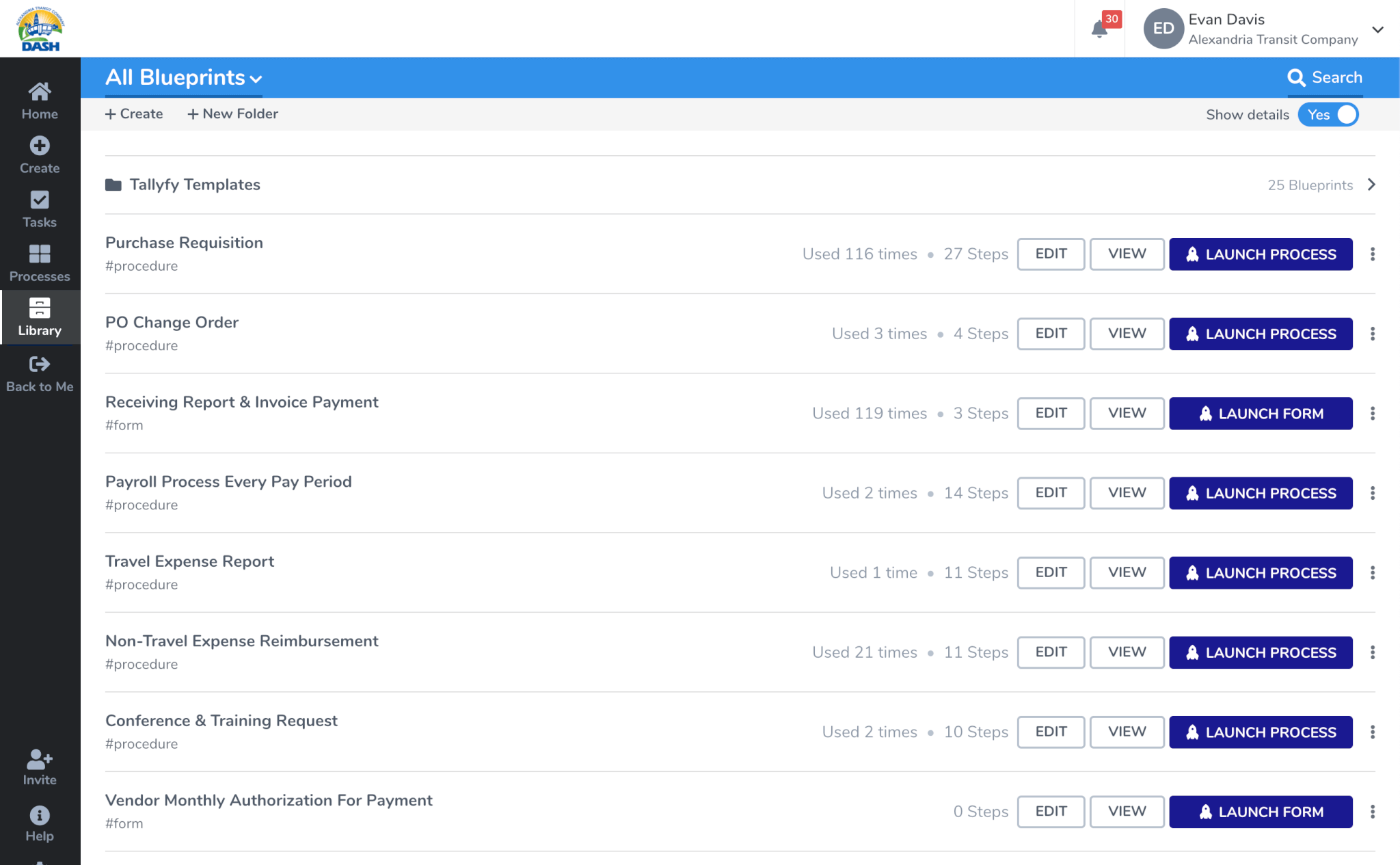 How was DASH doing these tasks and processes before?
All of these processes previously required paper forms for directors to sign. There was a fair amount of scanning and emailing these forms. Additionally, the processes were not well documented or understood. As a result, they were not consistently followed.
What else did you evaluate or use to try to solve the problem?
We considered using Excel spreadsheets as the backbone of the system, but this doesn't allow for clear approval workflows or document attachments. We also looked at a few other online solutions. We liked that Tallyfy could handle complex, custom conditional workflows.
Can you share a specific example of how Tallyfy has saved you time and how much time?
Initially, the learning curve probably added time, but we have also increased the complexity of the process we are asking the team to follow. A paper-based approval could take a couple of days before if someone was waiting for a director to be available for a signature. Now approvals are often completed in minutes.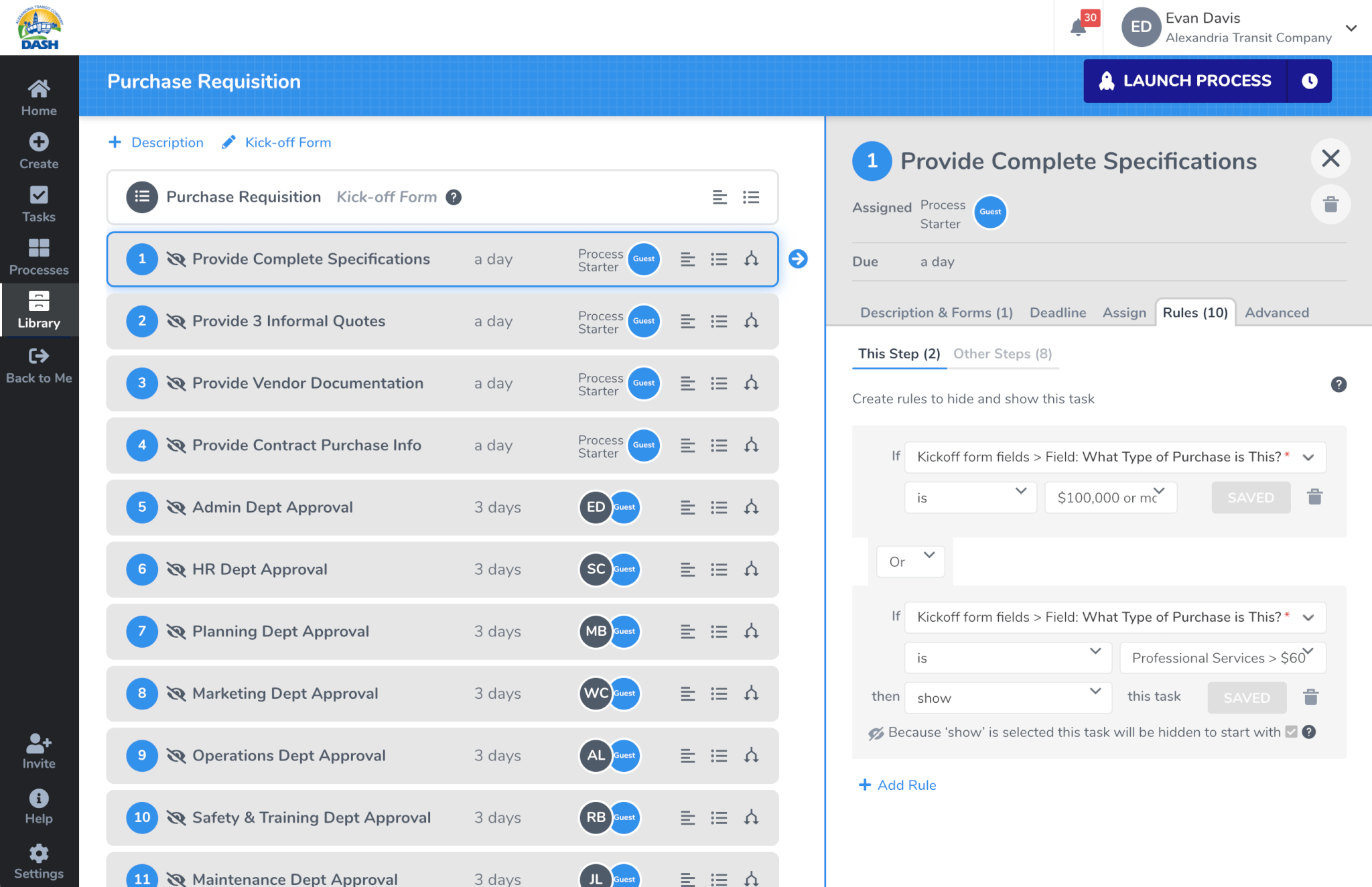 Can you share a specific example of how Tallyfy is impacting your business?
As a public agency, we are legally required to follow a complex purchasing process that is designed to be accountable to the public. Through Tallyfy, we have documented all the steps of that process to guide our staff into compliance. Confusion and email traffic associated with integrating details and input from several people into each workflow have been reduced. At the same time, awareness of each department's spend and the purchasing process has greatly increased, leading to better market research and budget control.
What other improvements have you seen at DASH after using Tallyfy?
Our purchasing compliance has increased as well as directors' awareness of what their employees are buying and why. The step-by-step process pushes project managers and buyers to take the time to evaluate several options and properly document their work. Tallyfy enabled us to digitize our custom processes without the time and expense of implementing a large ERP-type system.

How has Tallyfy affected your team collaboration?
We are still in the process of training staff and making small tweaks to the blueprints, but Tallyfy gives us a common reference point for the status of each purchase and payment.
Which specific features did you like and value in Tallyfy?
What drew me to Tallyfy is the ability to design custom, complex, conditional workflows that can handle the requirements of a public procurement policy. The ability to assign tasks to specific individuals, document approvals, make social media-style comments on each task, and attach files is helpful as well.
How well did Tallyfy integrate with other apps your company was already using
We have not yet explored the integrations very deeply but this is something we will take closer look at soon.
In up to 3 sentences – how would you describe Tallyfy to others?
Ability to create complex, custom workflows with conditional rules
Clean, clear user interface
Affordable price compared to software with similar capabilities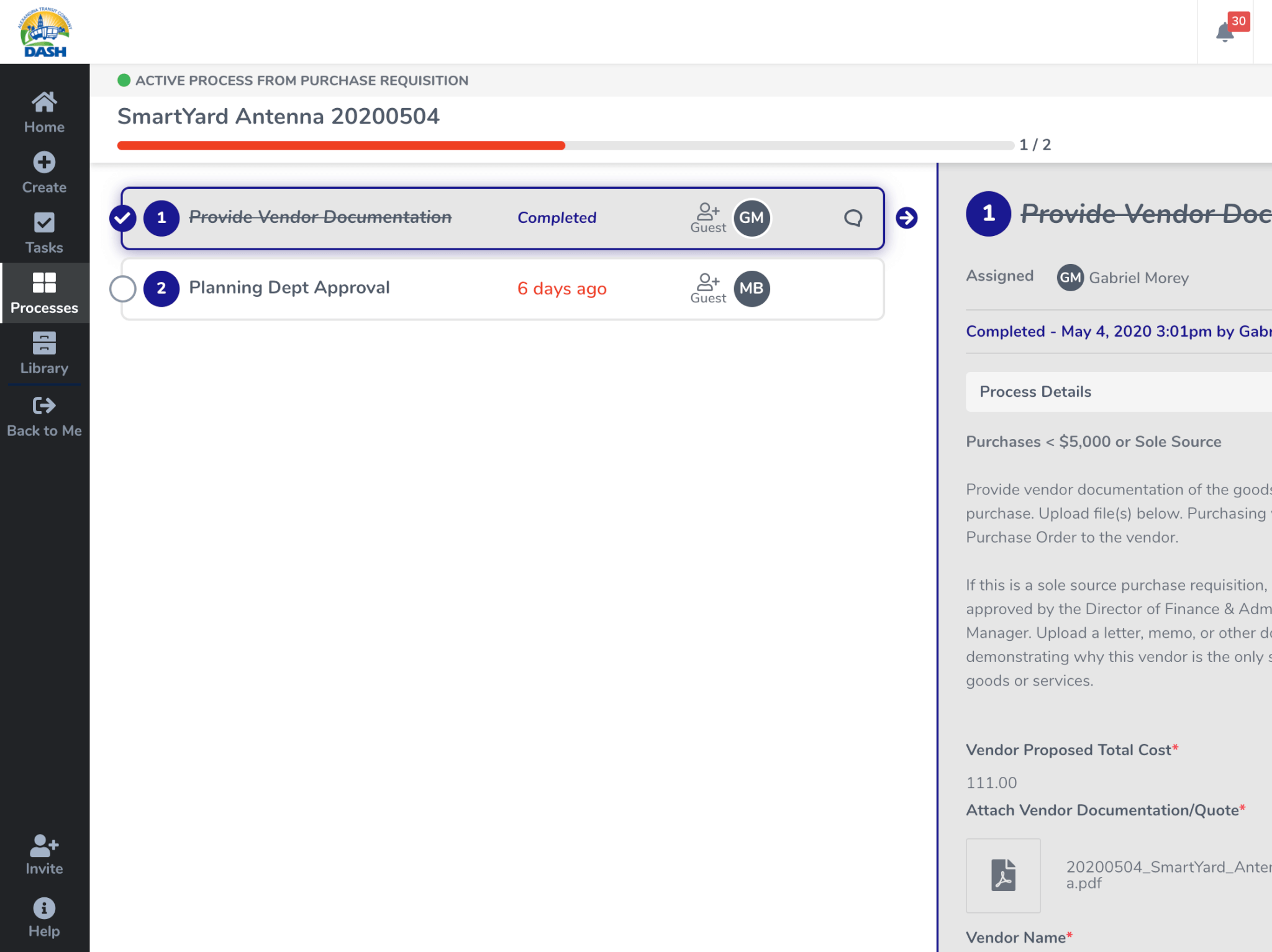 Would you recommend Tallyfy to others?
I would recommend Tallyfy to anyone trying to affordably digitize complex workflows that don't fit inside the box of more standardized web-based project management software. I can see value to many functions including finance, purchasing, human resources, operations, and others. Other small public agencies without access to robust ERP systems may also find Tallyfy a good fit for procurement workflows.