William van Rossum, marketing specialist and owner of Videotrails describes how Tallyfy gives them control of managing their entire production process and multiple other internal and client facing business processes. William now runs his business with less stress, more direction and proactiveness with the help of process automation with Tallyfy.
Videotrails helps customers know precisely who watches their videos and how. Videotrails has helped numerous European businesses select prospects and leads with the help of its insightful analytics.

---
William van Rossum
Owner / Video Marketing Specialist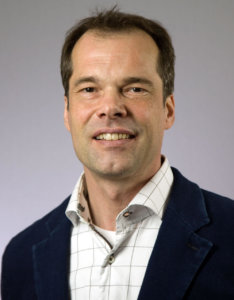 What was the core problem you wanted to solve?
As the founder and only employee of the business, it has been difficult to keep track of numerous ongoing projects. My production process requires I keep track of a number of things, including software dev, account, and client outreach. I needed a tool that kept track of everything associated with these things.
Can you list the names of processes you run on Tallyfy?
Tallyfy has made my business's production process much more organized. From reaching prospective clients, to bettering my service, and ultimately keeping in touch with past/current clients, Tallyfy holds me accountable and ensures I provide a good end-product to customers.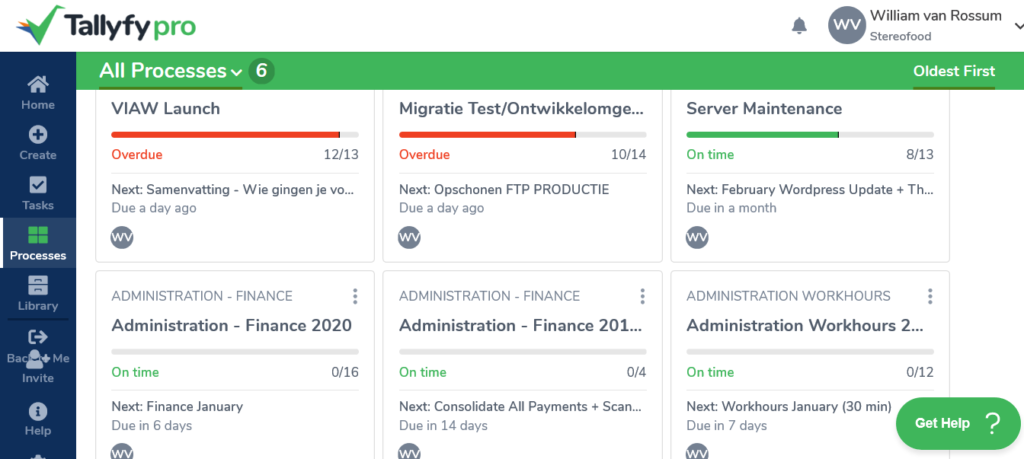 How was your company doing these tasks and processes before?
Before Tallyfy, my tasks were less repeatable and done on an "as-needed" basis. My business's production process was inconsistent and unpredictable. The organization Tallyfy creates allows me to do these processes more repeatedly. I used to use Trello, but Trello lacks some features that my business needs, i.e. priorities and statuses. Trello also isn't geared specifically for repeatable processes.
What other software did you evaluate before you chose Tallyfy? Why did you select Tallyfy?
I considered using pep.cards, another process management solution, for some time. I found that Tallyfy had the features I needed at a great value.
What specific benefits have you seen in your company?
Tallyfy has destressed my work environment by giving me a clearer picture of everything that's going on in my company. It has made it easier to put my plans into action by breaking things down into tiny tasks. I first used Tallyfy to finish our 2017 accounting. I broke this end-goal down into tinier tasks and got all my work done on time.
What specific features did you like most about Tallyfy? Why?
Tallyfy's strengths lie in its simplicity and visual-orientation. Colored process bars make it easy to know the status of each of my tasks, often without even needing to think about it. This allows me to always know what stage I'm at in my production process. My plans also change frequently, so the ability to change the dates assigned to each task is very useful.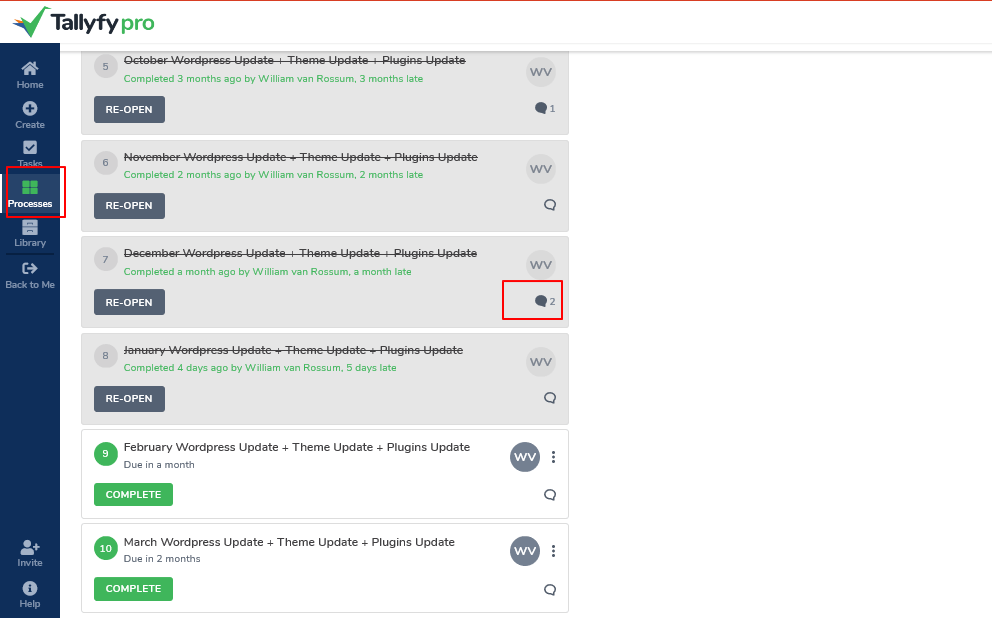 In up to 3 sentences, how would you describe Tallyfy to others?
Tallyfy is so good at managing processes because it breaks processes down into smaller tasks. This helps me manage what I'm currently working on and gives insight into what may need to be done in the future. At the end of the day, Tallyfy gives me a feeling of control over the processes involved in my production process.
Would you recommend Tallyfy to others? If so, to who and why?
Tallyfy is able to scale up to larger-sized teams. Even loosely connected, possibly multinational, teams can be mended together and more focused through Tallyfy.
What is the main thing that stands out about Tallyfy? (Compared to chat, email and other task/project management tools)
Tallyfy sets itself apart by presenting a good visual overview in one dashboard. This allows me to get a lot of information just from referencing one place.