Oracle BPM and Process Cloud
This is about the strengths and weaknesses of Oracle BPM — and their Process Cloud, along with a viable alternative for Process Cloud (Tallyfy). Much of it is borrowed from Gartner, with some portions edited and cleaned up.
Oracle BPM Suite is a platform with a single design time and unified engine for processes, cases, rules, human tasks, forms, analytics and integration. It is integrated with Oracle WebCenter Content and Oracle WebCenter Portal (which are both included as part of the Unified Business Process Management Suite package). Oracle Process Cloud Service is a bpmPaaS that is integrated with other Oracle Cloud Services. The following analysis refers to Oracle Unified Business Process Management Suite 12c, Oracle SOA Suite 12c, Oracle Process Cloud Service release 1, Oracle Documents Cloud Service, Oracle Social Network and Oracle Sites Cloud Service.
Strengths of Oracle BPM and Process Cloud
Oracle's BPM Suite features strong analytic capabilities that increase visibility into process performance and orchestrate processes more intelligently through real-time analytics (Oracle R for predictive analytics and Oracle Stream Explorer for streaming analytics) and event handling (through Oracle Event Processing). Dashboards and other on-demand operational intelligence reports are built using Oracle BAM, which can leverage data from a variety of different source systems, including both Oracle and third-party applications. Oracle Process Cloud Service features more tightly integrated BAM reports and forms design than Oracle BPM.
The Oracle BPM Suite offers prebuilt integrations to other Oracle products, including Oracle SOA Suite and Oracle's ERP products, as well as a handful of adaptors for third-party applications (such as Salesforce and SAP). Oracle Process Cloud Service makes it easier for citizen developers to build intelligent process applications that leverage a variety of Oracle and third-party services, with Oracle Integration Cloud being leveraged for more complex service integrations.
The cloud-native Oracle Process Cloud Service features high availability and scalability with less dependence on IT developers and operations and maintenance (O&M) staff. Applications built on the cloud service can be migrated to the on-premises version of the product.
Weaknesses of Oracle BPM and Process Cloud
Although the Oracle BPM Suite offers a rich set of capabilities, there is room for improvement around the ease of use; the product is targeted more toward IT-centric developers and data scientists. Customer references surveyed by Gartner indicated Oracle BPM Suite required much greater dependence on IT developers than other vendors evaluated in this research. Oracle Process Cloud is more targeted at non-IT application authors by reducing the complexity of the configuration and decreasing the time to implement a solution, but it does so at the sacrifice of some capabilities (such as case management, complex/heavy integrations and advanced analytics).
Customer references surveyed by Gartner indicated a lukewarm level of satisfaction with the cost/value of the platform, the performance and reliability of the platform, and the ability of the vendor to resolve issues related to the use of the platform.
Applications built on the Oracle BPM Suite are not portable to the Oracle Process Cloud Service. While Oracle Process Cloud Service can be deployed on-premises, as well as in the public cloud, Oracle BPM suite is only available on-premises.
Alternative to Oracle Process Cloud — Tallyfy
Problem — old BPM makes modelling complicated
A great alternative to Oracle Process Cloud would be the ability to model processes simply. Just because you have some big BPMN model doesn't make you clever or useful. In the end, people can/will still have to actually do the process, which comes down to email/spreadsheets (unless you want a 6-month IT project). It's simply ridiculous to use BPMN in today's age — where people collaborate and don't follow flowcharts anyway. Any alternative to Process Cloud must entirely remove the use of flowcharts and in particular — BPMN. Unlike what you've heard about BPMN — it's not a "standard" at all — as each vendor creates their own flavor of it. This makes the much-touted "standard" and "portability" aspect of it next to impossible to achieve.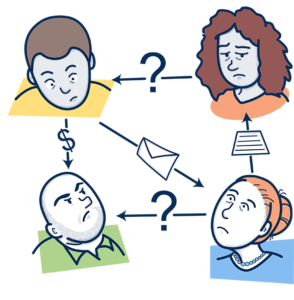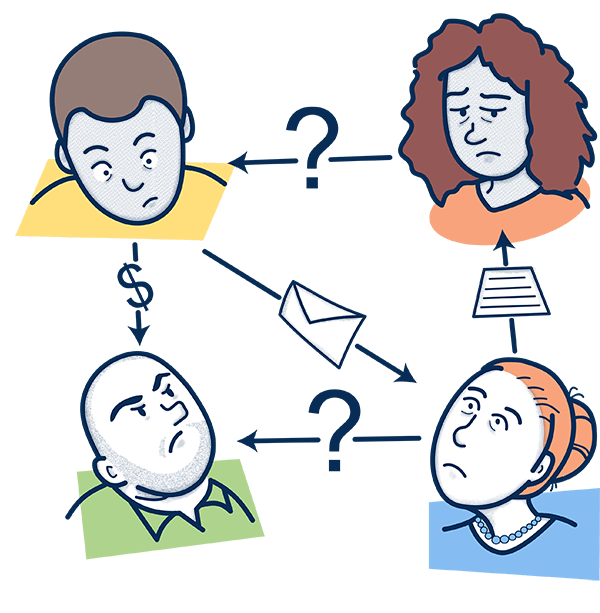 Tallyfy uses simple lists that still have all the features of flowcharts
Problem — just IT and process analysts map processes. Managers crave real power to map a process themselves
Tallyfy is the only tool that enables collaboration amongst any kind of role/person — since most people understand the simplicity of the tool in 60 seconds. The alternative to Oracle Process Cloud is not really an alternative at all — it's an inevitable switch.
Problem — nobody looks at process maps. You need your processes to be in simple, executable list format
This means you need workflow software like Tallyfy that actually provides that simplicity, along with the power you need.
Consider a beautiful alternative to Oracle Process Cloud — Tallyfy
It integrates to everything, and it actually works for everyone.
Take a look at a video demo of Tallyfy below, as a viable, user-friendly alternative to Process Cloud.