BP Logix
This is about the strengths and weaknesses of BP Logix BPM along with a viable alternative for BP Logix (Tallyfy). Much of it is borrowed from Gartner, with some portions edited and cleaned up.
BP Logix Process Director is a .NET-based iBPMS featuring workflow automation, smart forms and reusable business rules — without programming. Fully web-based, mobile-capable and browser agnostic, Process Director's point-and-click interface enables business or IT users to easily create complex, robust processes. Electronic forms are built using Microsoft Word. The latest release of Process Director adds simple case management and data virtualization, among many other features. The following analysis refers to Process Director v.3.5.
Strengths of BP Logix
BP Logix's Process Timeline technology identifies those pieces of work that are in danger of running late; then Process Director can take action directly, or notify the process owner to intercede manually. Further, tasks can be assigned dynamically using rules, using identifying predecessor tasks or through goal-directed behavior. Ad hoc and improvisational tasks can easily be added to a process as needed. The data virtualization capability allows the platform to interact with a wide variety of federated data sources, in combination with process instance data.
BP Logix Elastic BPM cloud is offered in single-tenant and multitenant deployments as a managed service hosted on public cloud infrastructure. The multitenant offering provides an attractive entry point for smaller applications, while the single-tenant offering supports more robust enterprise requirements.
BP Logix customer references surveyed by Gartner indicated some of the higher levels of satisfaction compared to the other vendors evaluated. References were particularly satisfied with the return on investment and ease of use of the product. References indicated that they felt the product was well-suited for the citizen developer/business analyst for executing and improving business processes. Customer references indicated that it took a median of two months (tied with four other vendors for fastest) for their teams to be effective at delivering solutions.
Weaknesses of BP Logix
BP Logix has basic analytics capabilities. Advanced analytics are limited to the Process Timeline and lack the capabilities that are particularly important for the business transformation and digitalized process use cases. BP Logix has no proven examples of implementing digitalized processes on the platform. It lacks the real-time analytics necessary to derive insights from IoT data streams and, aside from using native mobile device sensors, offers no prebuilt adapters to IoT services.
BP Logix has an extremely limited partner network (AssistMicro for services in Japan and ePartner Consulting for services in the U.K.). The vast majority of implementation services are provided directly from BP Logix. However, customer references did not indicate a problem finding talent to implement the software, likely driven by the ease of use of the product, enabling customers to be effective at delivering their own solutions with minimal consulting services.
Although BP Logix has strong customer references, customer references surveyed by Gartner primarily used the platform to increase efficiency, reduce costs and address compliance needs, and were less focused on the more transformative use cases for an iBPMS.
Alternative to BP Logix BPM — Tallyfy
Problem — BPMN makes modelling far too complicated
A great alternative to BP Logix would be the ability to model processes simply. Just because you have some big BPMN model doesn't make it clever or useful. In the end, people can/will still have to actually do the process, which comes down to email/spreadsheets (unless you want a 6-month IT project). It's ridiculous to use BPMN in today's age — where people collaborate and don't follow flowcharts anyway.
Problem — only IT and business analysts can map processes
Tallyfy is the only tool that enables anyone to map out a process — since most people understand the simplicity of the tool in 60 seconds. The alternative to BP Logix is not really an alternative at all — it's an inevitable switch that business users crave.
Problem — nobody looks at process maps while they work
Tallyfy provides self-service simplicity to workflows, along with the power you need.
A bit about Tallyfy
Are you looking to automate tasks between co-workers or clients? You've found the right app for that! With Tallyfy - you can automate tasks and business processes - within minutes.
Let's resume the rest of this article!
Consider a beautiful alternative to BP Logix — Tallyfy
It integrates to everything, and it works for everyone. Take a look at Tallyfy – as a viable, user-friendly alternative to BP Logix.
Start automating workflows now with your free 14-day trial of Tallyfy
Is legacy BPM actually going to work for business users?
Tallyfy is the only process tool that anyone can understand in 60 seconds. Legacy BPM systems can take 6 months to deploy - if they work at all.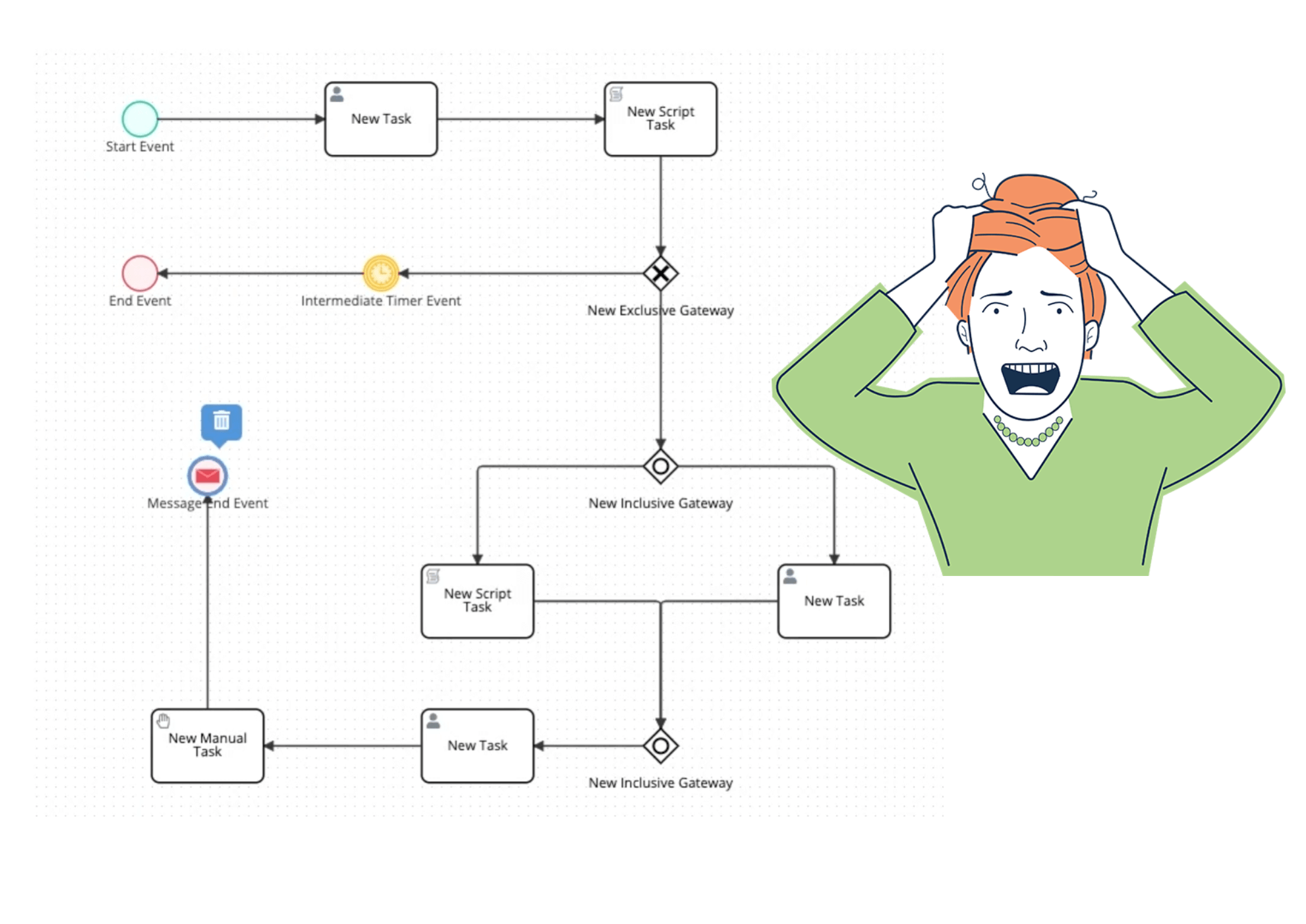 In the last 10 years - amazing changes happened to business software. "Old BPM" software is tired and broken. It never worked for business users. Here's why.
Users are now deciding to buy software themselves. Old BPM was bought by your IT department, who didn't generally care about user experience - as long as it was made by a large/boring company.
Cloud tools are now free to try by anyone, anytime. With Old BPM you had to call sales and wait for 50 questions just to look at it and finally decide it sucks.
People want to share workflows with clients. With Old BPM you were stuck with trying to automate internal processes only. Your clients would be very scared and run a mile from it.
People expect to integrate cloud tools without IT. With Old BPM you had get engineers to write code to make a simple integration. That's now become a drag-and-drop service.
People expect to work on phones. This means giant, clunky flowcharts in Old BPM are dead - because they don't fit on your phone's screen - and only define "the perfect process".
People are tired of flowcharts. Old BPM was all about the high priest telling you how a process can/will be done, and you would obey. Now - modern workers and teams are paid to collaborate.
People expect all the benefits of the cloud. Old BPM was never cloud-born and was never designed for the cloud. And that creates a massive bunch of missed opportunities.
Companies of all sizes need process management - and never had it. Since Old BPM was so expensive and complicated, only large companies could afford it. The rest of us were left out.
People are excited about AI - but confused about where to begin. With Old BPM you have zero chance of using AI without an army of engineers. With cloud-born systems like Tallyfy - it's childs' play to use any AI you like to run amazing automations for photos, voice, video and more.
The most important part is this - what does Tallyfy offer that BPMN (used by legacy BPM systems) does not? It's true - Tallyfy actually has things you need - that no BPM can offer. Read more about it here
Here's the life you don't want if you're an operations or IT leader!