In every company, there are those employees whose jobs mainly involve acquiring and using information in a creative way.  Peter Drucker referred to these individuals as knowledge workers in his 1959 book, Landmarks of Tomorrow.
Drucker argued that knowledge has become the most important resource that is not limited by geography. He taught that people are a company's most valuable asset and that a manager's job is to cultivate and encourage creative problem-solving in all employees.
Drucker was ahead of his time in his recognition of the importance of knowledge workers. In the late 1950's, society was experiencing a shift from manual labor to jobs that required more formal education and training.
Important note
You're probably wondering who we are. Tallyfy is a product that simplifies and automates your business processes. It's the secret to running smooth operations. Instead of creating process diagrams (which nobody looks at), documentation (which you can only read and never action), emails, chats and chaos - you can create and run any process in your company within seconds.
Settling for basic and cheap project or task management tools is the biggest mistake you can ever make. You get what you pay for. If you try to save a cent - you will lose a dollar. Wasted time (at $40/hour) is far more expensive than the cost of software. There's a huge difference between process management and project or task management. Processes relieve stress, make things predictable - and help you grow and become efficient. Projects and tasks are just ad-hoc, unpredictable chaos.
It's important to understand that context before you carry on reading. Successful people are smart enough to fundamentally change the way they work "right now" and amaze themselves and everyone else with new ideas. You can stop fighting uphill battles every day immediately - and drive more personal success in your career by introducing the modern way of creating, tracking and even enjoying tasks with your coworkers.
Anyway ... sorry for the interruption! Let's resume the rest of the article.
Now, roughly 50 percent of jobs require employees to use and share knowledge. Data analysts, programmers, researchers, lawyers, and teachers are all examples of knowledge workers.
Knowledge workers are the people who are developing new strategies and coming up with ideas for new products and services.
What are Knowledge Workers?
There is some debate around how to accurately define the term "knowledge worker". Some people feel it is a controversial term that implies that certain jobs are better or more important than others.
Many will argue that even the most routine work requires creativity and improvisation. After all, the internet has given us all the opportunity to be creative in new and exciting ways. By putting labels on certain employees, companies could be undermining their potential in the workplace.
For the purpose of this article, we will define knowledge workers as individuals with a high level of education and experience. The main focus of their job is to use and apply knowledge in a creative and innovative way.
Are you looking to document and run your processes?
Don't use MS Word or Google Docs, and don't use flowcharts.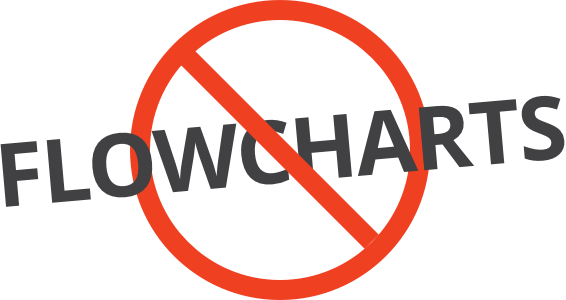 Documenting your processes using flowcharts might look pretty and nice – but you can't run them. Even worse – nobody looks at flowcharts.
Side note
Are you interested in truly useful analysis of the latest trends in business tech and ops? Talking from the Trenches is published once every 2 weeks by Tallyfy and it's unmissable. You'll be smarter and better informed automatically. So - don't leave this page without subscribing to it.
Anyway ... we'll continue from where we left off above.
SEE WHY HERE
The Characteristics of Knowledge Workers
Knowledge workers can be identified by the amount of time they spend engaged in coming up with new ideas and strategies, as opposed to more repetitive work. They will often spend their time focusing on things like product design rather than manual processes.
This type of work is often complex and requires a certain set of skills. All employees may display these skills to one degree or another but these five characteristics are common to nearly all knowledge workers.
Here are the five main characteristics that are present in most knowledge workers:
Specialized knowledge of a subject
Most knowledge workers have a specialized set of knowledge about a particular subject. They often have spent years developing and gaining their skills and resources either through formal education or in the workplace.
The ability to find and access new information
In our society, information is constantly changing at a pace that is hard to keep up with. There is a lot of material employees will need to be familiar with to perform their jobs well. Knowing how to find and access the resources and information they need is a crucial skill to have.
The ability to utilize new information
Just having the information is not enough if you don't know how to apply it in a useful way. Employees must be able to take the information they accessed and use it to solve problems in new and innovative ways.
Good communication skills
Successful knowledge workers are usually able to communicate effectively through both speaking and writing. They can work well in one-on-one and group settings and are able to collaborate with others to meet company goals.
A growth-motivated mindset
Because the nature of technology and information is that it is constantly changing, employees must have a growth-motivated mindset. They are interested in learning and applying new information to change the way they work and use their talents.
Managing Knowledge Workers
It can be difficult to measure and analyze the work performed by knowledge workers. Knowledge workers are expected to produce creative ideas. You can't measure the productivity or efficiency of knowledge and ideas the same way you can with more repetitive tasks.
Although it poses a unique challenge, managing knowledge workers can be done. Their performances and output must simply be measured in a different way. Here are five ideas for how you can effectively manage knowledge workers:
Encourage them to think outside of the box
Create a workplace environment where employees are encouraged to think outside of the box. Invite them to share new ideas in group settings but also give employees the space they need to generate those new ideas. Many employees could benefit from having more private spaces available to think and accomplish their work.
Come up with creative ways to measure performance
It is impossible to measure ideas and creative input the way you can manage physical steps in a process. And because the finished product is what is important, the steps along the way are largely irrelevant.
For this reason, you will need to come up with creative metrics for measuring performance. Look at establishing longer periods for measuring performance as opposed to every quarter.
Offer support as needed
Most knowledge workers will require a certain level of autonomy. Offer knowledge workers the freedom they need to accomplish their work and provide support and encouragement as needed.
Treat everyone as an individual
Knowledge workers will come up with new ideas and use information in different ways.  Allow them to personalize their work environment, the technologies they use, and even their schedules to a certain extent.
Focus on big picture thinking
Knowledge workers are often motivated by the bigger picture. Explain your motivation, goals, and the ultimate "why" behind every new project. This will allow them to have a greater sense of connection to the project and will increase their motivation to add to its success.
Conclusion
In a 1992 essay written called The New Society of Organizations, Peter Drucker stated that every 100 years or so, society completely rearranges itself. The result is that 50 years later the new society is completely different than the society that preceded it. For Peter Drucker, the newest shift was to that of a knowledge society.
In today's society, there is an increasing need for employees to perform creative and non-traditional work. This presents an exciting opportunity for a growing number of people to do work that they find personally meaningful and fulfilling. This also means that opportunities for leadership and greater mobility will be available to more people.
---
If you enjoyed this blog post you may also enjoy this one looking at digital transformation and the future of work.