Are you awesome?
Tallyfy is backed by investors in Silicon Valley and St. Louis. We're a remote team. We under-promise and over-deliver.
What we believe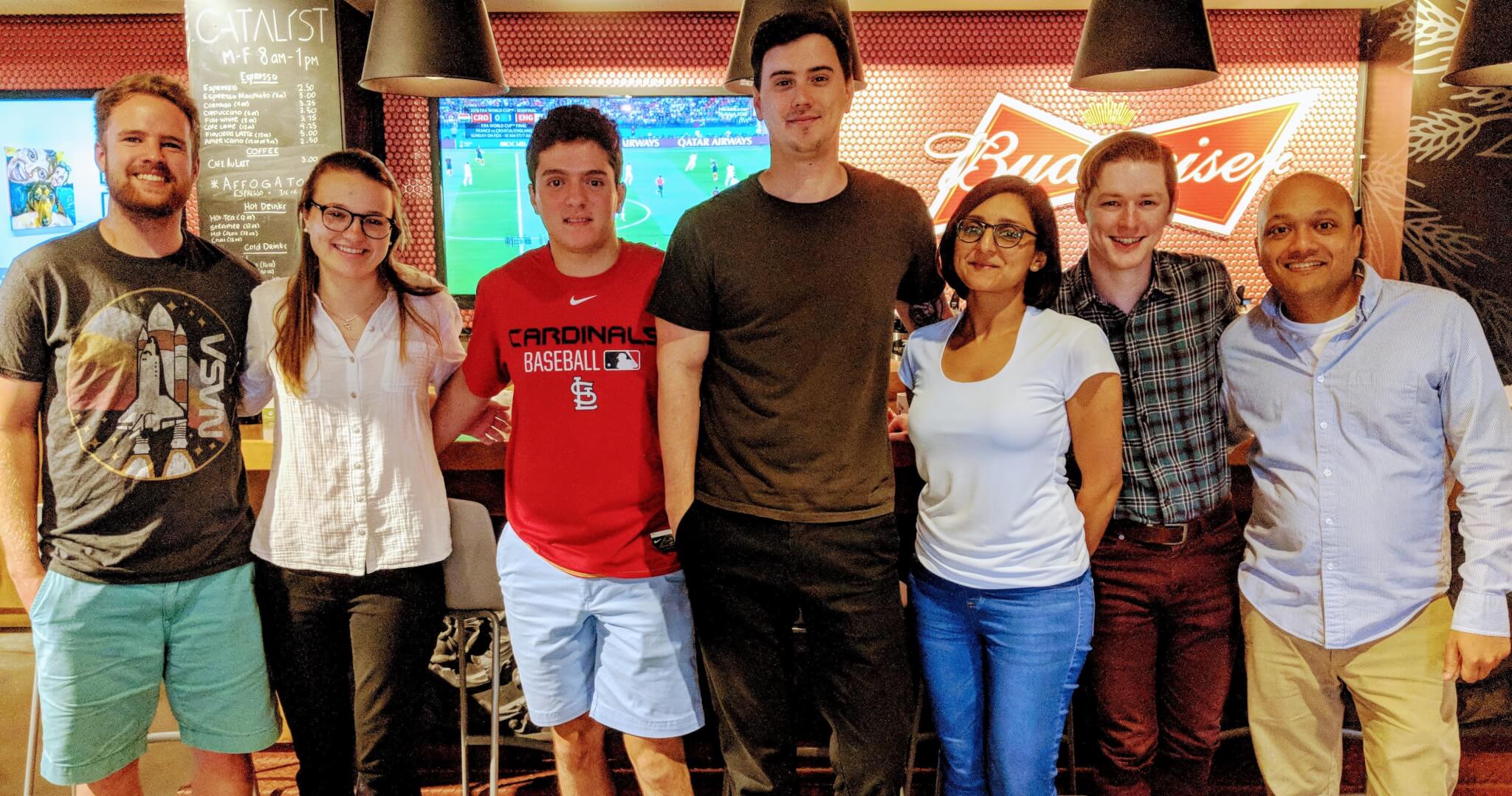 We're (only) looking for animals!
Paul Graham (from Y Combinator) explained it best:
What do I mean by good people? One of the best tricks I learned during our startup was a rule for deciding who to hire. Could you describe the person as an animal? It might be hard to translate that into another language, but I think everyone in the US knows what it means.

It means someone who takes their work a little too seriously; someone who does what they do so well that they pass right through professional and cross over into obsessive.
Our approach to hiring
We always start working with people on a freelancer or contractor basis. This enables us to get to know you, and vice-versa. We believe this is really important for a small and hyper-motivated family like ours.
If we do eventually make you a full-time offer – it's taken for granted that you'll be working flexible hours – from anywhere you like, unless you are needed at our office in St. Louis, MO. If you're full-time in the US – you'll have an excellent US medical insurance plan. Less than 16% of all US companies offer 100% employer health coverage – we're one of them.
The ideal Tallyfy crane …
Has already worked for a startup before
Knows the SaaS industry
Loves technology in all of its forms
Loves lean and workflow concepts
If you're been reading this page all this time – congratulations! Email us with a note and your resume in a specific, creative and interesting way on work (at-sign) tallyfy.com
Product UX/UI Designer
This is a lead designer role. You will be required to design for the web app (main product), website (marketing site), and some additional marketing materials like graphics. You will need to speak directly to users on calls to gather insights and test your designs in production or from your own design prototypes. This process is extremely iterative and the design of the app and website are always evolving and being tested.
A self starter with a strong desire to create user centered designs
Ability to create detailed UI designs that solve real user problems
Previous experience doing SaaS product design
Ability to maintain a design system that is uniform and cohesive
Website design, product (web app) design, responsive web design
Digital marketing material design experience
Ability to work directly with developers
Ability to create prototypes in an app like Invision etc.
Experience with Sketch and Zeplin
Ability to edit product videos (iMovie)
Experience with Github
Account Executive
We're looking for a tech-savvy and process-savvy CLOSER who lives and breathes SaaS.
The ideal person can gain strong trust with a customer due to their product and general know-how – while also guiding the customer to close a sale into MRR (monthly recurring revenue).
We're a seed-funded B2B SaaS startup that removes chaos from workflows. We have an amazing inbound engine that drives a ton of leads and most of our growth has been through self-signup customers that grew larger.
Our product is a beautifully designed, cloud-first workflow tool that lets you run repeatable processes like client onboarding, employee orientation, etc. It helps automate any repeatable process, including approval workflows.
Our target market tends to be small and medium-sized companies but we're attracting sophisticated larger customers who appreciate our strong product and technical focus.
We need someone to can take an inbound lead to close, as well as someone who can (later) help lead our outbound (emails) to close.
INBOUND-TO-CLOSE
People sign up to Tallyfy for free. We're a product-driven company. You should have strong experience with:
Qualifying leads, and collecting information and details that are relevant
Identify core pain points and assets that help us map a process for the customer to solve their problem
Running highly effective screen-sharing demos that win both the budget holder and users.
Calling at the right cadence with emails too, to ensure the customer is engaged
Driving home the close quickly, with strong value to the customer
Continuing to nurture the customer to upsell more users
Recording and feeding back product requirements and objections to the product team
OUTBOUND-TO-CLOSE
We are beginning the process of testing cold emails to specified outbound targets. A skill set relevant to shape and form this area would be highly beneficial – but much of the same skill-set for inbound-to-close may be relevant here.
TOOLS WE USE
A CRM which lets us email and call people directly.
Outreach.io – for outbound emails
MixPanel – for engagement data
Slack – for general chat, etc.
The usual scheduling, calling and conferencing apps
STARTUP AND SAAS EXPERIENCE
It goes without saying that we're a small startup that's frugal and operates in a bootstrapped way to hustle and win. We do whatever it takes to get there. We work hard and we always find ways to work smarter.
Although we're based in St. Louis, MO – we're generally about remote working. You need to have a strong sense of accountability and self-motivation.
WORKFLOW AND PROCESS MANAGEMENT EXPERIENCE
Domain experience in workflow and BPM, especially around SaaS products, would be highly beneficial. Working knowledge of API's and IaaS (integration as a service) products like Zapier and Microsoft Flow would be a plus.
Process Analysts
We're looking for future-thinking Business Analysts, Process Improvement Consultants and BPM practitioners.
Laravel Developer
We're looking for an expert Laravel developer.
AngularJS Developer
We're looking for an expert AngularJS developer.