Repeatable workflows can, will and must be made easy for every role in a business
We don't just believe it. We've actually built it. Tallyfy is the best workflow product on the planet – a result of our total obsession and passion to solve this problem.
Explore features that interest you
Define your workflow – Who, what, when and how of every step
Create master processes
Easily transform a process that was on paper, documents or a complex system into a user-friendly, actionable checklist. The master process builder is really intuitive and requires zero training! You can even import hundreds of steps from an existing document using our PowerBuilder.
Breaking it down into steps makes everything a lot simpler. Tallyfy goes well beyond publishing processes – it's built to actually execute processes accurately and efficiently.
Capture data
For every step you build – define exactly what data you need to capture – including file uploads. You can even configure certain data to be required in order to complete that step – automating your checks to make sure nothing falls between the cracks.
Information collected in a processes passes along the chain to the next step and the next person without any back-and-forth friction.
Add owners
We've properly addressed groups – so that you assign a step to either individuals or groups. This means that nobody else but those specific people can mark a step as done.
Enforce permissions and approval workflows in the simplest possible way – and make sure only the right person can do the right step at the right time.
Set deadlines
We have sophisticated capabilities for creating deadlines relative to when any other step is done, or relative to the start of a run.
Our powerful deadline features enforce timeliness for delivering outcomes. They also automate real-life "shuffling" that you can't predict – where doing one step impacts the deadline of another step.
Execute, track & collaborate
Easy execution
At step level, users see an intuitive interface where they can mark the step as done, see why they need to do the step, report a problem, suggest an improvement, and flexibly chat or comment about the step they are doing.
Everything that everyone needs to complete a process accurately and efficiently, in one view! Avoid the mess of email!
Collaborate effortlessly
Have conversations surrounding processes without overloading your email. See comments in real-time – right beside a specific process. No need to figure out the context – because it's right there, in front of you.
Tallyfy is the only tool in the world that has beautifully combined unstructured collaboration with structured business processes. No more of those 100 emails a day where you have to work out "what this is about"!
Track everything
Managers can finally track the progress of multiple processes going on at the same time. Get alerted on problems and delays – as they occur. All of this works on any device, such as smartphones or tablets.
For managers – this is the silver bullet. You can see what's going on, who needs help and how far everything is.
Extreme flexibility
Tallyfy is the only tool in the world that combines standard processes with the ability to also customize the process in the easiest possible way. When you start a run, you can pick and choose which steps will be done, and even re-assign the default values for step owners and deadlines.
If you thought checklists were about following rigid lists, think again! We've designed Tallyfy for the way people actually do things.
Your own task tray
A prioritized inbox – just for you, highlighting urgency of tasks based on problems, alerts and delays. Tallyfy calculates and dispatches tasks to each individual in a process. Cut down on unnecessary meetings, there is no need to work out what needs to be done on a daily basis.
Start a process, and just forget about it. Everyone will know exactly what they need to do, and by when. Anything overdue, or any problems – are clear to everyone.
Handle problems
Problems are a proper state on a run on Tallyfy. They are different from comments – since they are reported to specific people and make the run highly visible.
Manage things by exception – any problems reported on a run are red and clear.
Activity streams
Have lots of conversations going on within lots of runs? No problem – there's just one place to catch up to all of them!
Never miss a beat, while having everything you need to make judgements and decisions – quickly and efficiently.
Your process library
Organize all the workflows, procedures and processes in your entire company in one place.
Just one place to store what really matters to being effective and efficient – your processes and how they get done.
Add conditional logic & integrations
Conditional and decision logic
Flowcharts have a lot of expressive power. Until today – no other tool was able to bring that sort of power into checklists. By tagging steps and enabling powerful "IF THIS THEN THAT" rules within your process – you are missing nothing that flowcharts give you.
Flowcharts are fine for modelling and for publishing a process. They are useless for actually getting work done – because very few people actually stare at a flowchart all day. We make decision logic executable within Tallyfy.
Advanced permissions
Tallyfy was built with large groups in mind. We model your existing organizational hierarchy with highly advanced permissions management that works across your entire organization – no matter how big or small it is.
We let you fine-tune who can access which features in the tool to a very high degree – emulating what people in your business are actually allowed to do.
Change our storage to yours
Tallyfy stores all your files natively in our own Amazon S3 bucket – which enables us to scale storage reliably and efficiently. If you want full control of all your uploaded files – you can specify your very own Amazon bucket which is entirely under your control. Nobody but you can access and run it.
For privacy-conscious organizations – this feature enables you to have full control over your uploaded files and apply encryption or other policies to your own Amazon S3 bucket.
Customization and security
Tallyfy enables you to tailor the experience your users receive – including your logo, your welcome message and your policies. You can enable 2-factor authentication or password complexity policies to strengthen security with just one click.
Ensure maximum adoption amongst your users by tailoring the experience for your users – while tuning security settings to suit you, without technical knowledge.
Integrate to or from 400+ apps
Using webhooks and Zapier – you can build rules which can trigger actions on other systems. This allows non-technical users to glue together different systems with zero coding. Build a range of captures into steps – collect information and point to files. Export data from Tallyfy easily to CSV and other formats.
Unlike many other tools and platforms, your data is not locked-in to Tallyfy – it fully integrates and plays nice with the other cloud apps you use.
Open API using web standards
As you can expect from any solid cloud application – we have an open REST API
HotDocs integration
Tallyfy natively integrates HotDocs Cloud for automatic document generation using Tallyfy capture data AND embedded HotDocs data for each template.
Measure – Valuable metrics & process improvement
Audit trails
Everything is recorded. You never have to worry about who changed what and how.
Whether you need an audit trail for compliance reasons, or just want to zoom in to why things went wrong – put on a microscope on activity within any run.
Continuous improvement
Crowdsource suggestions to improve any step in a checklist. Tallyfy is the only tool that puts Kaizen (process improvement) into practice in a simple, practical way. The people that know how to improve the process are those that do the process. Get real-life suggestions from the field.
Tallyfy is the only tool that allows you to collect and implement changes to any process.
Analyze your processes
See inefficiencies and delays that need management. We offer analytics that will revolutionize the way that you make business decisions through a combination of native functionality and integration with popular analytics platforms.
Tallyfy collects data in a clean, open and structured manner – enabling you to pipe it into dashboards and analytics tools to deeply analyze the data for insights.
Get things done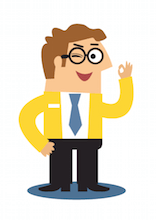 Tallyfy guides decisions and makes your life easy
Do a process perfectly - without stress and mess.
No need to update everyone about progress.
Never worry about forgetting something important.
Track & manage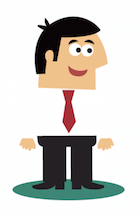 Real-time visibility and control
Track the progress of everything in real-time - on any device.
Never worry about missing problems or issues.
Ensure accountability, continuous improvement and efficiency.
Improve processes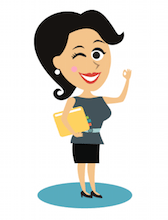 Speed up and improve processes
Scale your business easily with reliable consistency.
Get real metrics on bottlenecks. No more guesswork.
Gain a real competitive advantage.
Oracle
Tallyfy is an Oracle Gold Partner, working with Fusion CRM to help you sell more through our plugin for Oracle.
Microsoft
Tallyfy is a proud member of the Microsoft BizSpark program.
SAP Startup Focus
We are proud SAP partners. Our enterprise version can leverage SAP Hana.
---
Need a deep-dive into how to convert a flowchart to Tallyfy? Watch a 17-minute deep-dive