Process Thinking is a beautiful way to manage recurring workflows in your team
Stop re-inventing the wheel every time with projects and tasks. Create a
blueprint

– then use it to launch each

process
WATCH A DEMO
Summary





Define your process blueprints

Perfect to start out

One place to see your services and processes


Kick off approval workflows using web forms


Update SOP's to eliminate versioning chaos


Define who does what, when and how








Real-time workflows for employees and clients

Be the best manager on Earth

Works without leaving Outlook or Gmail *


Easy integration via webhooks and API


Real-time tracking for all your processes


Conditional branching automates decisions








Process improvement for any size of business

Gain competitive advantages

Handle process variation without flowcharts


Integrate via our open API and SSO *


Integrate AI for voice, images and more *


Stream analytics to your BI tool *



Define
Define
Simplify complicated business processes into clear and actionable tasks, forms and approvals.
Create your blueprints
Define how a process is done. Get consensus from everyone.
Organize blueprints

One, beautiful place for all your processes.
Add rich detail

Specify supporting links, documents and instructions.
Add smart forms
Collect structured data in any kind of form field.
Auto-assign work
Pre-set who is doing what. Automate approval chains.
Apply relative deadlines
Automate deadlines that are dependent on other tasks.
Apply process rules
Define the flow of decisions and actions via conditions.
Make tasks flexible
Make some tasks mandatory and some optional. This is not a flowchart!
Add one-off tasks
Add one-off tasks as personal to-dos or even to an existing process.
Kick off processes from a form
Have a "request form"? Place it right at the beginning.
Track
Track
Track the status of all your work in one place. See who is doing what, when and how.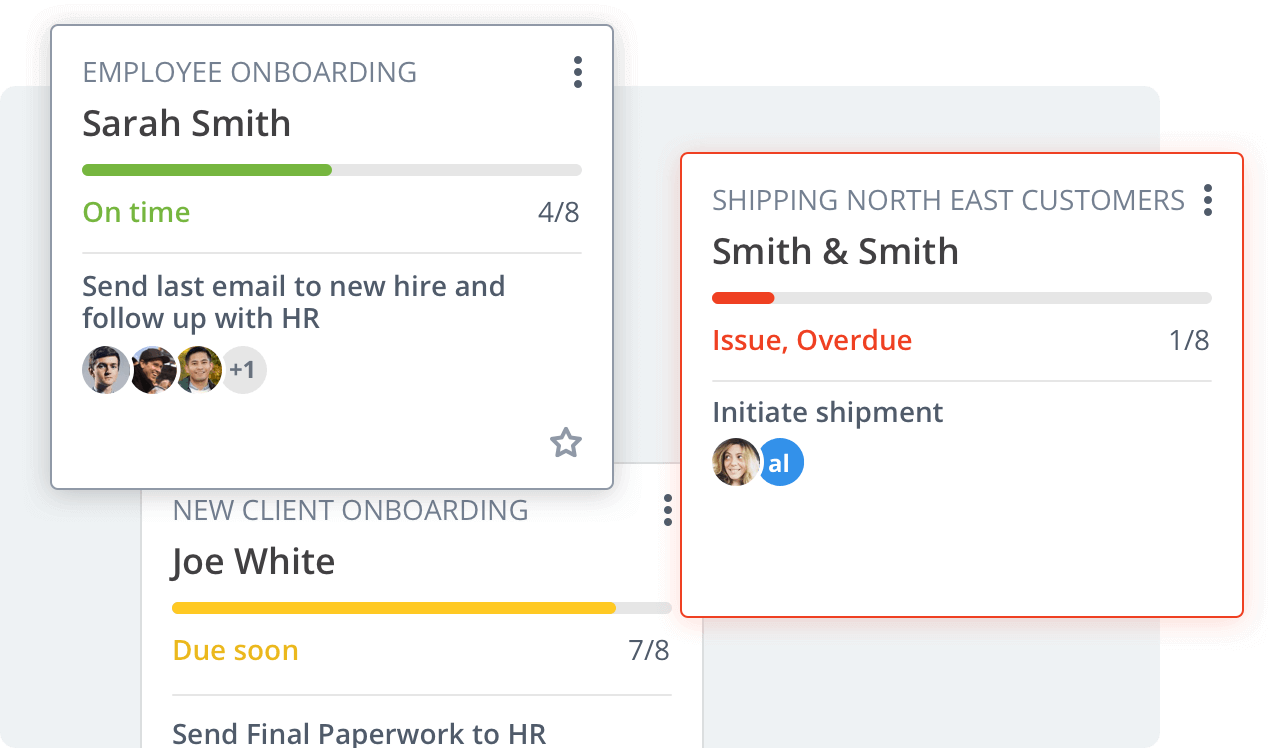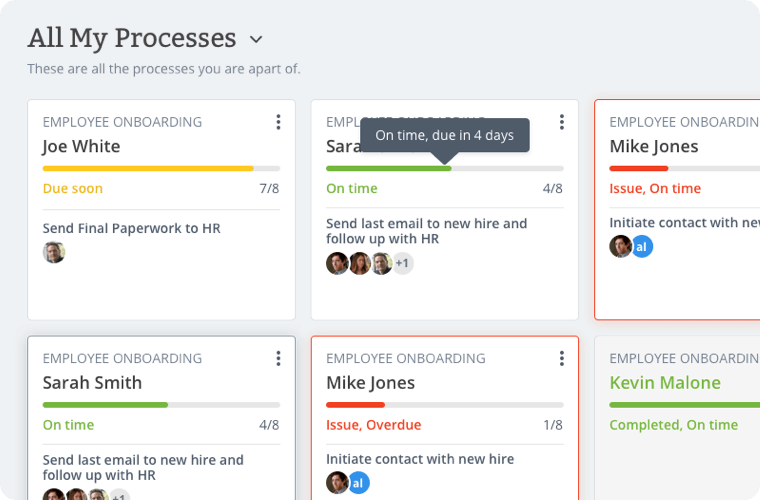 Process Tracker

A beautiful place to track the real-time status of everything.
Progress bars

See status without a single meeting, email or phone call.
Task lists

See the workload of your coworkers too.
Real-time notifications
Keep up to date with a live-stream of notifications.
Audit trails*

Reliable logs showing exactly who did what, and when.
Share
Share
Tallyfy is specially designed to help you work with people inside and outside your company.
Assign coworkers

Assign tasks, forms and approvals to multiple coworkers.
Assign guests

Drop a task or form securely to your clients.
Have a conversation
Focus your chat in the context of actual work to be done.
Prioritize
Prioritize
Everyone knows exactly what's next and what's important.
Custom process views

Filter and watch the specific processes that matter to you.
Issue reporting

Issues are not just comments. Highlight and resolve issues beautifully.
Deadline status

See what's on time, due soon or running late to make informed decisions.
Automate
Automate
Direct the flow of any process with a beautifully simple yet powerful rules engine.
Conditional branching

Hide and show tasks based on other steps and form fields. Mimic flowcharts.
Deadline rules

Escalate an action when a task is completed on-time or late.
Form rules*

Trigger actions that are conditional on information captured in form fields.
Approval workflows
Quickly build YES-NO approval workflows that take different paths based on outcome.
Loop and repeat*
Loop, repeat and clone a task.
Manage
Manage
Set, control and customize access and settings according to your needs.
Tags
Search and organize blueprints and processes with tags.
Email reminders

Set how you get notified about tasks and actions in Tallyfy.
Branding
Add your logo on the Tallyfy dashboard. Brand emails (coming soon).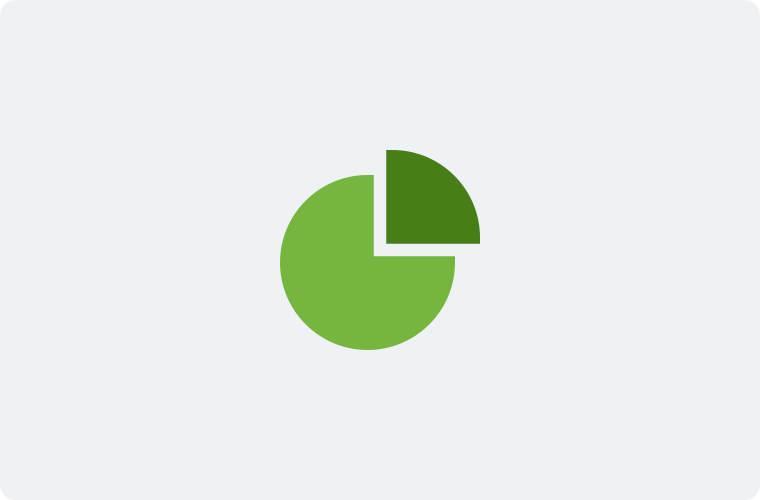 Analytics*
Pipe CSV exports and real-time streams to BI tools for process improvement analysis.
Integrate
Integrate
Connect with and trigger actions to and from your favorite systems using the Tallyfy API and Zapier.
Open API

Integrate our API for the ability to automate any workflow across your business.
Zapier
Point-and-click workflow automation without code, across 1000+ cloud apps.
Kick-off forms

Create or link existing webforms to kick-off your Tallyfy process.
Send email from you*

Use your existing email account to ensure emails get delivered.
Note … '*' indicates this feature is coming soon.
Ready to conquer your processes?