Julie Ink is a book marketing and publishing service that helps clients promote their books in the social media dominated world we live in today. Tallyfy provided framework for repeated business processes at Julie Ink, effectively reducing redundancy and increasing efficiency in order for them to scale their client operations.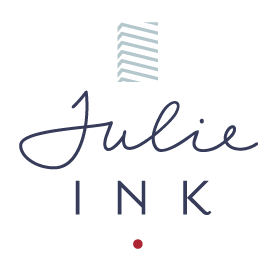 ---
Julie Trelstad
Owner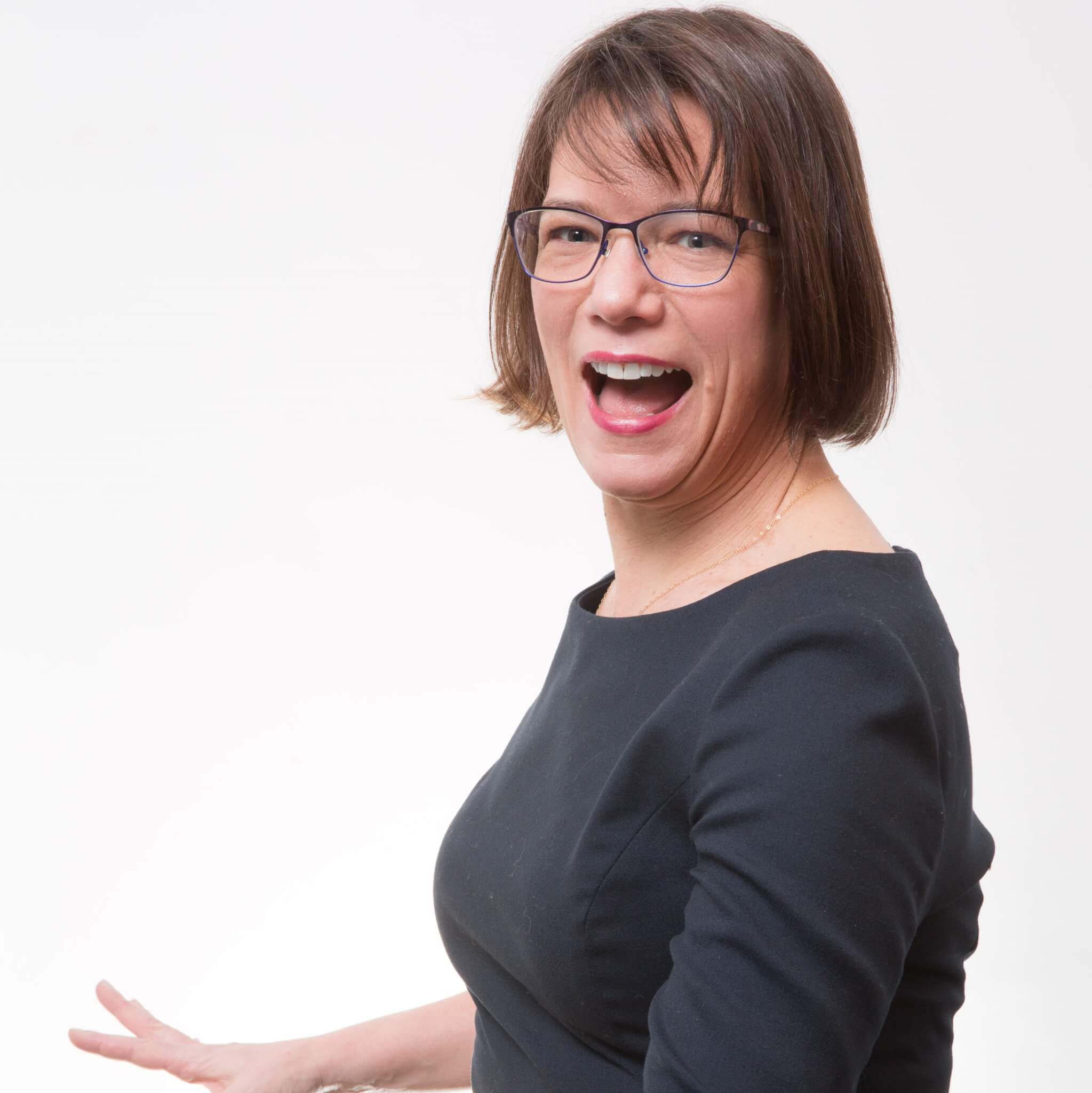 What was the problem you were trying to solve?
We have a set formula for helping authors set up digital marketing platforms, and many of our clients have to repeat monthly tasks such as podcast management, facebook live/other social media campaigns. Tallyfy has provided a platform to automate these habitual tasks in an efficient and streamlined way.
Can you list the names of processes you run on Tallyfy?
Today, we use Tallyfy for:
Client Onboarding Admin
Marketing Audit
Marketing Platform Setup Plan
Monthly Facebook Posts
Volunteer Newsletter

How was your company doing these tasks and processes before?
Before Tallyfy, we tried many project management tools including Basecamp, Asana, Todoist, Airtable and also email with Slack. However, none of these tools provided variable process trees based on user inputs, nor did they have the same ease of use that Tallyfy does.
Has Tallyfy saved you time or money?
Yes, it used to take us two days to run monthly client campaigns, now, with the help of Tallyfy, we complete them in just a few hours.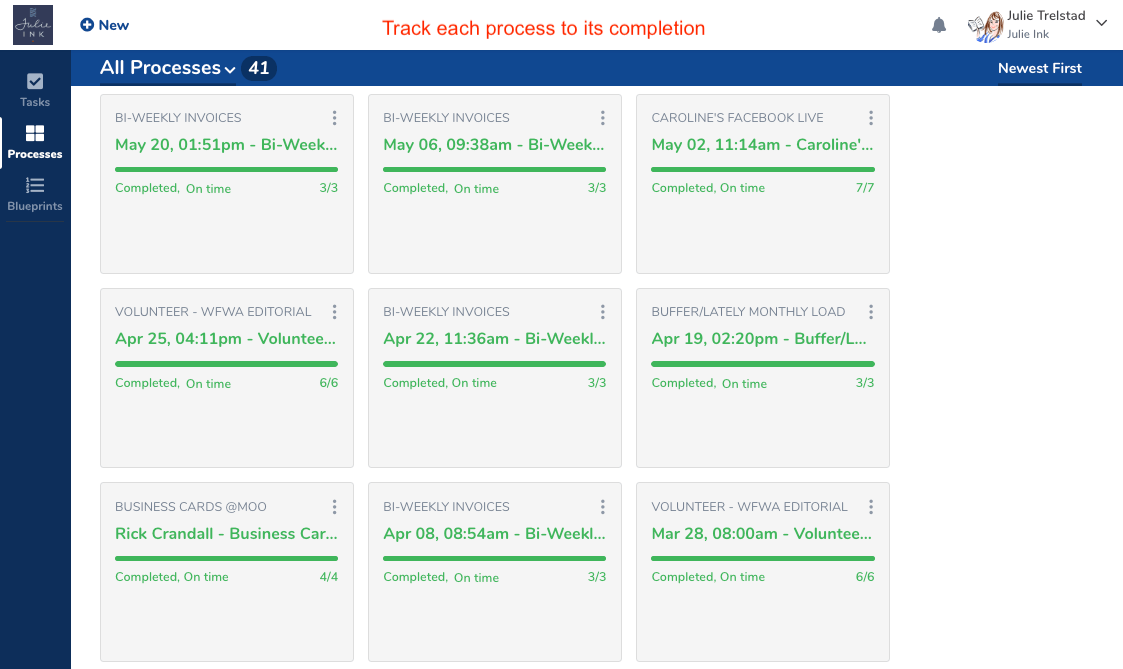 What other specific improvements have you seen in your company?
We have found that there has been less stress and better communication within our team. I would say our team collaboration has improved from 5/10 to 8/10!
Tallyfy has made the process of new team member onboarding more seamless than before.
I would say that implementing Tallyfy as our process tool management is the first step towards scaling our business up to its full potential.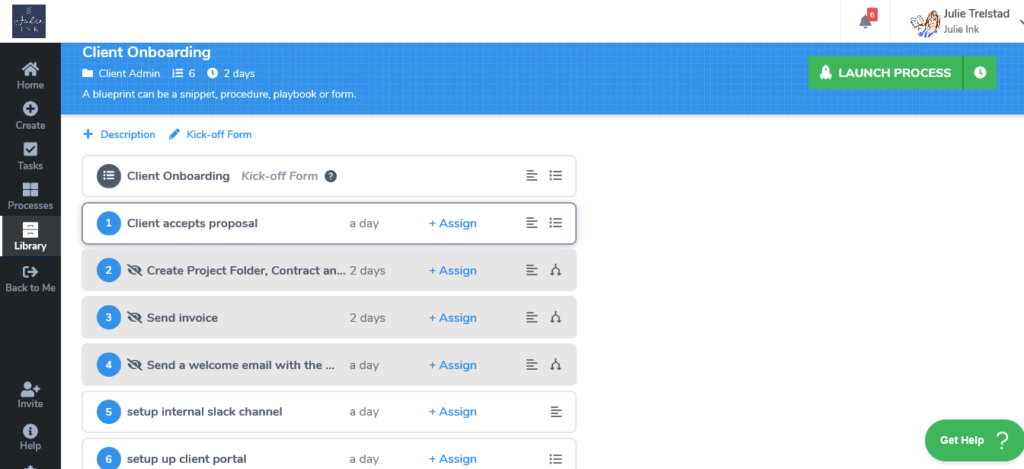 What specific features did you like and value most about Tallyfy?
We especially love the forms in Tallyfy tasks because they collect and organize the crucial information and consolidate it right in front of us for easy reference while completing tasks.
As a manager, I appreciate the behind schedule notices and daily task emails.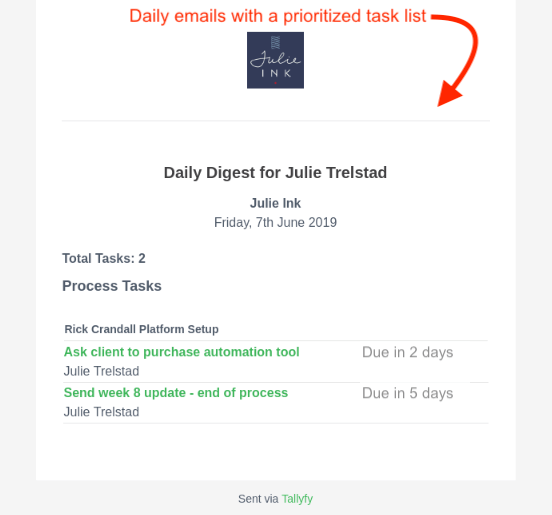 How would you describe Tallyfy to others?
It is a tool that helps you structure repeated business processes so that you don't feel like you have to reinvent the wheel every time. It helps to eliminate the possibility for missing any details in your processes, all while increasing work efficiency.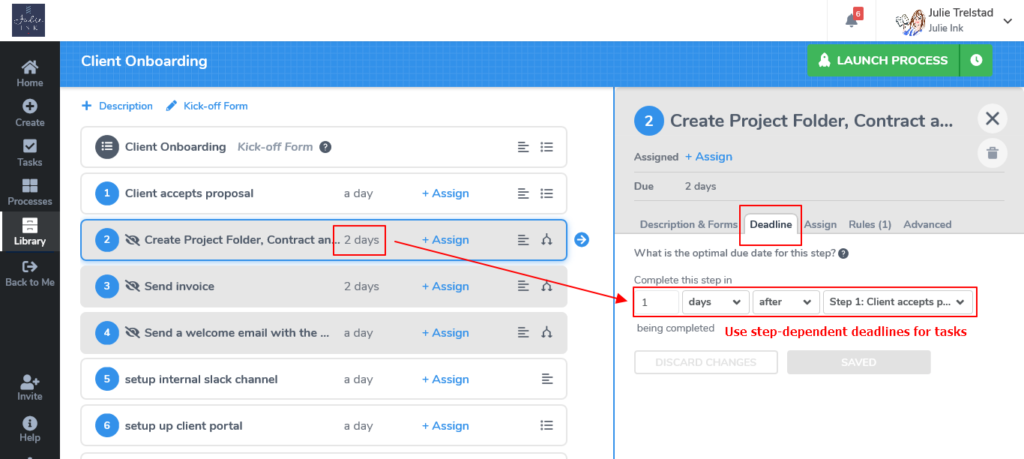 What is the main thing that stands out about Tallyfy?
The ability to branch and hide tasks before they are needed. This really cuts down on the overwhelming feeling you get with to-do lists, with Tallyfy we only see what we need to do when we need to do it!