Nowadays, it is essential for businesses to deliver superior customer satisfaction with their market offering. And this is not a strongly confidential secret but rather a common-sense practice – if people's experience with your product/service is not as satisfactory as with your competitor's, chances are you might be out of the market before you say "Yahtzee".
This is why Customer Experience Management is so important. Simply put, customer experience management is a continuous process of improving customer satisfaction by gathering, organizing, and interpreting their interaction with the company and using it to provide a better-suited product or service. However, this can quickly turn into a repetitive process or workflow that can be pretty time-consuming, menial, and costly. This is when you'll feel the need for Customer Experience Management Software (CEMS).
Customer experience management software is a modern tool that accumulates various processes that help you track, analyze, and improve your company's interaction with your clients. Ideally, this tool automates your most menial workflow processes and saves you time so that you can focus on tasks with a higher priority.
If you are in the SaaS business environment you probably know how hard it is to keep your customers happy. Using customer experience management software can help you gather customer feedback, identify trends, respond to that feedback, save time, and eventually to boost your Net Promoter Score (NPS).
However, it is important to note that there are many CES out there, and selecting the right one for your business can be quite difficult. That's why we have put together this list of top 14 CES for 2019 worth considering.
A bit about Tallyfy
Are you looking to automate tasks between co-workers or clients? You've found the right app for that! With Tallyfy - you can automate tasks and business processes - within minutes.
Let's resume the rest of this article!
Ready? Set. Read on.
Yotpo
Yotpo is a cloud-based content marketing platform which is targeted at both retailers and online sellers.
What makes this platform a customer experience management software with a significant competitive advantage is that it enables users to easily create product reviews.
That way, when analyzing those reviews, later on, you can gain insights on how users perceive your brand and what you need need to improve. Thus, you can boost revenue if you take advantage of such insights.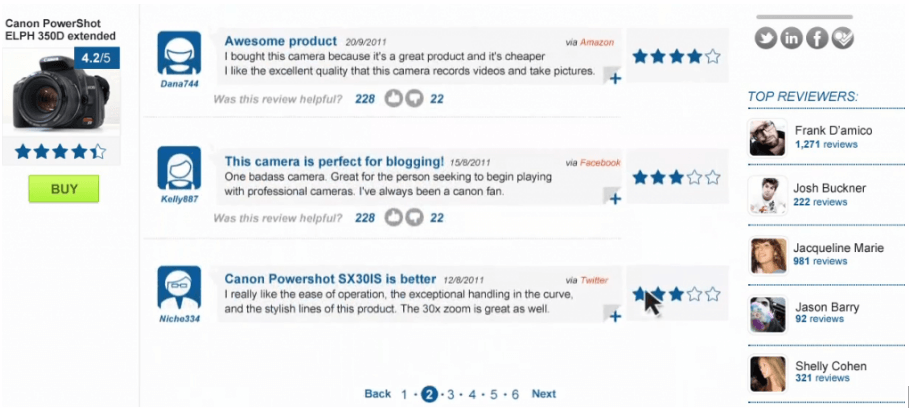 Another prominent feature which Yotpo possesses is the Mail After Purchase (MAP) – it has the ability to generate increased client traffic to the website due to the simplification of leaving a review process. It works in the following way.
When somebody makes a purchase from your store, they get an automated MAP email within 14 days from the purchase date. In it, they're asked to write a review about the product.  However, instead of sending a separate email for it, they can write their opinion inside the body of the email. In other words, customers can submit reviews right from inside of the MAP.
Then Yotpo takes this review and places it as a notification for you to review and publish on your website. Having such a seamless way to submit a review for a product provides you with great benefits when it comes to your site's SEO.
Additionally, this helps by increasing email response rate and the number of product reviews for each product, all the while looking more credible to prospects. Simply put, the MAP feature automates the review process by helping you drive more traffic and sales to your site.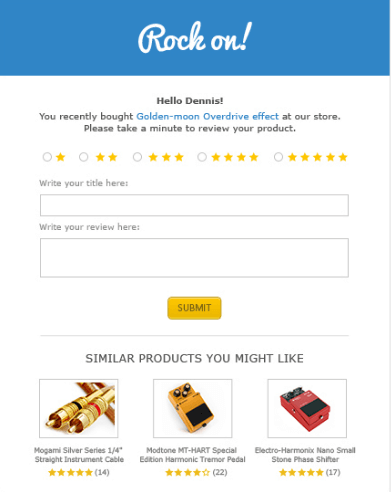 Apart from its ability to attract new clients, Yotpo can also help you increase your brand recognition and net promoter score. This feature is called "Social Push" and you can use it to share all the positive reviews about your brand on social media.
This can increase the awareness and consideration of your brand. Therefore, if there are many positive reviews on social media vouching for the quality of your brand, you'll most likely have a positive net promoter score, which can often lead to increasing in revenue.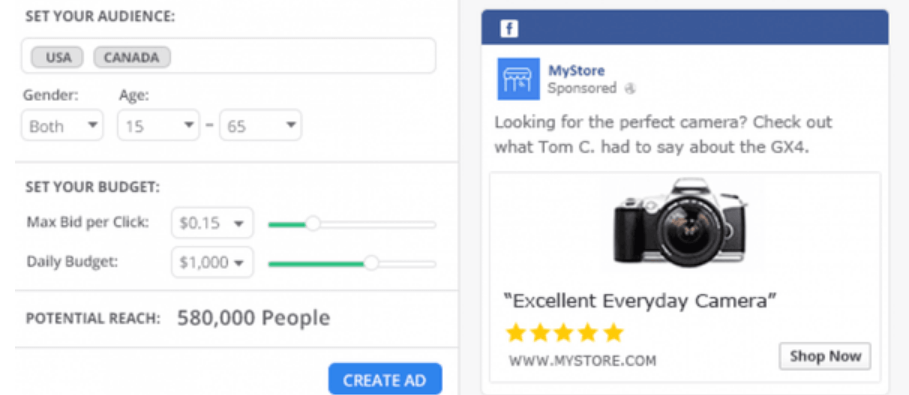 Simply put, Yotpo is a great and efficient customer experience management software which takes clients' feedback into consideration, strives for increasing satisfaction, and utilizes social media into converging new users.
Qualtrics
Qualtrics is software which gathers online data such as employee valuation, NPS, customer loyalty, and market research and translates it into a strategic business solution. When evaluating customer satisfaction, it is essential to consider such factors. Thus, this is what makes Qualtrics preferred among many.
It has an internally-integrated survey tool. This allows for users to gather quantitative primary research on how people react to their brand and to improve their market offerings as a result.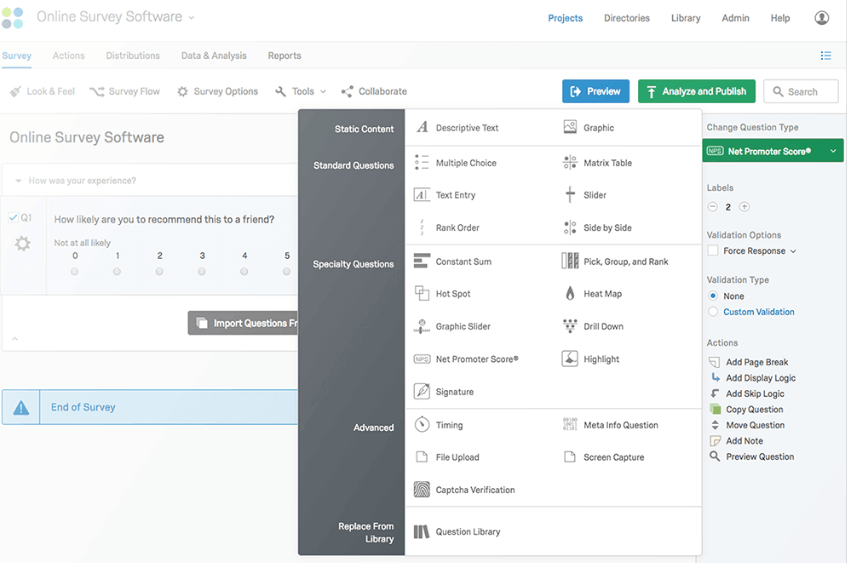 Moreover, the software can be integrated into any CRM thanks to its open APIs. Once the primary research from the survey is gathered, the software analyzes it and provides the data in a visually-digestible manner to you.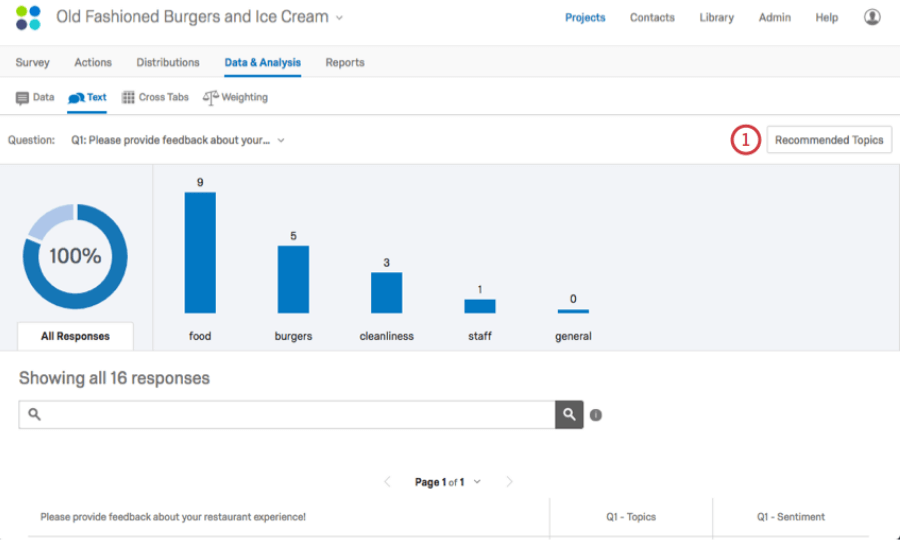 Apart from conducting surveys and conducting an in-depth analysis of them, Qualtrics helps the company keep track of their sales and NPS, has mobile compatibility and optimization, and also offers the feature "employee appraisal capability".
This last one provides insights on staff engagement and ways to keep them motivated, in order to raise productivity. In other words, Qualtrics is not only striving to score new customers but also to retain its employees, acknowledging the importance of both parties.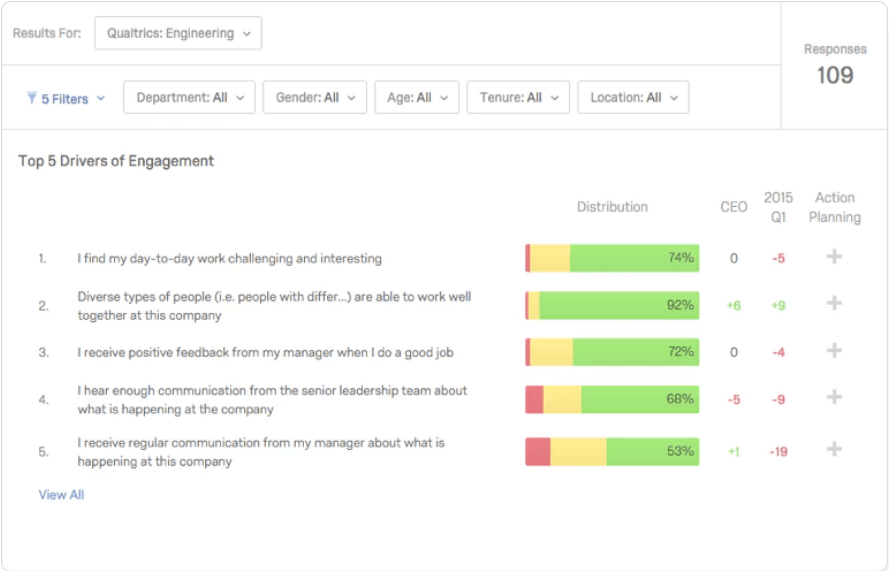 Last but not least, Qualtrics provides the amazing opportunity to download a free demo trial, in order for you to get familiarized with the tool and see if this would be the right customer experience management software for you.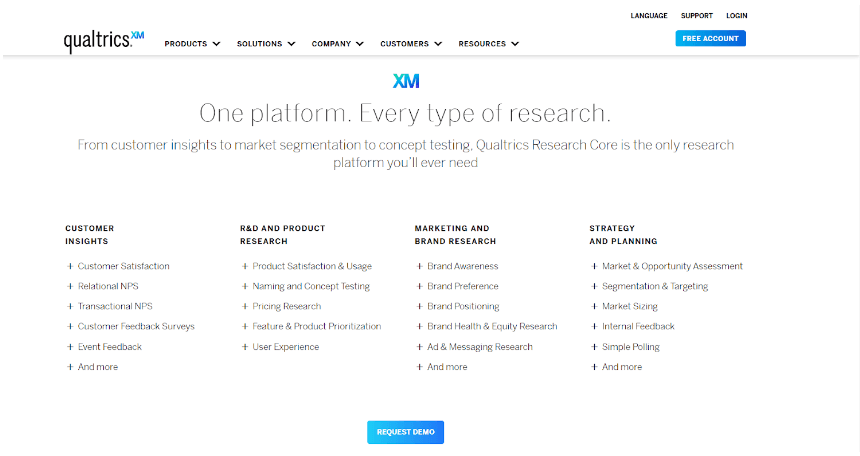 Zendesk
Zendesk is an internationally renowned customer experience service software which enables you to create a highly-efficient help center. When constructed properly, a complete help center can help you increase customer satisfaction and reduce customer churn for your firm by giving users all the desired information at their fingertips.
Additionally, its ticketing system helps you tackle existing challenges, such as responding to similar questions again and again, in a timely and more effective manner.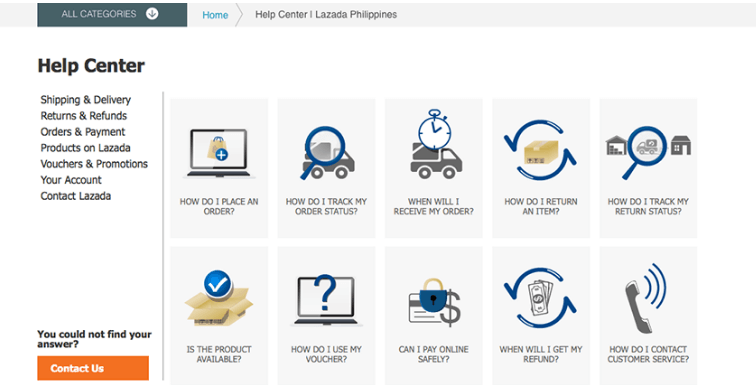 Apart from that, Zendesk provides numerous integrations, opportunity to scale with the product, reporting features, and personal customization options.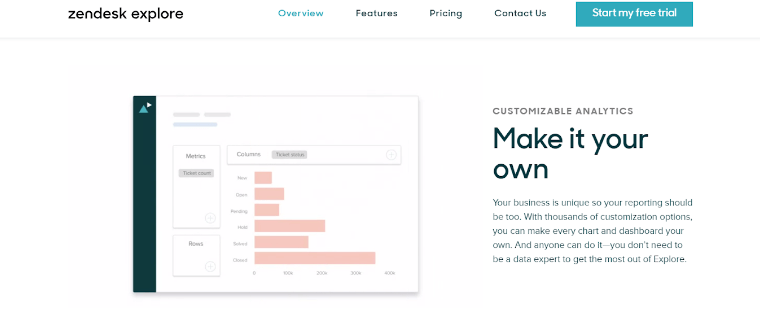 Moreover, this software provides key safety assurance. This means that if your website goes down for some time, they will cover the costs. This feature is also known as the uptime guarantee and provides a Service Level Agreement (SLA) of 99.9%.
Last but not least, this CES also offers a free demo trial, such as the aforementioned picks, and is also worth giving a shot.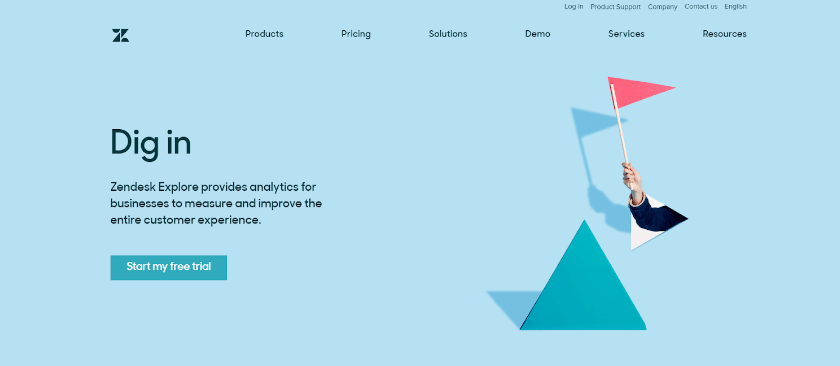 As a result of their high-end services, Zendesk's CES is adored and advocated by many renowned companies such as Slack, Airbnb, Uber, etc.
IBM Tealeaf
IBM Tealeaf is another example of customer experience management software with many advocates. It enables you to keep track of how users interact with your website or app by monitoring large volumes of traffic. This is made possible with the "replay" ability that the software has.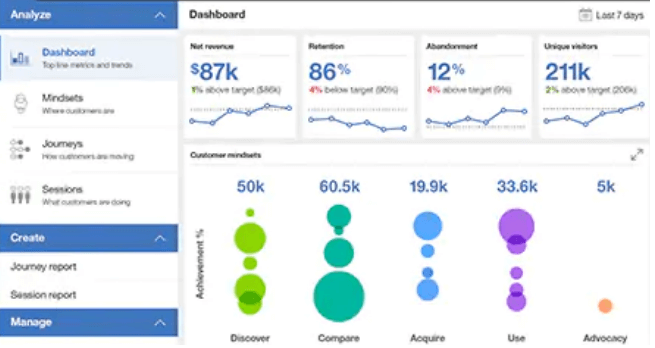 This replay feature, also known as the Tealeaf SaaS solution, "records" each customer interaction so that it can later be viewed and eventually analyzed.
That way, you can spot potential threats and opportunities and to adequately respond within a timely manner to boost your business' efficiency.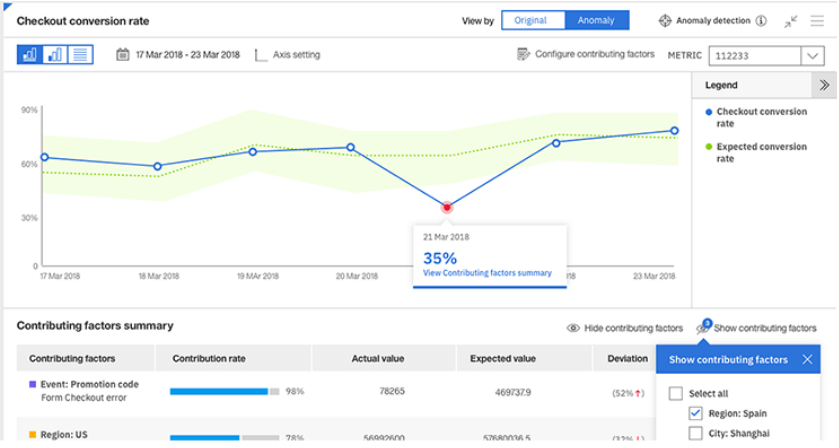 Last but not least, Tealeaf's greatest asset is the customizable nature of its metric capabilities, providing you with the opportunity to transform their visual projection based on your needs. This helps the software to ensconce itself among the top customer experience management software currently available on the market.
However, it is important to note that despite its superb monitoring abilities, you should most likely consider an additional separate analytics tool to analyze the gathered data more efficiently.
SatMetrix
SatMetrix is designed in a way that's tailored for assisting businesses in understanding how customers view their brand and what is needed to be undertaken to gain their satisfaction.
The platform has two integrated tools to help you accurately analyze customer experience and satisfaction – a data-collecting tool and a data-visualization one. Both are extremely user-friendly and optimized in a way for a user to gain useful insights on customer experience and behavior.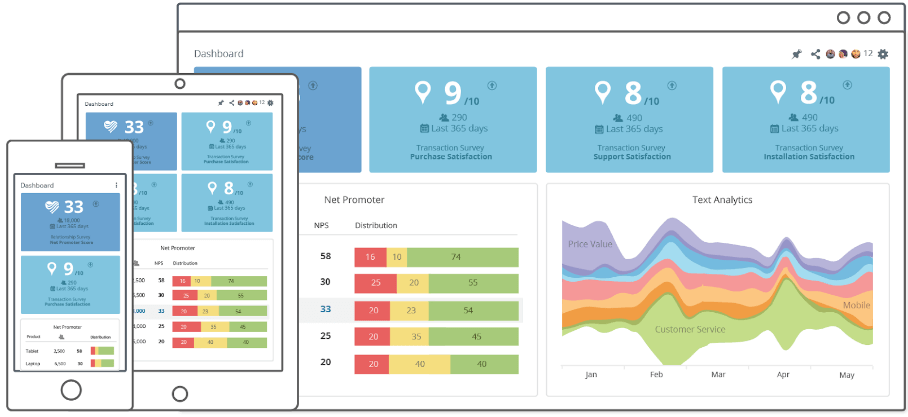 source: Skyose 
Additionally, Satmetrix has a feature called "native text analytics" which helps users to monitor all the comments and even publish some of them on social media, in order to boost sales, similar to Yotpo's case. Moreover, this CES offers surveys with advanced filtering capabilities and can even provide a virtual cloud for its enterprise clients.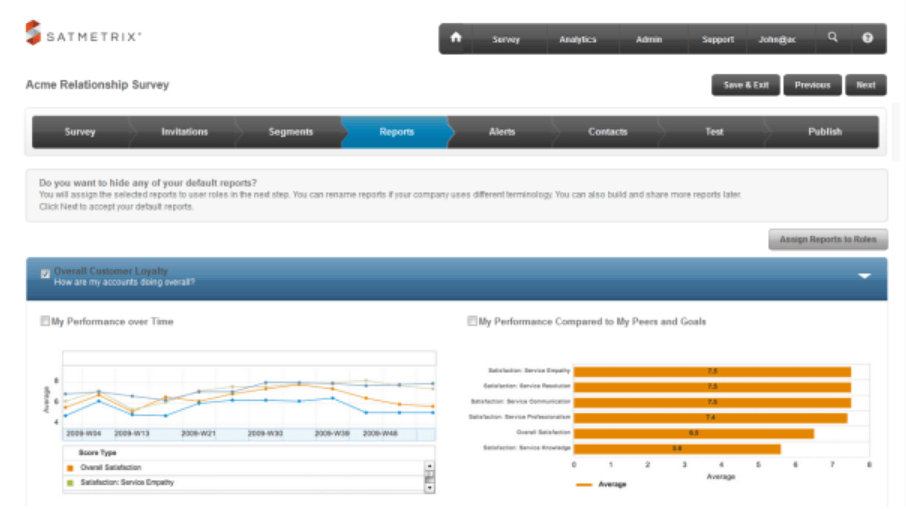 All of these features make Satmetrix an enormous figure in the customer experience management software market, granting it the ability to transform companies into customer-centric brands.
Tallyfy
Tallyfy is a workflow software developed to help you eliminate tardiness, improve productivity, gain insights on new trends, and provide your users with more customer-centric business solutions.
The idea is that recurring time flows, as stated above, can be pretty time-consuming, costly, and menial. Therefore, Tallyfy can eliminate these mundane repetitions with the help of its automated software:
You can create a blueprint for repeatable work. This is essentially a generic template that you can use to immediately fire up a process that you and your co-workers tend to continuously repeat. A typical example is the employee onboarding process. By automating this process, you and your colleagues won't waste time on menial and time-consuming tasks all over again.

You can add specific fields into tasks so that information can arrive in a structured manner. That way you and your co-workers will be "speaking the same language" and this will diminish the possibility of miscommunication.

Full automation of the workflow

Status of tasks is visible in an understandable manner, thus, monitoring of deadlines is extremely user-friendly.

These features make Tallyfy an efficient tool aiming to help you increase your customer experience while scaling your business. Many internationally renowned companies, such as Oracle, Nestle, Emerson, and Havas Media, have trusted us and have significantly diminished their stress caused by long email chains, wasted meetings for a status update, and similar busywork.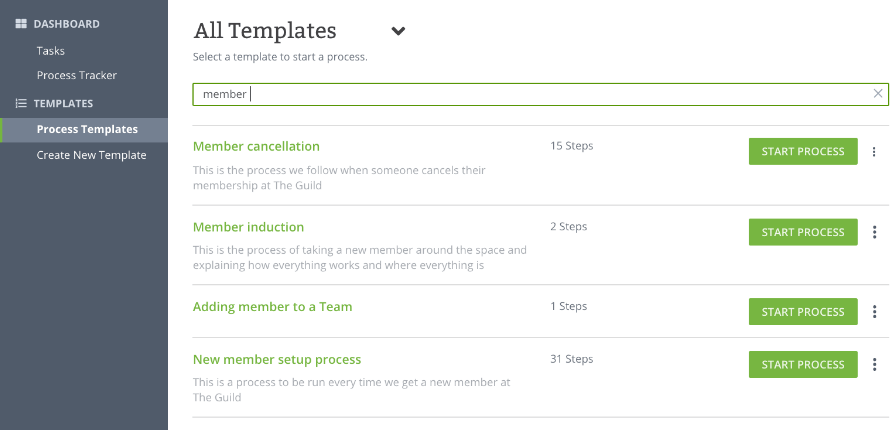 Additionally to that, Tallyfy helps you analyze, interpret, and prioritize tasks on what has to be done to meet KPIs.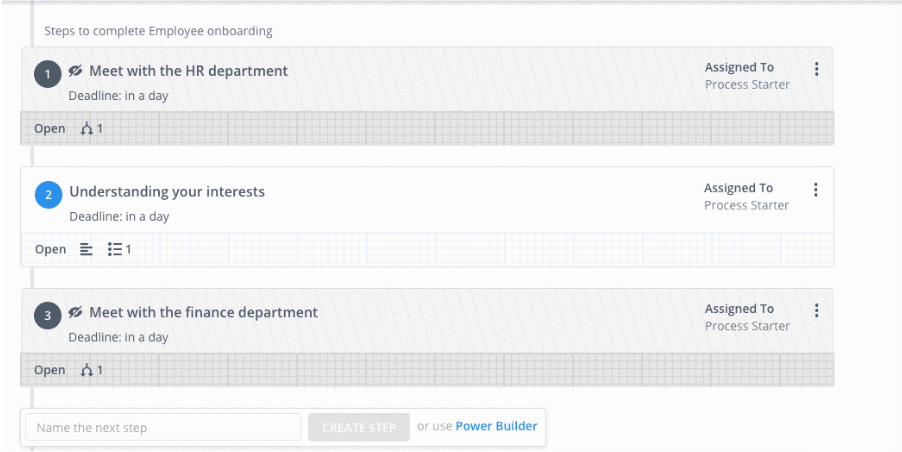 To top it off, the software provides a free trial for its users just to guarantee the company vouches for the quality provided.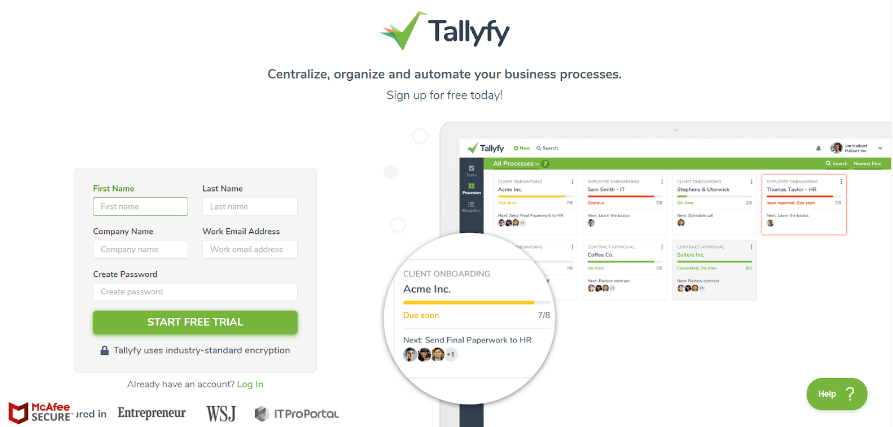 Tallyfy is indeed a sleeping giant lurking into the depths of an ocean of opportunities. Therefore, it is strongly advised to consider giving it a try if you're searching for software to eliminate workflow repetition and improve your customer experience management.
Adobe Experience Manager
The Adobe Experience Manager (AEM) is a content management system software designed by the Adobe Marketing Cloud. This CES enables you to both manage your content and to keep track of your consumers' opinion towards your brand.
This is due to the fact that the software has integrated web analytics and many survey-interpreting tools. As mentioned above, this provides you with the opportunity to conduct primary research on customer experience and to analyze the results in order to improve on prior actions.  

AEM also provides an A/B testing mechanism for digital content. Not only can this feature show you how changes impact your conversion rates, but it can also automate the workflow and show you and your colleagues what to do in the future.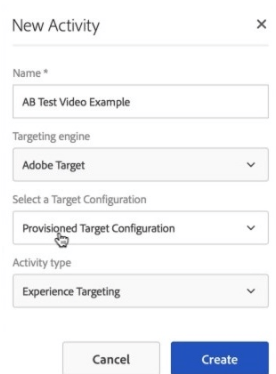 Additionally, this CES is extremely user-friendly, is adopted by many, and can easily be integrated with other existing software. An example is that you may use it by integrating it into all existing Adobe applications from the Adobe marketing cloud.
AEM's open structure and mission statement delivers high value to users and helps them connect in a better way with their clients. That's how this software is integrated into the topic – it helps you manage your customer experience more effectively while striving to eliminate mundane workflows.
WalkMe
WalkMe provides call-to-action buttons, notification bars, and pop-up balloons. This is done for the purpose of simplifying each business process and therefore, to let you focus on tasks with a higher priority.
WalkMe is extremely efficient when it comes to making recommendations and focusing on new features. For example, when a first-time website visitor is struggling with a certain issue, the software would automatically detect that and suggest recommendation options on how to proceed.
Analogously, it provides a list of tasks to users with suggestions on how to tackle these issues and what has to be prioritized. Hence, this customer experience management software provides many launcher buttons which take users to various helpful resources or websites based on what the people need. This makes WalkMe a merge between a CRM, a CES, and a well-built knowledge base (KB).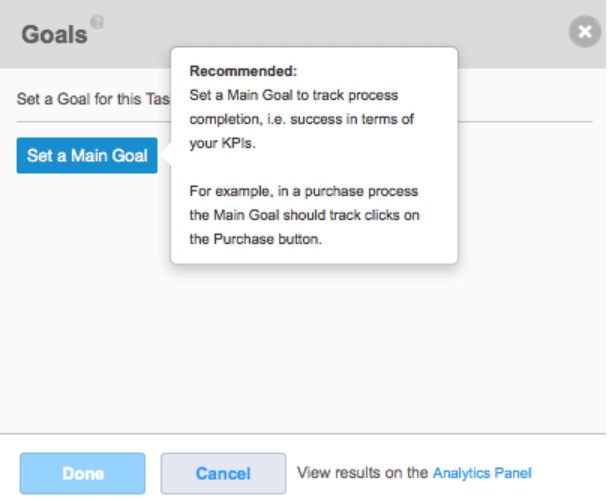 Moreover, WalkMe's analytics option is often being used for conducting primary research via surveys, in order to see how people react to the given brand and what is the level of their satisfaction.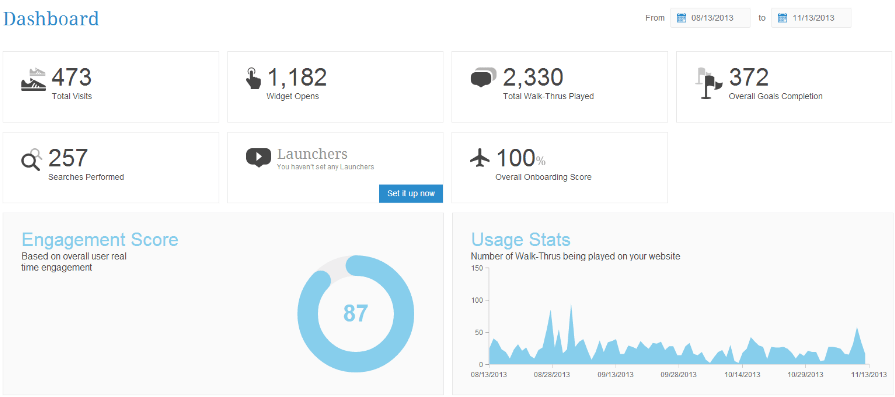 Last but not least, there's a feature to this software known as WalkMe Player which functions as a database which stores all WalkMe apps. Thus, with a single click, one can access the whole spectrum of apps and utilize their efficiency based on their needs.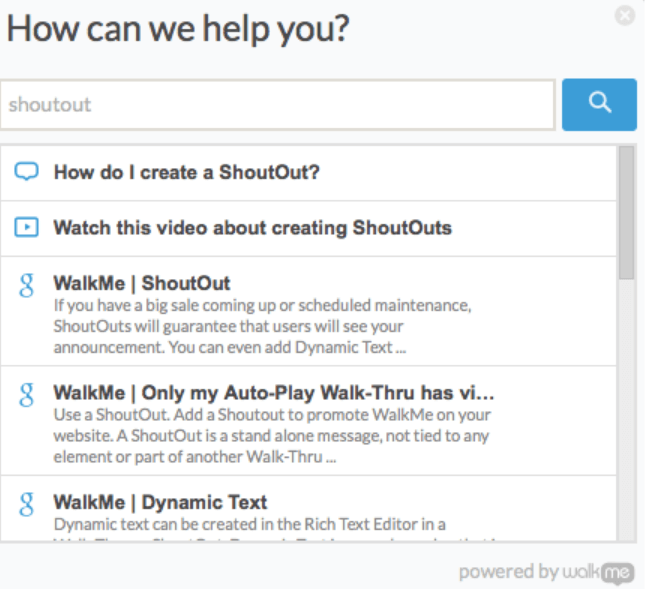 SAS Adaptive Customer Experience
SAS is a ubiquitous tool in the digital marketing world thanks to its practicality. Through the proper use of big data, this software helps its users get insights on upcoming trends, get a better overview of how people perceive their brand, scrutinize the derived information, and essentially, improve customer experience and conversion rate.
Additionally, SAS is well-equipped with an advanced analytics feature, which can meticulously track everything that clients do on your page – from on-site searches and browsing, to mouse hovering and time spent on a certain page. This, in turn, provides you with insights on what people are looking for, what is most and least preferred and, essentially, what has to be done for this to be optimized and fully utilized.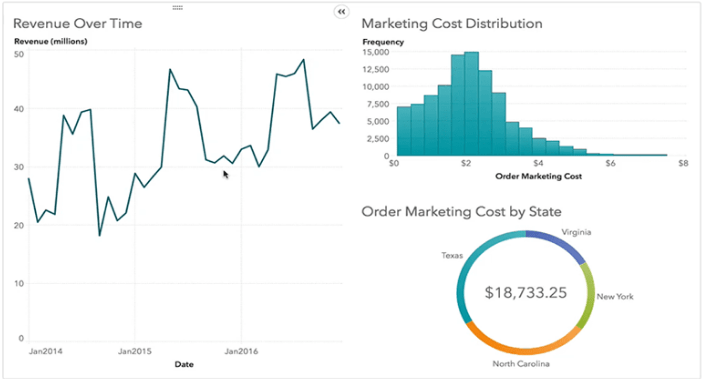 Apart from that, SAS has a real-time feature, which enables your employees to provide recommendations, and thus, increase user experience by providing support. This feature is extremely useful as nowadays people expect information to be available to them instantaneously. Ultimately, this can help your customer support employees provide better, faster, and more accurate service.

Appcues
Appcues is a cloud-based customer experience management software which tackles the problem with onboarding new hires by simplifying the sole process. It also allows first-time users to think of various product introductions, welcoming messages, and walkthroughs to website visitors.
Additionally, the customer experience management software is easy to be set up and integrated into a certain business with a point-and-click editor. It can be used for businesses of all sizes, however, it is mostly adopted by smaller businesses or startups, due to its low cost and scalability.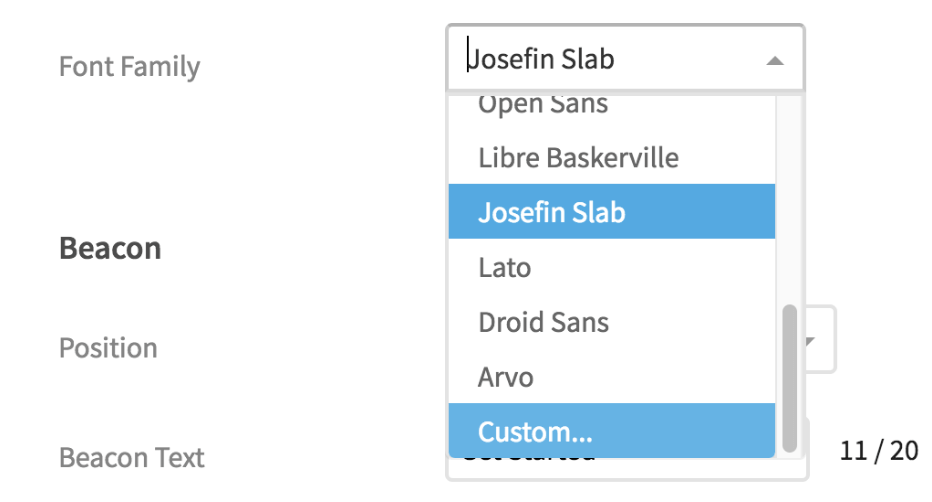 The software, like SAS, aims to provide high customer experience, client engagement, and diminish onboarding issues such as spammy messages and menial product advertisements.
Appcues eliminates these issues by granting users the possibility to customize and create their own personalized product tours and walkthroughs. That way, the software indirectly connects prospective clients to businesses while giving full autonomy to users.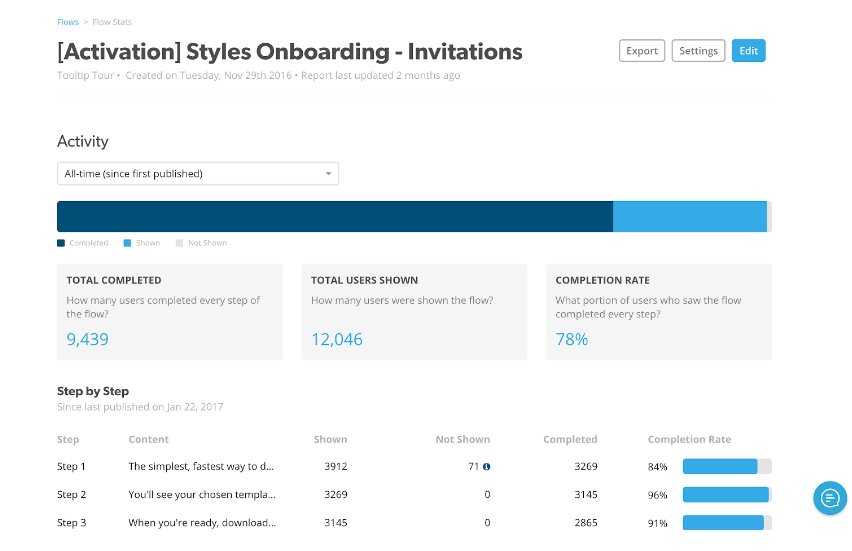 Apart from that feature, Appcues can be used for managing branding strategies, benchmarking, and conducting research through analytics.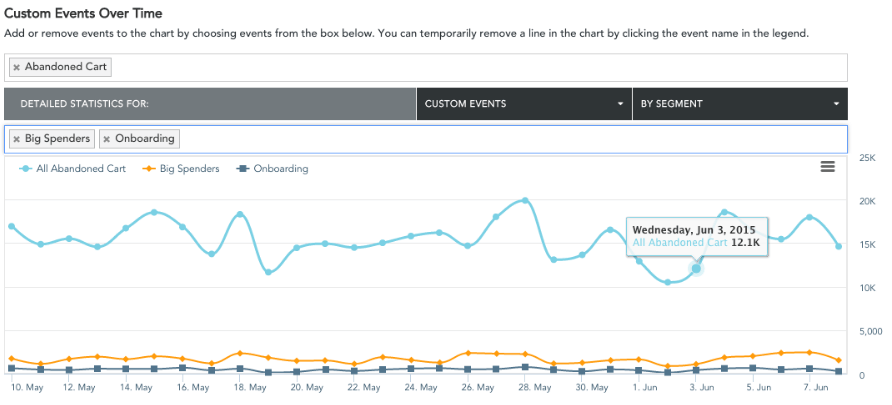 UX360
UX360 is a slightly different enterprise tool introduced by Tandem Seven. It is different in the sense that it is narrowly targeted at UX Enterprise professionals who want to enhance their customer relationship and to get to know their clients more. And as hard as it may seem, UX360 solved this problem by introducing their new approach: crafting personal personas and stories.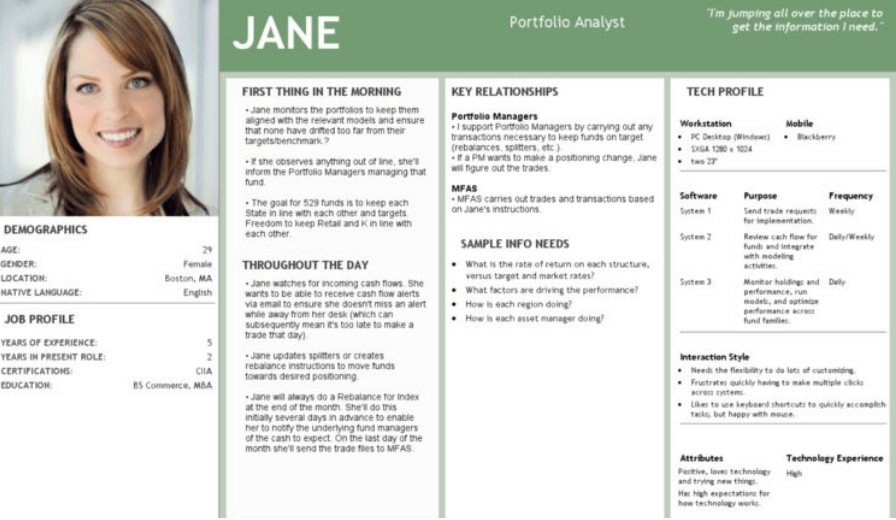 This is carried out internally by the software in the form of visually-compelling graphical journey maps. They're exhaustive and descriptive enough to bring customer experience on a whole new level. This information is then available to any stakeholder interested in understanding who the customers are and how their problems were resolved by using this software.
On a separate note, it is worth mentioning that the software has an advanced task management integration with various tools. This is what sets UX360 apart from most customer experience management software on the market.
Airim
Airim is a renowned AI-based merge between a CES and a smart knowledge base. The software is designed to boost customer experience and to successfully convert site visitors into buyers.
This is done by utilizing its AI model- Airim sends personalized messages to website visitors at the right time when they're online. That way, uniquely tailored content for a specific customer reaches them and provides them with all the information they might need.
This practice is also repeated to visitors who have left the website, asking them for the reason and making suggestions on what else might be viewed.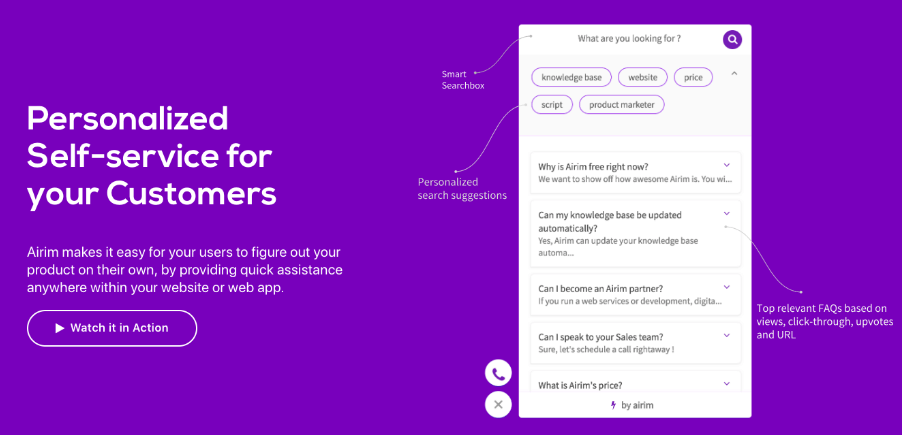 It doesn't end here: Airim has an intelligent FAQ which allows you to store all your needed information whether it's for a service, product, or even a warranty.
This gives all the information in the hands of potential customers, improving their decision-process and making it less likely for them to ask your employees repetitive questions, thus, eliminating menial and time-consuming work.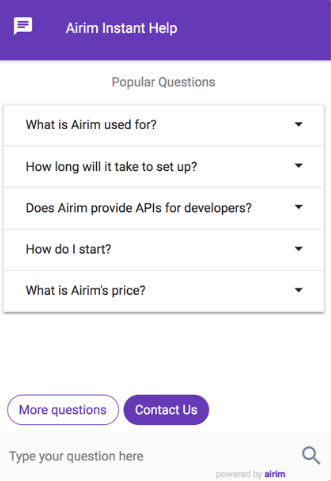 Last but not least, this software is capable of analyzing market trends and of helping you gather insight on what to focus, improve, and build on.
Airim is proof that almost everything works better with artificial intelligence.
ClickTale
ClickTale is a cloud-based analytic SaaS system. It provides you with the ability to visualize your customer's experience on your site but from their perspective.
The service aggregates people's interaction with your site, analyzes them, and presents them to you in the form of a heatmap. That way, you can easily monitor how users perceive your brand and what is needed for this initial interaction to be taken to the next level.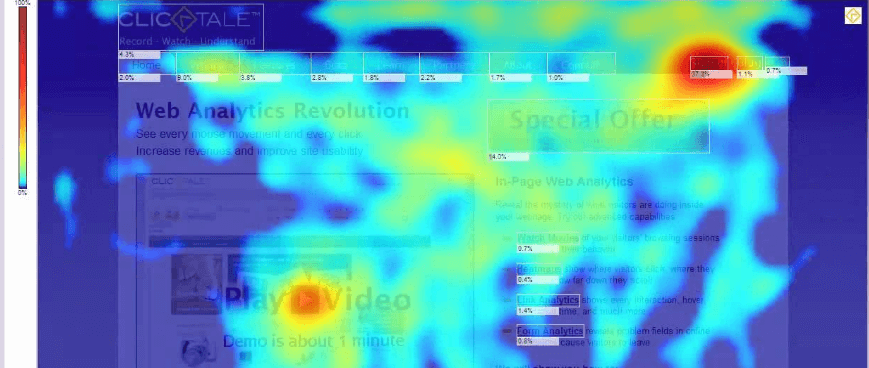 The software can be used for way more than just interactions: you can detect if there's an issue with the design of the website (UI/UX), with the structure overall, and with your market offerings.
Additionally, the software comes with integrated Google Analytics (GA), giving you the opportunity to explore how your customers' experience is going, what is needed for it to be improved, and how to apply proper benchmarking to your competitors.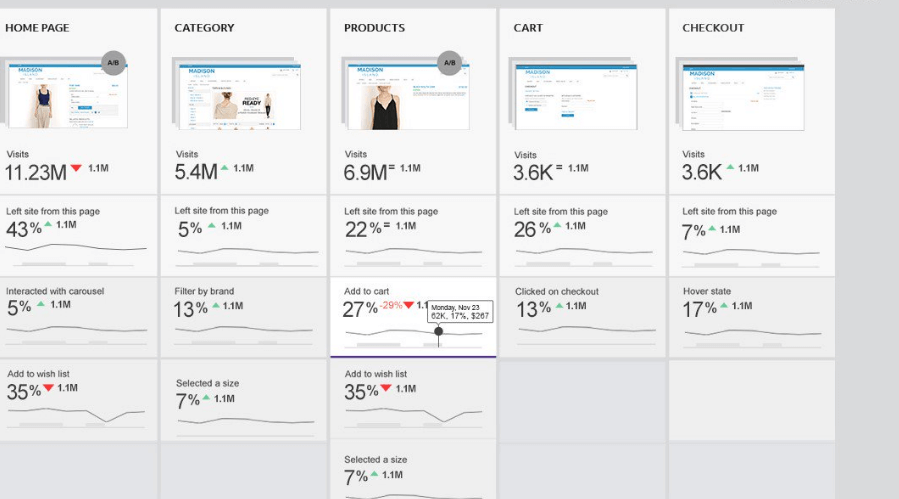 "One picture says more than a thousand words". ClickTale indeed proves this assertion true.
InMoment
InMoment is our last but definitely not our least favorite pick for the best customer experience management software out there in 2019. It is a cloud-based CES which allows you, the user, to capture, access, and analyze data from a customer database. Then this info can be used further for analysis, strategic thinking, and enhancement.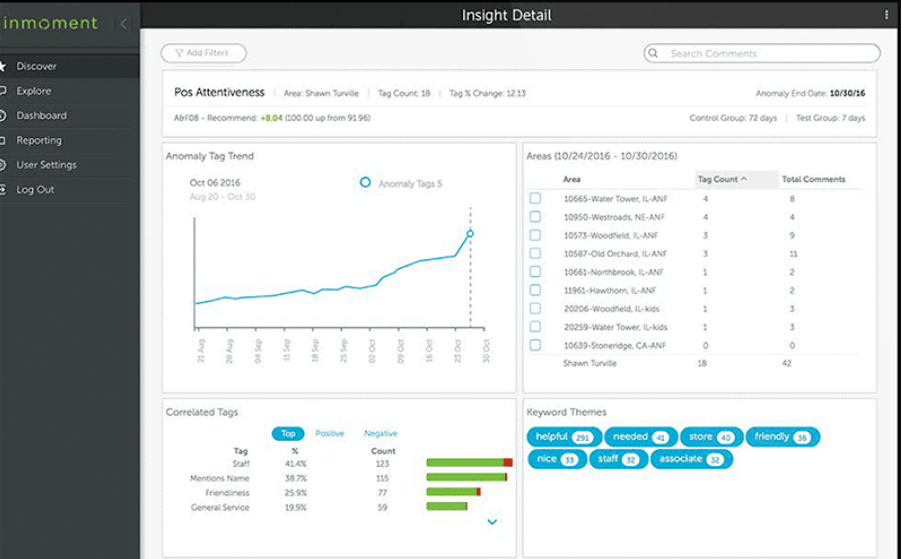 What makes this platform unique is that it takes overall any customer information and feedback (comments, remarks, recommendations, behavior), but uses further analytics to analyze it and derive only the best insights out of it.
That way, it provides users with real-time information regarding consumer behavior and how people perceive a given brand. Simply put, customer information is transformed into meaningful, quantifiable insights which can, essentially, greatly improve customer experience by taking the needed measures.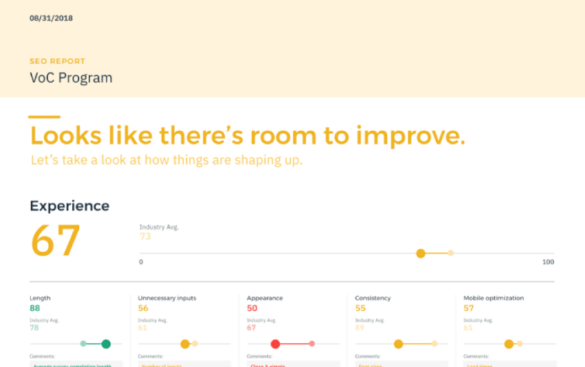 Apart from that, the system is extremely transparent when it comes to feedback – such is usually shared all across the community, giving decision makers the opportunity to continually come up with ways to improve their work and enhance their brand recognition. Moreover, the platform in like manner empowers cutting edge specialists to identify actual issues and rapidly resolve shopper concerns, which is a helpful component as far as customer experience is concerned.
Final takeaways and next steps
We do fully understand that the information was a bit too much, thus, let's try to summarize the best takeaway and further steps from it:
In the contemporary client-oriented world, striving for great customer experience is a must. Therefore, it is strongly advisable to consider specialized software to collect, analyze, and interpret such information related to customers and their interaction with your brand in a digestible manner to you and your team. However, choosing the best one for your company might be a challenge.
This is why we, from Tallyfy, would strongly encourage you to understand the needs of your business, its size, your target market, and to focus on one of the aforementioned platforms. A great idea is to try a customer experience management software which offers a free trial function so that you know whether it would fit your business needs prior to investing capital.
This is why Tallyfy offers a free trial feature so that customers can try out our software beforehand and see if there would be a fit for their need. Thus, if you're experiencing repetitive workflows and would like to boost your customer experience while enhancing your market offerings, do not hesitate to visit our site and give our user-friendly software a try!
The key to success is through continuous innovation. We from Tallyfy are ready to stand by your site in this journey.
Are you?