Run your operations on auto-pilot
"Tallyfy is deliciously complex and simple. Really love the control you have with tasks and whether you make them mandatory or not, repeatable and send webhooks to update a CRM or application. I would be very surprised if there is anyone that this application would not benefit."
– Simon Rowe / Her Majesty's Government
Tallyfy Pro lets you bring all your know-how, playbooks, processes, SOP's and forms into one system. Get organized. Track progress. Automate tasks. Stop worrying about the details.
Capture tribal knowledge into a system. Gather details about every playbook and procedure, without the mess of flowcharts and documents. Training and onboarding has never been this powerful and easy.
Instantly turn your approval workflows, procedures and forms into trackable processes. Anyone can see the status of any request or task, anywhere, anytime. Stop all those wasted emails, chats and meetings.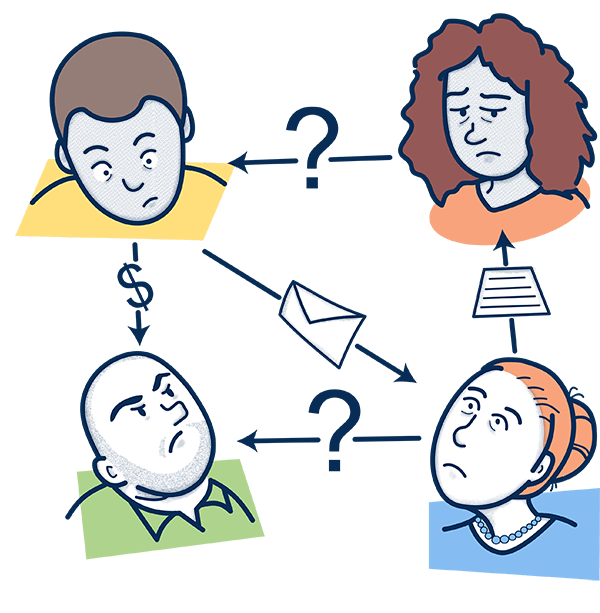 Put your processes and playbooks on auto-pilot. Tallyfy instantly shows or hides tasks based on powerful rules. Eliminate the stress of remembering every detail and every little if, but or when.
Which process will you run?
Marketing
Inbound campaign requests
Structured feedback from sales
Creative approval and QA
Support
High touch client onboarding
Structure product feedback to R&D
Playbooks to triage FAQ's
Finance
Purchase requests and approvals
Accounts receivable & payable
Vendor or supplier onboarding
HR
Self-service orientation for new employees
Structure incoming talent requests
Reimbursement and promotion requests
R&D
Structure incoming issues and ideas
Product quality assurance cycles
Product release or update processes
IT
Triage tickets and run custom playbooks
Integrate DevOps to everyday processes
Security and asset re-assignment checklists
Sales
Lead qualification or enrichment
Quote to Contract to Close
Customer handover to operations
Analysts
Structure and deliver process audits
Train AI with human-in-the-loop
Request to BI to Insight Delivery
Operations
Transform SOP's into engaging experiences
Crowdsource and control know-how
Deliver "one source of truth"
Tallyfy pays for itself – many times over
Tallyfy costs less than a few cups of coffee per person, per month. People time can cost $44 per person, per hour. If you want to save a penny, you might lose a dollar.
Busywork per person
1 hour
Future proof your scalability
Tallyfy is the only platform that takes you from capturing knowledge to automating workflows
… and it integrates nicely 🙂

Next steps for you