Amit, Tallyfy CEO: "If culture has changed, why hasn't software changed?"
Run your operations on auto-pilot

The simple and powerful way to document and track your playbooks, processes, know-how, SOP's and forms.
Tallyfy eliminates everyday stress in your team and prevents needless waste.
Time wasted per person
1 hour
Annual Pricing (2 months free)Monthly Pricing
The easiest way to train your team and grow your business
$2.50
$3
/ user /
month
month
Document playbooks and how-to's
Supercharge training with zero-risk
Migrate your existing operations manual
Start a continuous improvement culture
Len Gilbert
Digital Prism
"By documenting our processes we can now ensure that steps are not missed, there are fewer mistakes."
Help everyone track tasks and decisions
Ensure forms & tasks never slip through the cracks
$12.50
$15
/ user /
month
month
Don't just read procedures, run them
Digitize forms & approval tasks
Assign unlimited tasks to clients
Track the progress of many jobs
Get predictable and scalable outcomes across teams
$25
$30
/ user /
month
month
Automate decisions with rules
Approval workflows & smart views
Custom branding & controls
Addons like analytics, SSO & more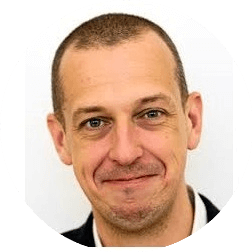 "Tallyfy has given us time to focus on customer experience. We're confident nothing will get missed."
Anh Le
Opera Theatre of St. Louis
"We have immediate accountability and oversight. We're completing our approval workflows 60% faster."