The new and simple way to run operations
Save two hours a day by eliminating the chaos of email and chat for onboarding, SOPs, approvals and repeatable processes.
Tallyfy has everything you need to make everyday ops easy, fun and smooth
Procedures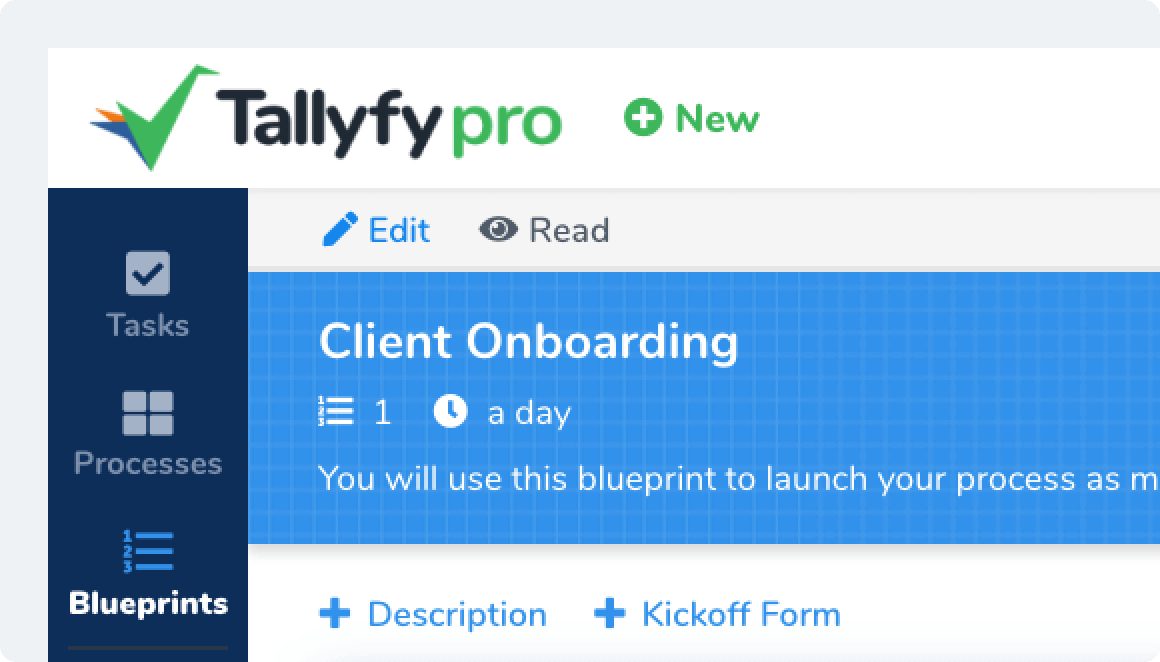 Capture and automate playbooks, SOP's and policies
REPLACES documents, flowcharts, wikis and PDF's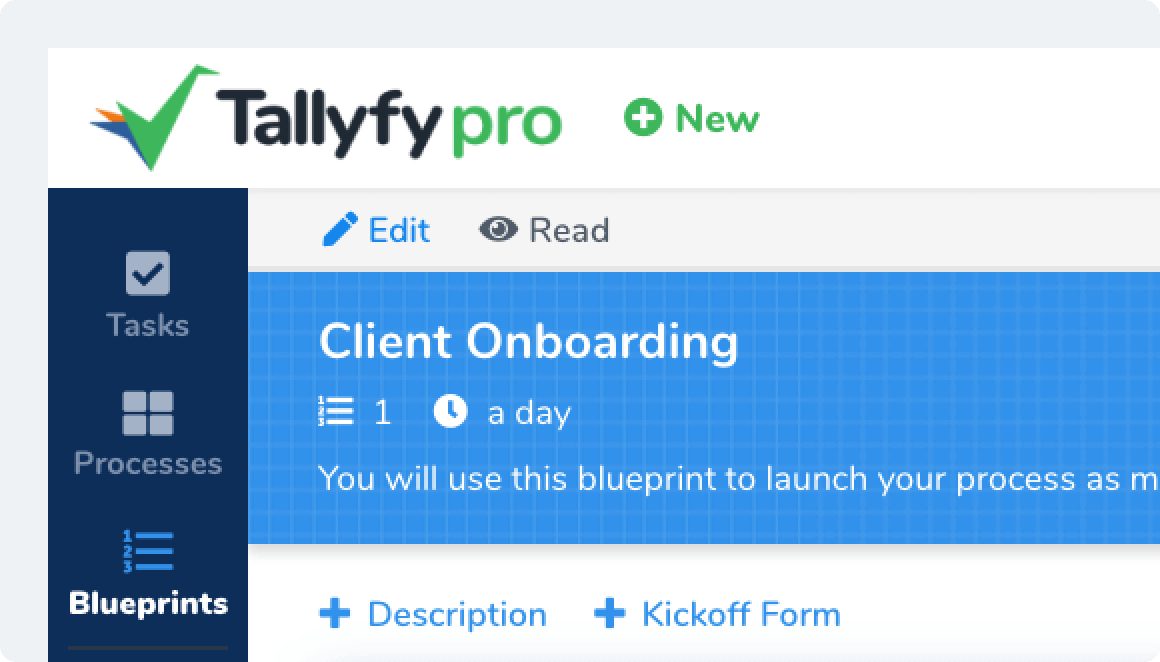 Define procedures with others.
A library for all your playbooks.
Add photos and videos.
Embed forms in tasks.
Auto-assign tasks.
Automate deadline dependencies.
Automate decision flow.
Fine-tune tasks.
Create ad-hoc tasks as needed.
Track post-submission workflows
Track
Track the status of all your work in one place. See who is doing what, when and how.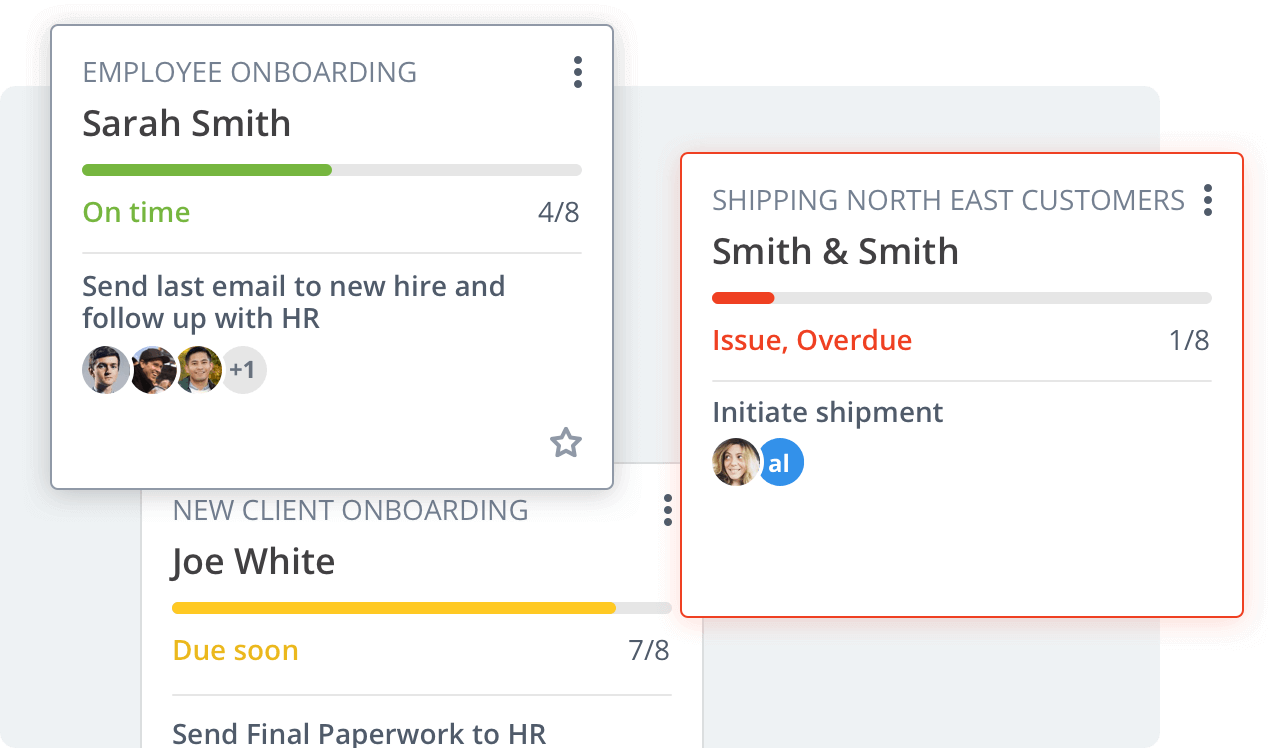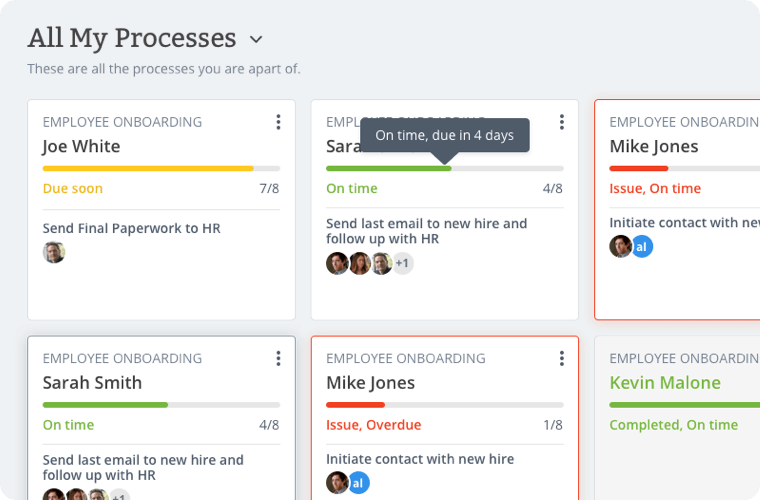 Process Tracker

A beautiful place to track the real-time status of everything.
Progress bars

See status without a single meeting, email or phone call.
Task lists

See the workload of your coworkers too.
Real-time notifications
Keep up to date with a live-stream of notifications.
Audit trails*

Reliable logs showing exactly who did what, and when.
Share
Tallyfy is specially designed to help you work with people inside and outside your company.
Assign coworkers

Assign tasks, forms and approvals to multiple coworkers.
Assign guests

Drop a task or form securely to your clients.
Have a conversation
Focus your chat in the context of actual work to be done.
Prioritize
Everyone knows exactly what's next and what's important.
Custom process views

Filter and watch the specific processes that matter to you.
Issue reporting

Issues are not just comments. Highlight and resolve issues beautifully.
Deadline status

See what's on time, due soon or running late to make informed decisions.
Automate
Automate any decision-making process with a beautifully simple yet powerful rules engine.
Conditional branching

Hide and show tasks based on other steps and form fields. Mimic flowcharts.
Deadline rules

Escalate an action when a task is completed on-time or late.
Form rules

Trigger actions that are conditional on information captured in form fields.
Approval workflows
Quickly build YES-NO approval workflows that take different paths based on outcome.
Loop and repeat*
Loop, repeat and clone a task.
Manage
Set, control and customize access and settings according to your needs.
Tags
Search and organize blueprints and processes with tags.
Email reminders

Set how you get notified about tasks and actions in Tallyfy.
Branding
Add your logo on the Tallyfy dashboard. Brand emails (coming soon).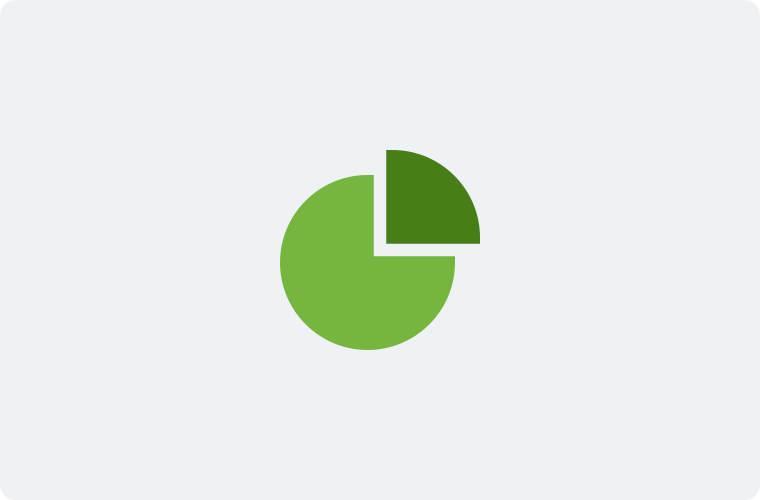 Analytics
Pipe CSV exports and real-time streams to BI tools for process improvement analysis.
Why do thousands of teams trust Tallyfy to document and track their recurring workflows?
Excited? You won't find this elegance & power in any other system
Everyone must complete
Efficient teamwork requires a simple way to automate accountability. If 4 people are assigned - all 4 need to complete the task. Eliminate the stress of back-and-forth chats and emails to achieve consensus.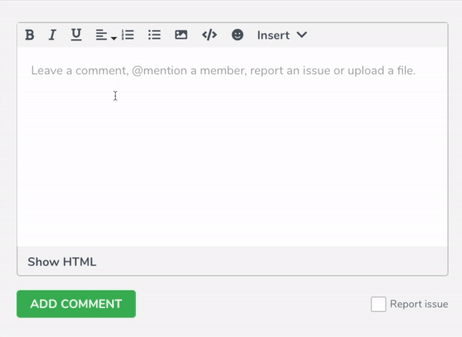 This is not another comment
Commenting is great, until you're buried in an ocean of hundreds of random comments - and you have no idea what's actually important and what's noise. Report an issue to segment your chats beautifully.
If this - then that
So many tasks are "Not applicable". Automate decisions to prevent mistakes. Reduce long, irrelevant lists into short, relevant tasks. Use rules to hide and show tasks. Make workflows amazingly clear.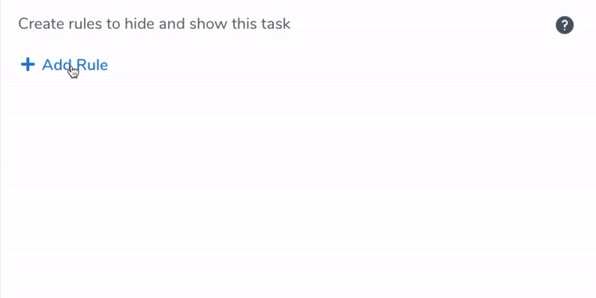 Structured fields
Collecting information via chat, email or documents is a mess - you get a jumbled pile of responses in random formats. Structured form fields in Tallyfy formalize responses and make data usable and organized.
Approve / Reject
Make decisions so easy that it literally takes one click to move on. Save a ton of wasted time and prevent uncertainty and stress at work.
OPEN AND EASY INTEGRATIONS TO YOUR EXISTING SYSTEMS

| | |
| --- | --- |
| | SOC2-compliant |
| | DPA for GDPR |
| | HSTS-compliant |
| | Single Sign On |
| | API and Middleware |
| | Real-time BI feed |
Tallyfy pays for itself – many times over
Busywork per person
1 hour
Tallyfy blueprints are far better than traditional process documentation and flowcharts. We started by designing our workflows in one place and then moved on to automating them. Now, all our processes are being done much faster and with fewer mistakes!
- Dennis - Head of Operations at a mid-size US company / See more stories
1000's of people join us every week to make their workflows easy and fun.